Ideas For Chair Backs For Weddings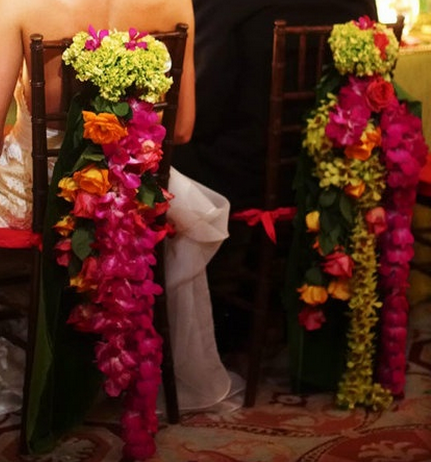 The chair backs of the bride and groom are on full show at a wedding

So they're a feature that needs careful consideration.

There are masses of different ways to decorate your chairs. You can choose exotic blooms that trail down to the ground, like in the image above. I love the vibrant colours that have been used here and the clashing pinks, oranges and acid greens - they work beautifully.

Using a posy to decorate your chair backs is another option - just tie the flowers to one side. In fact, chair backs are something that you can wedding DIY fairly easily yourself . If you're creating a vintage theme, think of using pearls, lace, soft roses, chiffon ... in gentle and subtle colours.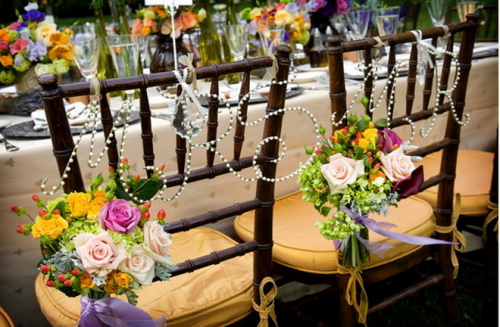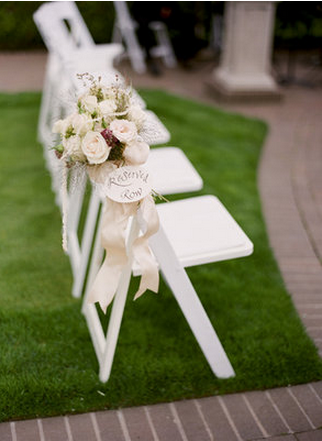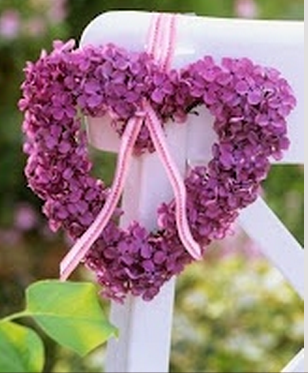 Floral hearts always work well and are fairly simple to craft using fresh flowers or tissue paper.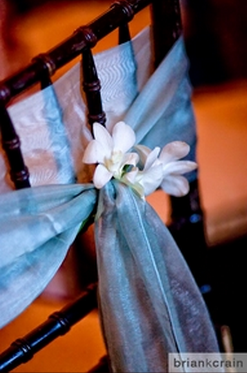 Or you could simply tie a length of organza ribbon around a chair and tuck a small fragrant freesia into the bow.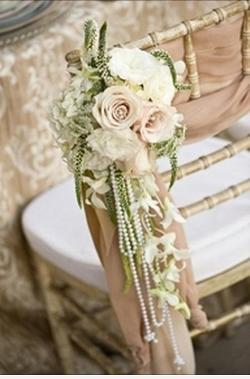 Some vintage style ideas here. Pearls and roses, or use chintz floral squares to decorate the guests' chair backs.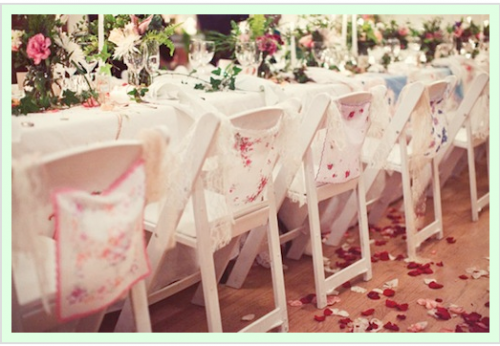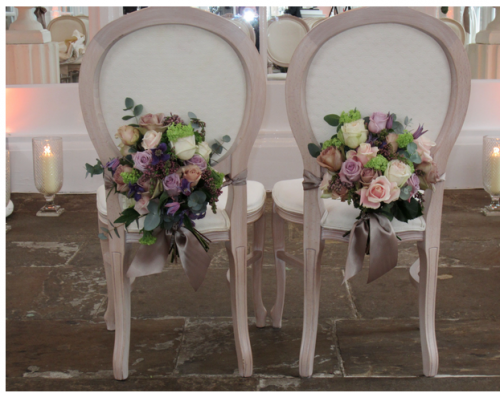 Love these bouquets used here - subtle yet strong colours, with a bow colour co-ordinating with the decor to perfection.
Credits (from top: Via Pinterest photo by Donna Newman; Via Project wedding photo by Gene Higa; Photo via Tanja Lippert Photography; Rose Cottage blogspot; BriankCrain; Via Pinterest Linda Your Wedding Company; FiftiesWedding; Wild At Heart.