How To Use Props To Style An Engagement Photo Shoot
The moment when you get engaged is pretty special. That heart stopping moment when your beloved asks you to marry him. You might be shocked. You might have been expecting it. And announcing to the world that you want to spend the rest of your lives together is absolutely wonderful.
The time during which you're engaged is precious, which is why more and more couples are choosing to celebrate with an engagement photo shoot.
You may be planning on getting married quite quickly - or having a long engagement for various reasons.
Either way, an engagement photo shoot shows the world that you have made a commitment to one another and proclaim your love.
Your photos will be a magical memory of that special time. They're also perfect for sending out as Save The Date cards when you've set a time for your actual wedding.
I think that having a certain prop or theme to your engagement photographs always works well. It could be a reminder of something that brought the pair of you together - a shared interest.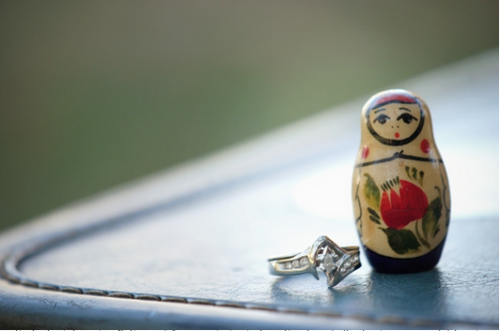 I love the story of a man who proposed to his girlfriend by putting the ring inside a Russian doll - she was an avid collector - but this doll must have ended up being the most special to her.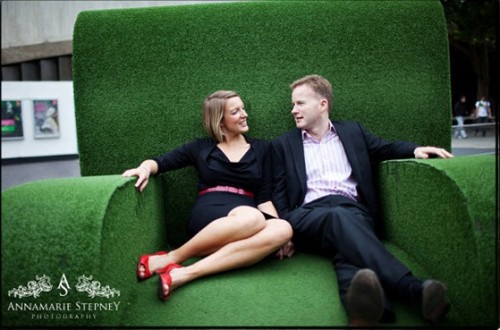 Or you could choose a great location - like this couple who had their engagement shoot on London's trendy South Bank which made for some terrific photographs.
Maybe you both share a love of words - playing Scrabble?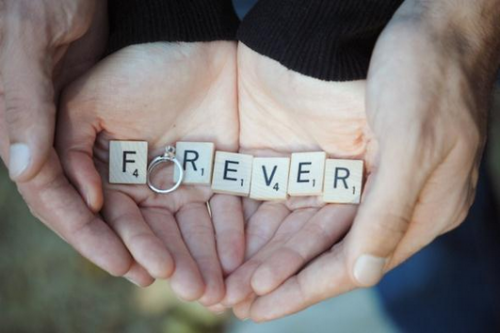 Simple props like coloured helium balloons can be very effective.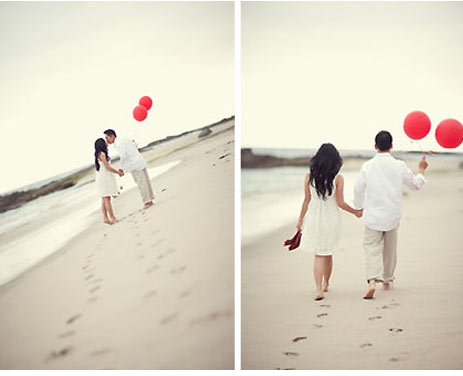 And you can always tie a theme together with colours ... like these red shoes paired with an inexpensive red parasol...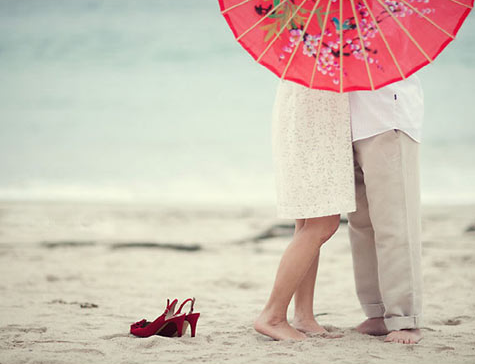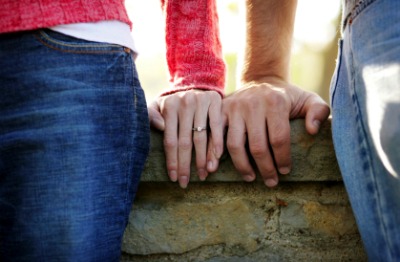 Let your mind go back to how you met, what you enjoy doing together, what you talk about ... what makes you such a special unit. Many wedding photographers offer a discount on engagement shoot photography - or may even throw it in for free if you book your wedding photography with them, so it's worth looking for a deal, although it's also important that you choose a photographer whose style you love - whether that's reportage style or something more traditional and formal.
And congratulations on your engagement!
Wedding photography credits: Haley Bolena (top two images), Anna Marie Stepney (featured image and couple on chair), Caroline Tran (couple on beach), Mark Anderson (couple with engagement ring featured. (Click on image to go directly through to photographer's website.)