A Powerscourt Wedding In the Beautiful Wicklow Mountains of Ireland
It's a while since we featured a wedding in Ireland but the gorgeous wedding day of Anne and Sean which took place on the elegant Powerscourt Estate in Wicklow is a beauty!
The Wicklow mountains provided a classic backdrop and these photographs, taken by Brideen Baxter, are sure to be treasured by the bride and groom and proudly shown to the grandchildren. I think the couple look amazing together.
Anne and Sean are one of those couples that everyone loves. Anne is stunning looking -- and Sean is her perfect gentleman, always smiling and laughing. The pair had a humanist wedding that was deeply personal and joyful.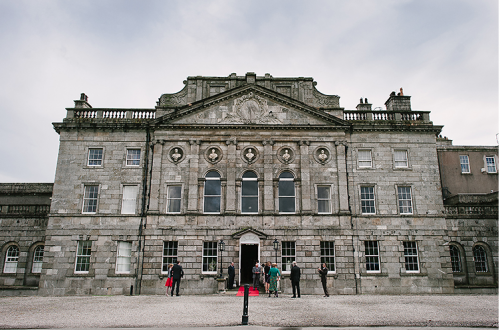 I love Anne's choice of wedding dress. In delicate chiffon of softest pink with a heart shaped neckline. If you're not going the traditional white wedding dress route, this is a classic alternative. It really suits her colouring too.
The venue at Powerscourt lends itself to some memorable photography and I like the way the photographer has used the venue as a prop to enhance her images. It's always a good idea to walk around your wedding venue with your photographer beforehand. Not only do you get to know one another a little better, you can also spot some good photo opportunities for your big day - you might be a bit preoccupied on the day itself!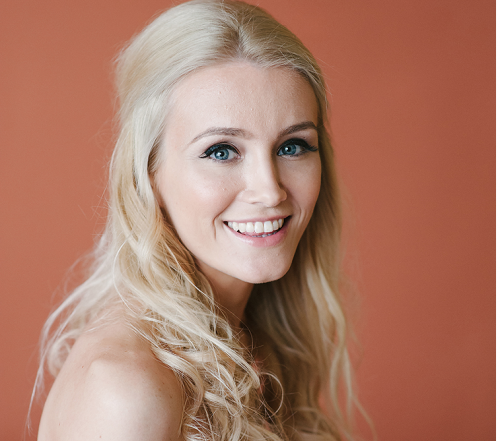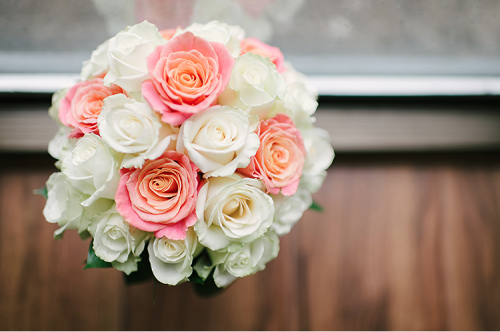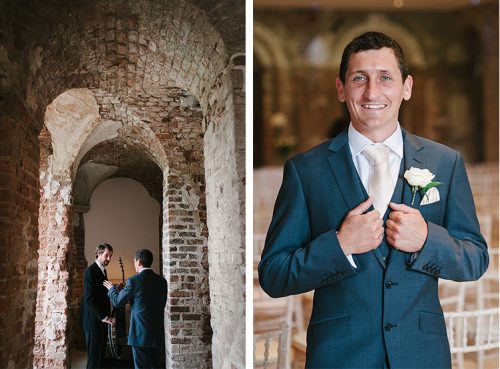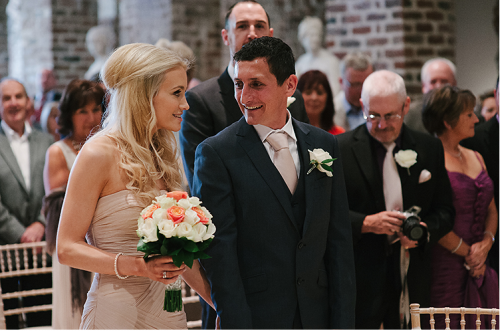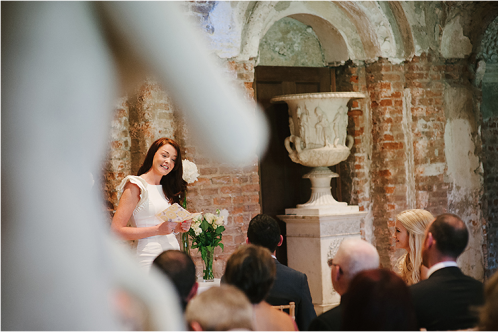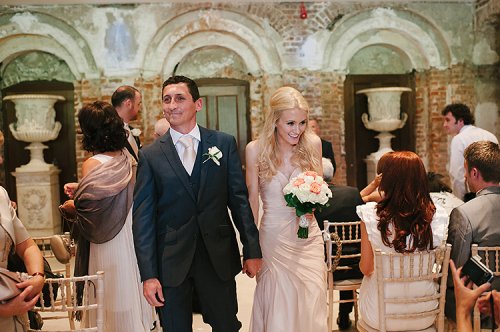 As a bride, you need to think carefully about how you are going to wear your hair on your wedding day - after all, it is your crowning glory. Anne's half-up do suited her features to perfection and shows off the neckline of her dress. If you're going to wear a veil, talk to your hairdresser about how your hair will be once you remove it - for dancing later maybe.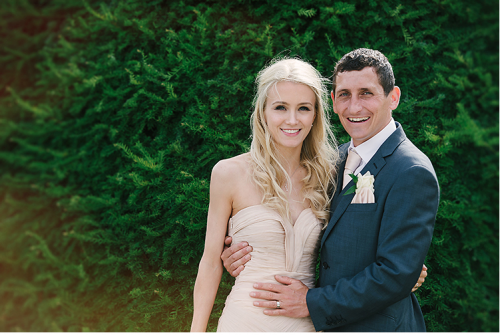 If you're going for a coloured wedding dress and you're having attendants, think about how the colour will tie in with their frocks. Anne chose a gown for her maid of honour that toned in perfectly with her own wedding dress - the colours really complement one another don't you think?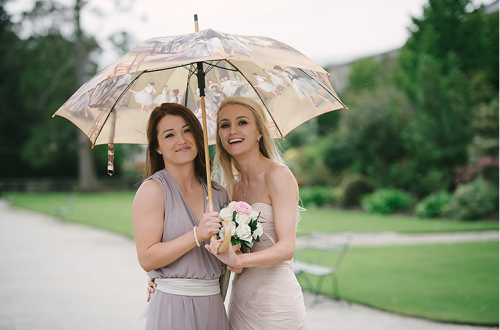 If you'd like to feature in our real weddings section, drop us a line in the comment box below. We're always looking for inspiration to share from real brides!