DIY Winter Wedding Cocktail Recipes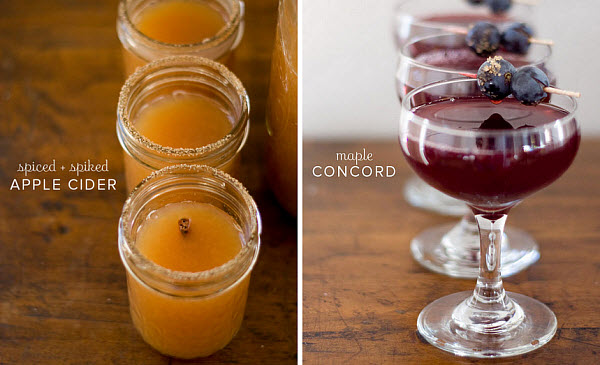 For those of you preparing for a Fall or Winter wedding I am sure your 'to do' list is nearly checked off but I wanted to share a few last minute DIY cocktail ideas for your reception. There's nothing better during a cold weather celebration than festive and warming drinks to help get your loved ones out on that dance floor!
Etsy Wedding Blog came up with these great cocktail ideas to add to your menu. With goodies such as spiced and spiked apple cider - warm, full of spicy cinnamon and a sugar rim to top it off, and the maple concord complete with maple syrup and sugar coated grapes - your guests will love the thoughtful creations.

Visit Etsy Wedding Blog the to get the full recipes plus some general 'how-to's' of cocktail making.