Choosing Perfect Hairstyles For Your Wedding Day
Would you agree that your hair is your crowning glory?  Or have you always wanted to change your hairstyle, experiment a little but lack the courage to see how a dramatic new look would suit you?


A Painless Way To Try A New Wedding Hairstyle - Without It Being Permanent

In the run up to your wedding day, you don't want to do anything dramatically different to your looks. Whilst you might think you want to rock a pixie crop like Halle Berry, the reality is that you don't want to have your locks chopped and then regret it.

Which is why I love this new website I just discovered The HairStyler.

Basically you download a headshot of yourself and then you can try out literally hundreds of styles to see if they suit your face, your age, your colouring, your features. It's all gain and no pain.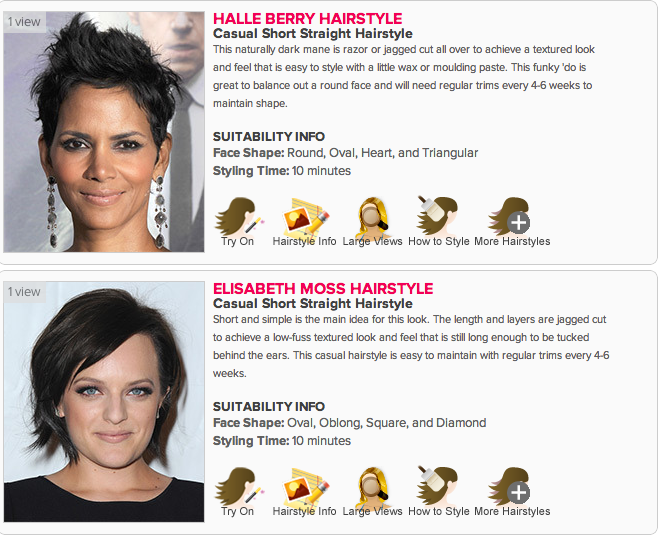 Virtual Hairstyles For Your Wedding Day


Go for that pixie crop and if you hate it, just swap it for something else. Keep trying looks out until you find the one that suits you. As well as cuts, you can try out different colours - always wondered what you'd look like as a blonde? Now's your chance to find out - without reaching for the bleach.

If there is a celebrity with a cut you've always admired, then download her look and see how it suits you. There's also a particular section on wedding hairstyles - updos, chignons, half-up dos.  It's all completely inspirational.

Registering with The Hairstyler costs just $19.95 for 12 months membership which I think is a bargain price, considering it gives you access to try out 6500 different hairdos (in the privacy of your own laptop, so nobody can laugh at what you look like!) As well as hairstyles, you can also give yourself a makeover with different make-up looks.  It's the sort of site I wish had been around when I was a teenager, it would have kept me happy for hours.

But for brides-to-be looking for a virtual makeover, I think it's just perfect.  I wonder if you'll end up with a whole new look?