Maxfield's World Full of Color: Part 2
Do you remember last year when I asked you to consider taking some wedding color advice and inspiration from one of our favorite 4 year-olds, Maxfield? Maxfield is our web designer's daughter and she really, really loves her colors! So much so that she decided to start a blog last year. Well, Maxfield is now a big 5 years old and has even more refined tastes. Here is a recent snippet from her blog: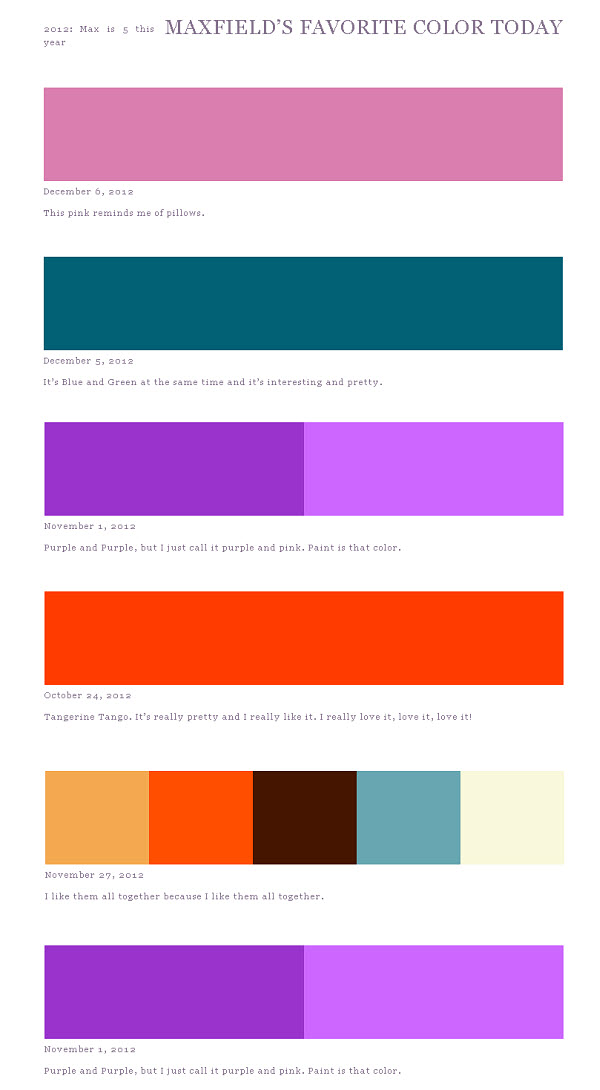 Here's hoping Maxfield has brightened up your day and maybe even given you some inspiration for your own wedding color planning. And may we all see our world a little more like Maxfield does. Visit her blog today! Thanks for sharing your blog with us Maxfield!