Button Bouquets and Buttonholes
I haven't written about button bouquets for a while but they're becoming more and more popular.
Then yesterday, I went to a wedding event and got talking to Lesa Simons who runs I Heart Buttons. She'd supplied the cutest buttonholes (yep made from buttons) which apparently go down a storm with pageboys and the groom's attendants. They're just that little bit different, slightly quirky and certainly make a wedding day talking point!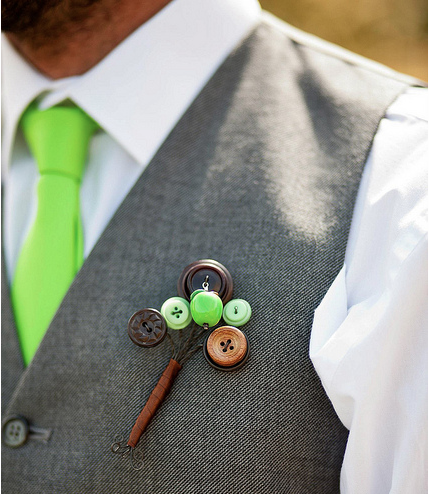 I love the idea that you can match your colours up, contrasting buttonholes with the button bouquets. I think they work particularly well for young flower girls - who then get a lovely memento of their day as a bridesmaid to keep.
Lisa tells me she spends her time (and gets her mother involved) trawling jumble sales and charity shops to keep up a supply of individual buttons for every occasion.
As a result, she has a range to suit plenty of different styles of wedding.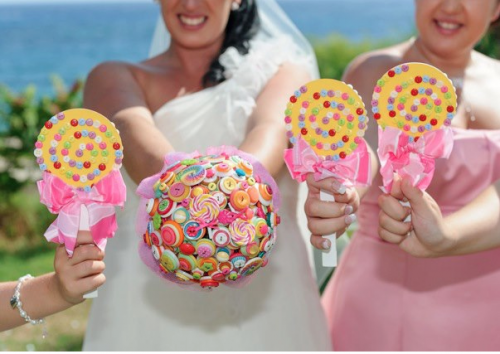 Lollipop Love is colourful and fun and a lollipop button wedding bouquet would look completely delicious carried by your young attendants.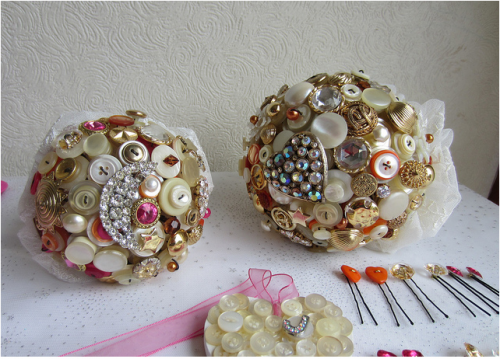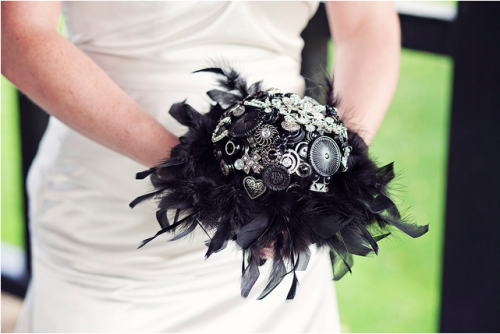 If you're more of a vintage kind of a bride, you might like the Secret Garden range which is created from vintage buttons made from genuine period materials.
There's also a Shabby Chic line in muted shades with sparkling crystals, hearts and shiny pearls - and you can have a surrounding collar made from soft feathers or beautiful vintage lace.
Lesa will talk through all your ideas with you (might be a good idea to send her your wedding moodboard) and work in your wedding colour theme and individual style of the day.
And the lovely thing about button wedding bouquets is that they'll never fade - so you could give your button bouquet to your grand-daughter to carry on her wedding day!
By the way, you can also hire button bouquets from Lisa.
All photography from iheartbuttons and here's where to contact Lesa to know more about her wedding button bouquets.