Unique Save the Date Idea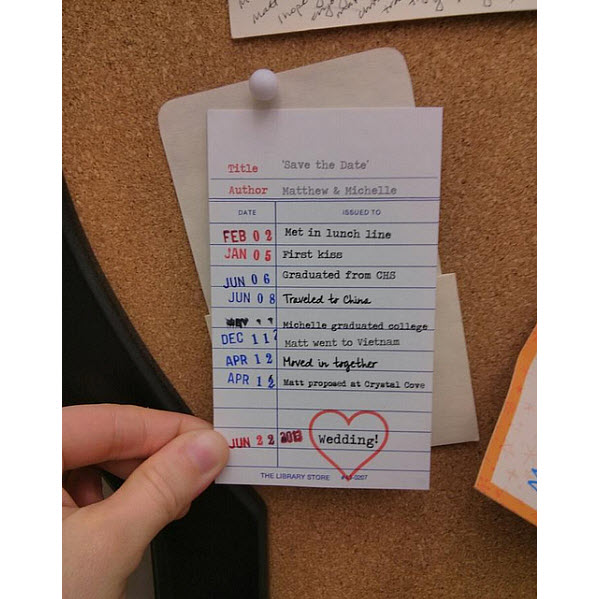 Always on the hunt for new and unique ideas for all things wedding, I was excited to come across this gem via Huffington Post. These unique save the date announcements are modeled after library checkout cards. The title of the "book" is "Save The Date," and the "authors" are "Matthew and Michelle." One column features important dates throughout their relationship, and the other explains the significant event that happened on that date.

The creative couple made the invites themselves using Photoshop and a $5 date stamp from Staples. Talk about economical! What do you think of this unique idea?