Your honeymoon should be the most romantic holiday of your life. You'll have bought some new clothes to wow him with and if you've been on a fitness/weight regime before your wedding day then you're going to look just fabulous on the beach in your bikini!
To help you make sure you don't miss packing anything you need, we've produced a handy checklist of items that we recommend you bring.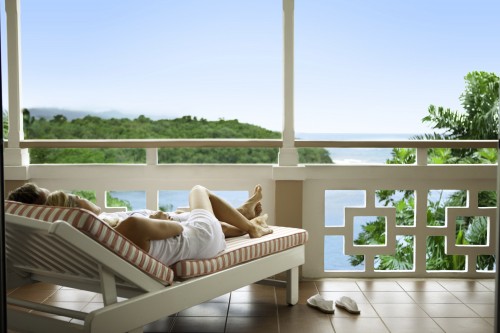 Honeymoon Packing Must-Haves
Airline tickets or e tickets
Passports/visas, driving license
Credit cards (but only one or two plus a debit card, leave your loyalty cards at home!)
Local currency
Reservation confirmations
Insurance documents
It's a good idea to take a photo on your phone of your passport, driving licence and travel documents and e mail it to yourself so that you have it to hand if anything gets lost.
What Clothes Should You Pack For Your Honeymoon?
Well, depending on where you're off to, we'd recommend the following:
Jeans
A jacket or sweater (planes can be cold)
A sundress
A little black dress
A cardigan
A colourful pashmina for chilly evenings and as a cover up
T shirts, pretty vests
Shorts
Swimsuits and/or bikinis
Flipflops
Shoes comfortable for walking and sightseeing
Sportswear (tennis dress, running kit, socks)
Trainers (if you're planning on doing sport
Tennis racquet (as above)
Elegant evening shoes or sandals
Handbag for evening
Bras to go with your outfits (strapless maybe?)
Lingerie
Jewellery and accessories like scarves to add a different 'look' to your outfit
Sunglasses
Insect repellent
Sunscreen
Sunhat
Plasters
Painkillers (Ibuprofen and Paracetomol)
Antihistimine
Playing cards
Electrical adaptor
Spongebag plus toothbrush, toothpaste, shampoo and conditioner, body lotion, make up, brush, comb, hair straighteners
It's always a good idea to try and buy travel sizes of your cosmetics and remember that many hotels have a laundry service so you probably won't need to pack 25 T-shirts!
My parents always take their own pillows with them when they go on holiday but I think that's overdoing it a bit...
Remember to check what the luggage limit is with your airline before you set off and weigh your suitcase on the scales when it's packed to make sure that it's not overweight and incurs an extra charge. (Simple tip - step on the scales carrying your suitcase and record the weight. Step on and weigh yourself. Whatever is the difference is what your suitcase weighs.)
Anything you think we've missed?
Images via Couples Resorts.