Hints & Tips For Your Wedding Day From Real Brides
In life, it's easy to be 'wise after the event'. Wish you'd done things differently and made some different choices.
Your wedding day isn't a dress rehearsal and you don't want to regret doing or not doing anything. I've been looking at comments real brides have given about their wedding days and what they'd do differently if they had the chance.
Here's a list for you to be thinking about.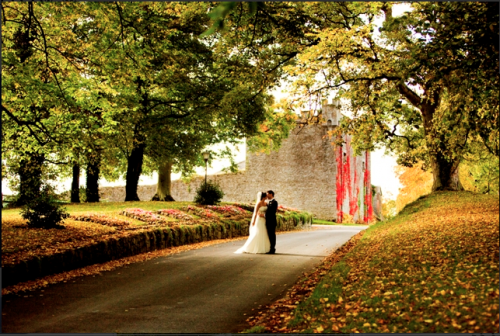 If I Could Do It All Again I Would €¦
Have the wedding earlier in the day so there's more time to enjoy it

Keep things quiet in my parents house on the wedding morning and not allow too many people to drop by
Definitely have a videographer
Have more video footage taken of the wedding (walking down the aisle, the first kiss, the first dance, the speeches)
Hire a professional DJ
Throw my bouquet
Invite more of the people I wanted and fewer of the people I thought I should invite
Give my photographer a checklist of must-have photographs
Not worry about giving the guests favours and used the money elsewhere

Wear in my wedding shoes indoors beforehand so they were more comfortable
I'd add a final one to this list as well. It's important to remember to have fun on your wedding day. You're not planning a conference or a work trip - it's supposed to be one of the best days of your life.
So don't let anxiety about whether or not everything is going to go to plan ruin your day and make you look worried and anxious. Just know that not everything will be as you expected - after all you can't control the weather €" but it will all work out anyway. And remember to spend time talking to people who've come a long way to the wedding. Remember also to spend some time talking to your husband and just looking around and enjoying the scene in front of you. Close your eyes and hold that memory!
Any other tips to add to this list?
Photo credit: Main image (parasols) via Style Me Pretty. Couple at Castle Durrow.