Oh la la. A real wedding in Paris ...
Is Paris the most romantic city in the world? Well, I suppose it's up to the individuals concerned really.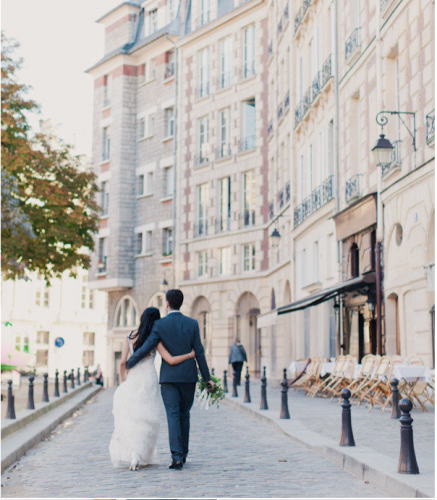 But it certainly forms a beautiful backdrop to a wedding. The 17th Century architecture, walks along the River Seine, holding hands on a bridge - this wedding certainly is one intimate and personal occasion.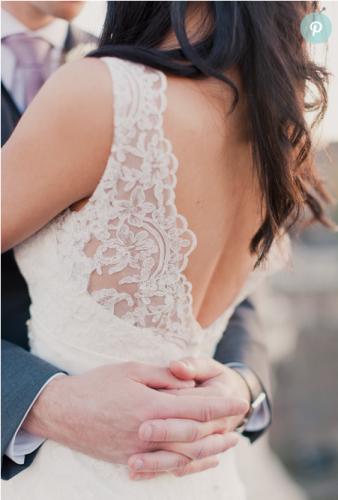 I love the bride's wedding gown - the delicate lace panel in the back is chic and forms a perfect detail. This trés elegante affair featured in Style Me Pretty with photography by Mademoiselle Fiona Wedding Photography.

The bride's hair is also inspirational - a half-updo that has a bit of a retro 1960's style about it - but very now all at the same time.
The weather smiled on the couple concerned - you get the feeling that they are just in one big dreamy wedding day all of their very own ... with the little baby.... isn't that just beautiful?