A Vintage 1960s Style Wedding in London
I think that each of us has a favourite decade for fashion. And mine? Well I love the look of the swinging 1960's. Mini-skirts, dark eyeliner, pale lips, long fringes ....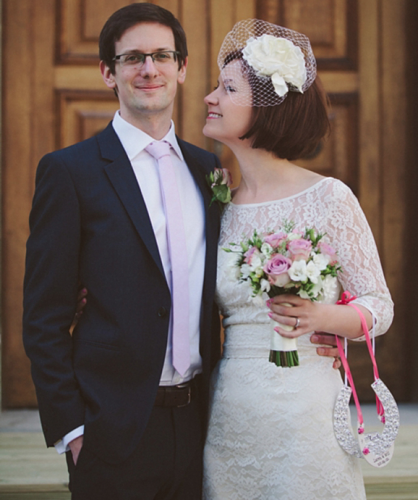 And this 1960's style bride gets her look bang on. Originally blogged by Love My Dress, Laura and Will's wedding took place in London in real vintage style.
First off - the birdcage veil Laura wears and her neat dark bob are just perfect.
Her lace wedding dress is a real vintage number discovered at vintage specialists Fur Coat No Knickers (who also supplied the birdcage veil).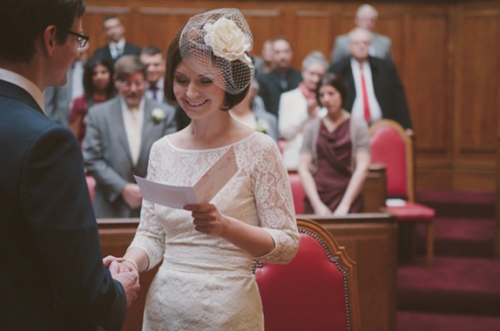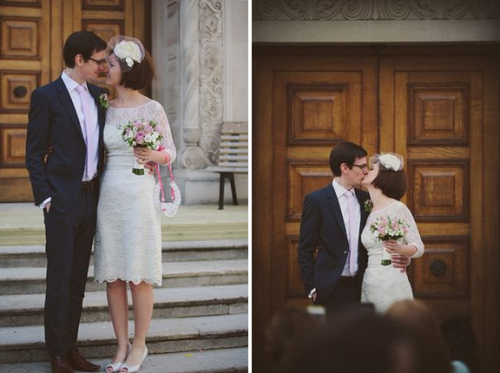 For a register office wedding in a city she looks elegant, chic and very much in charge of her own style. Laura had the dress altered to fit her perfectly - with a bit of a 'wiggle' and she knew that the groom would wear a slim-fitting suit also - so they complemented one another.
Laura also matched the pale pink roses in her wedding bouquet to the groom's tie - a lovely subtle touch that's easy for you to copy.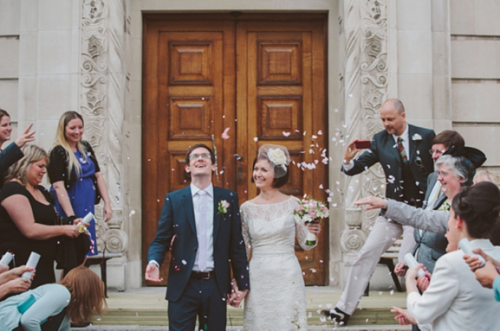 To personalise their reception, they gave the staff photographs of their grandparents and themselves as babies, decorative pompoms, potted roses and homemade place settings - which were all laid out on arrival after the ceremony in Wandworth Town Hall (which is the same building in which Laura's parents married).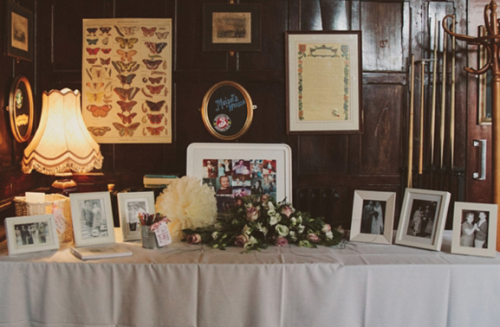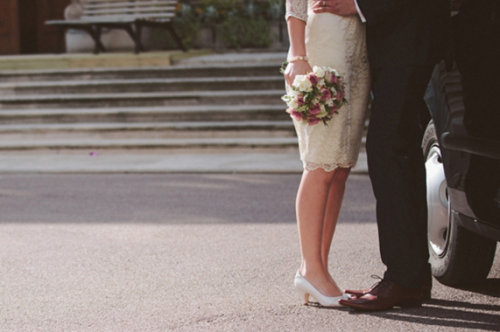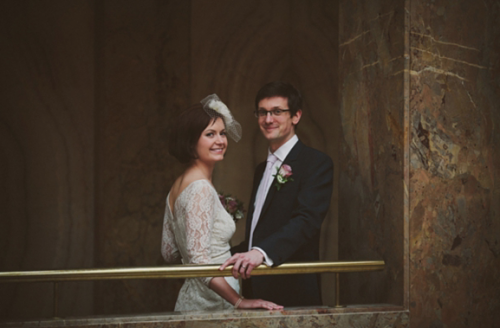 I also think the couple made good use of their photobooth - entertainment for the guests and a way to get some memorable images of your big day that are informal and fun!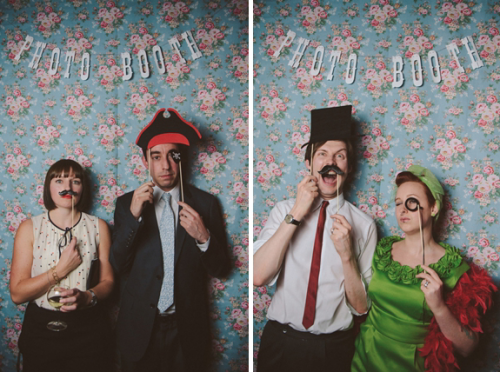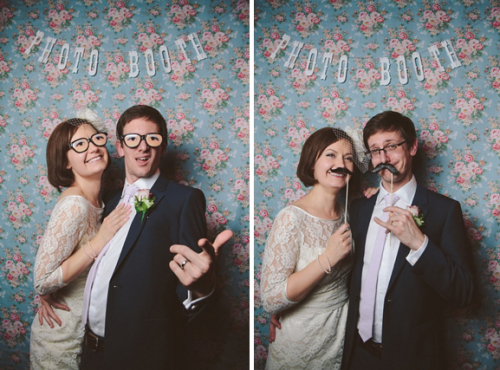 Thanks to Love My Dress for sharing Laura and Will's wedding (you can see the full gallery of images here) and to McKinley Rodgers for the photographs.