Ski-Lodge Themed Wedding in Somerset
I've always thought New Year's Eve would be a great day to get married.
Everybody is up for a party and what better way to start off the New Year than as man and wife!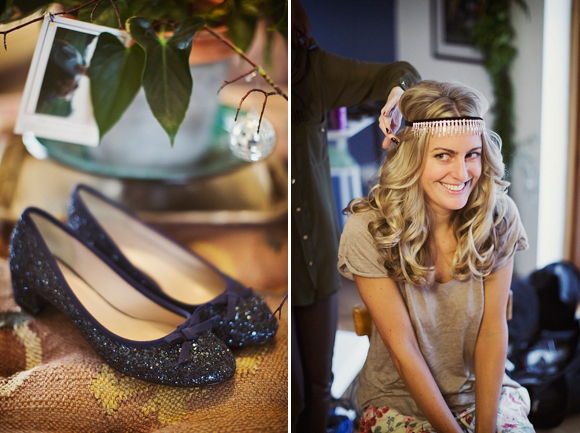 We love Sophie's boho headband!
And that's exactly how Sophie and Jules chose to get married. They tied the knot on New Year's Eve in Somerset and then had a fantastic ski-lodge themed reception at Sophie's parents house.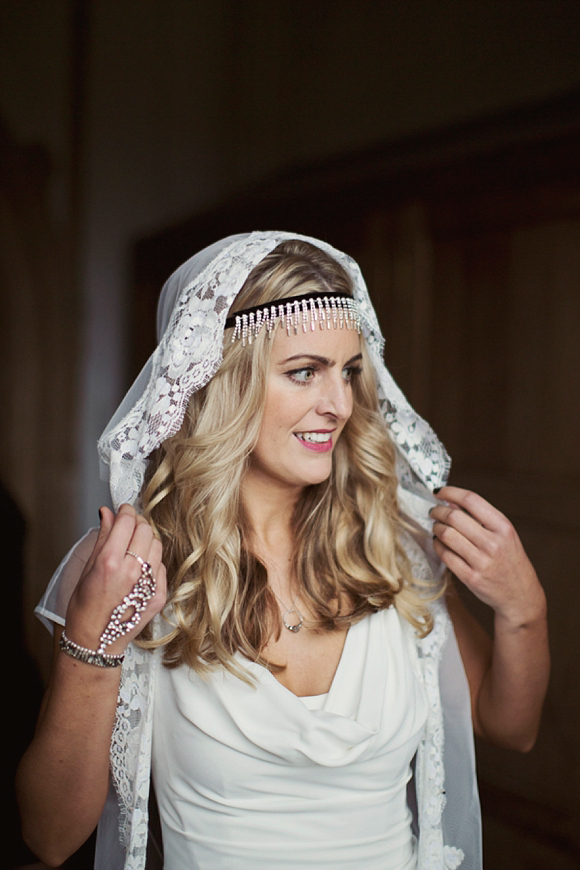 I love the boho look Sophie chose for her big day - a vintage style headband and a long draped bridal gown. She's a designer and I think her creativity shines through these images. Fabulous idea to dress her two flowergirls up as winter fairies, complete with wands!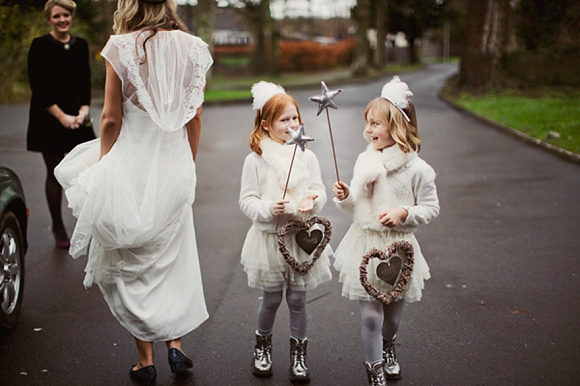 Also what do you think of the bridesmaids? Black velvet is so chic for the winter - and I love the brooches. Sophie discovered different vintage brooches in various shops and gave one to each of the bridesmaids. In fact Sophie hadn't wanted the bridesmaids to all wear the same dress but they insisted!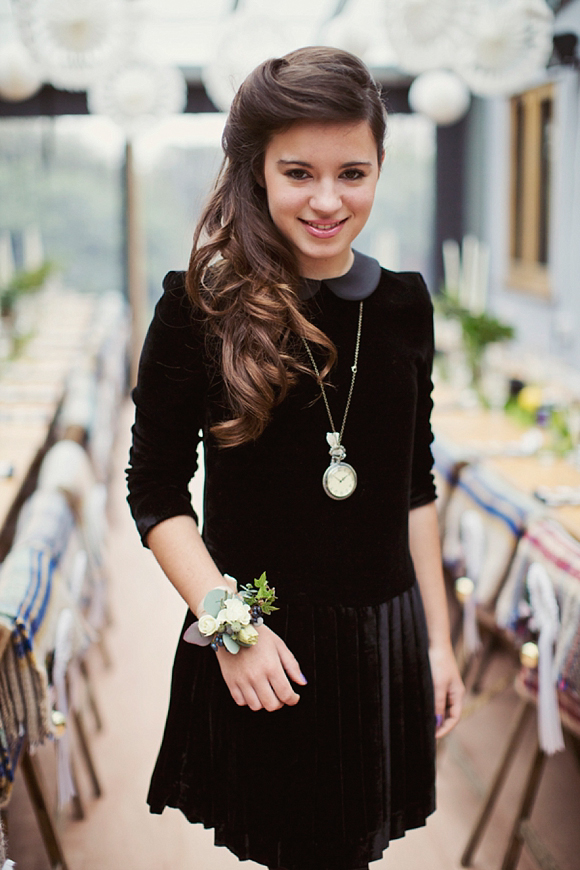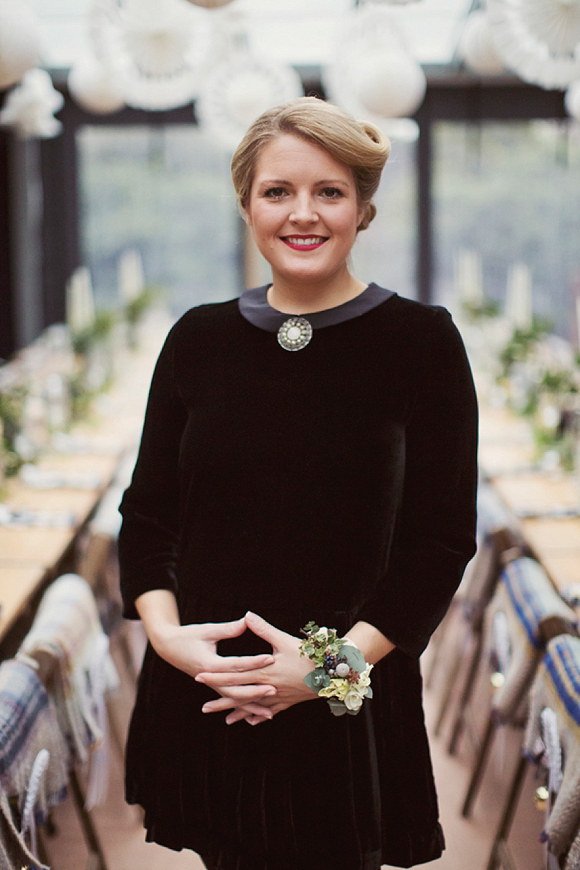 The church was lit entirely by candles and most of this wedding took place under a starlit sky!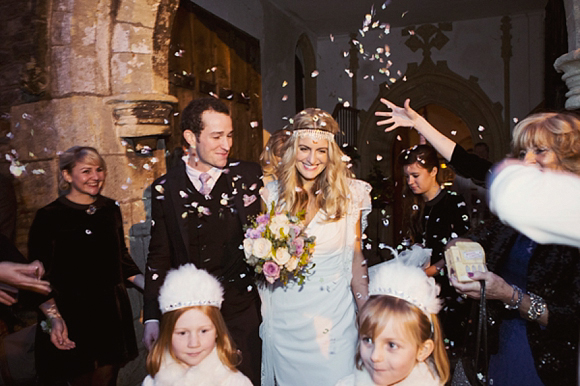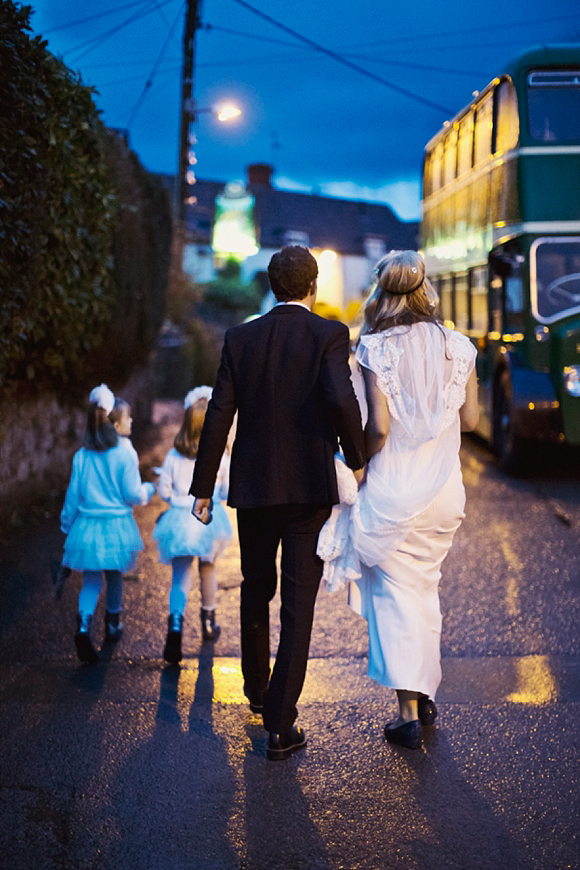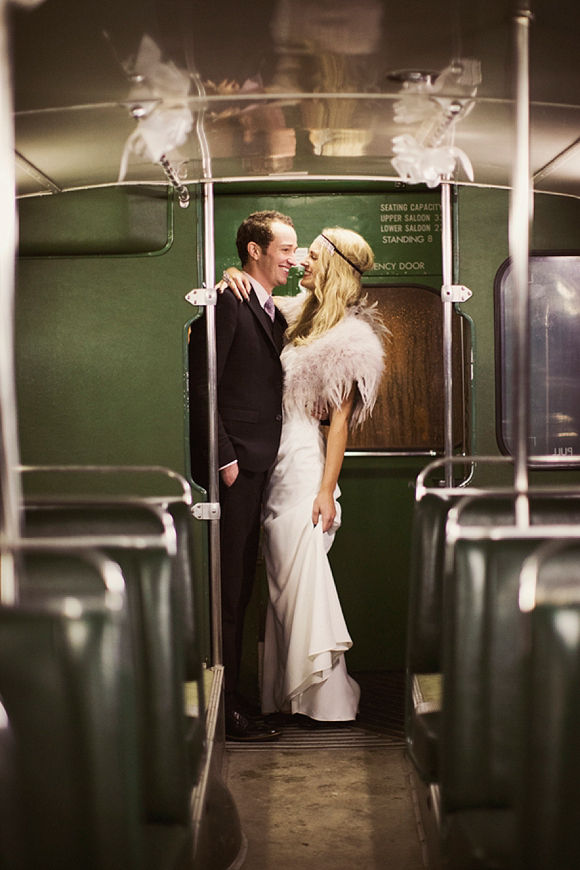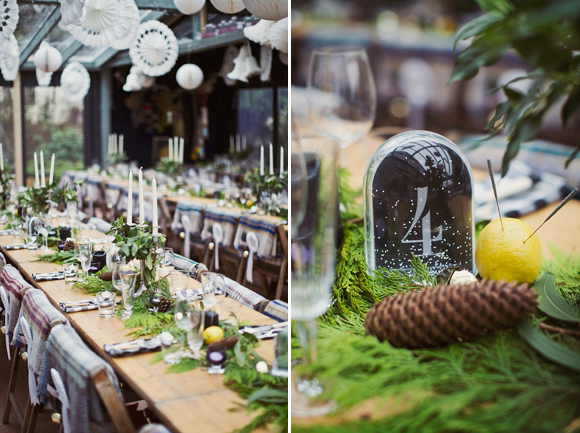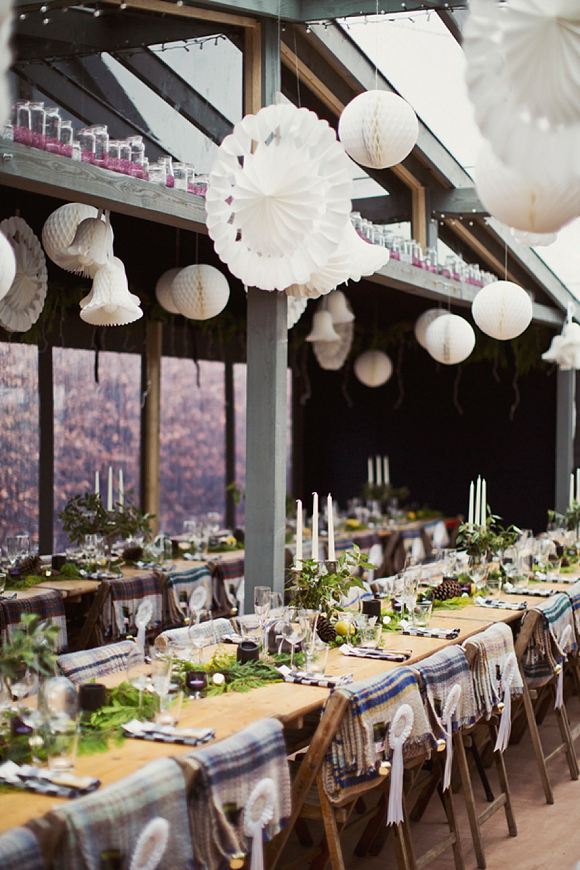 Sophie's mum and grandparents styled all the flowers which were picked from the garden. All the archways were covered in greenery and the same greenery lined the table runners.

I love the cosy rug on the back of every guest's chair and the rosette place names!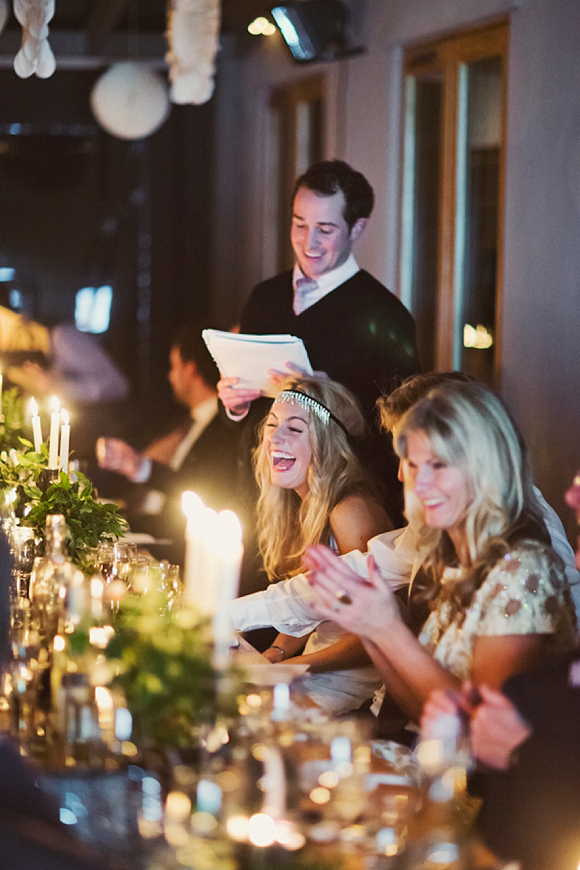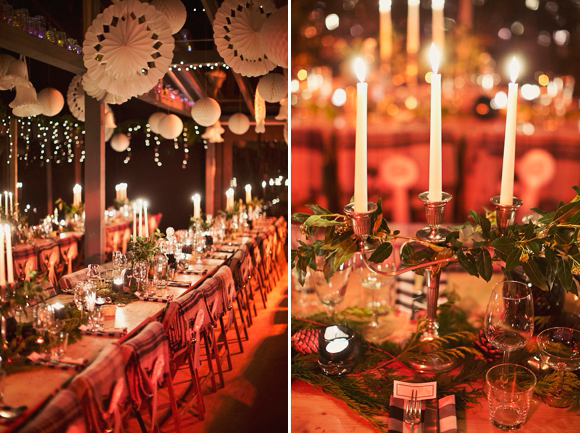 The idea for the luxury ski lodge theme came from the bridegroom as he and his family are massive ski fanatics. Old wooden skis decorated the venue and some of the groom's ski medals. The table plan was different photographs of the bride and groom on ski holidays and the table numbers were in snow globes. At dinner, there were no lights, just candles. The bride collected hundreds of jam jars and painted them with glitter and lit candles in them.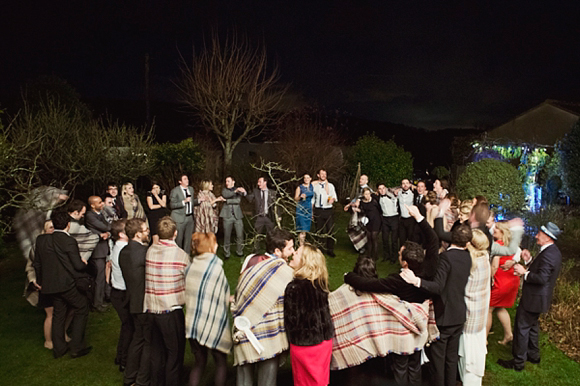 At midnight everybody gathered outside (wrapped in their rugs) to sing the traditional Auld Lang Syne!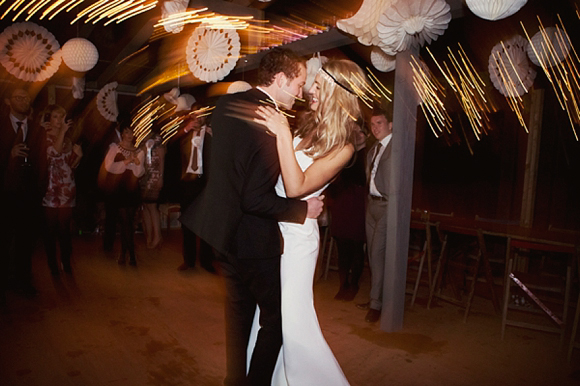 Credits: Photography by Mark Tattersall