8 Of The Best Flowers For An Autumn Wedding
So you've decided upon an autumn wedding. It's a gloriously colourful time of year to get married - with rich vibrant hues. I'm thinking oranges, warm browns, deep purples, reds - take Mother Nature as your inspiration.
It's always best if you choose flowers that are seasonal for the months in which you're marrying - but what's around in autumn?
Here's a list of blooms that are at their best at this time - and the other benefit is that you'll be making the most of your budget if you choose seasonal flowers. Talk to your florist how best everything will work together - what to use for your autumnal table centres and your bridal bouquets. And remember if you're looking for bridesmaids dresses in colours to match and contrast then Dessy has an array of frocks in autumn hues.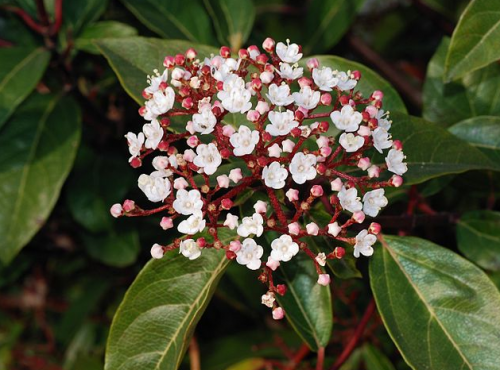 Viburnums smell wonderful
1. Viburnum Tinus An evergreen, these white and pink flowers are deliciously fragrant and would look exquisite in bouquets or as part of a table centre or arrangement.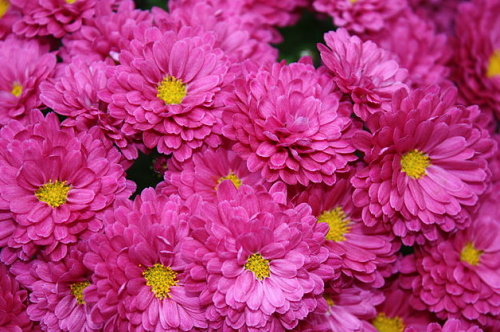 Chrysanthemums offer dazzling colour choices
2. Chrysanthemums are relatively inexpensive and come in a dazzling array of colours, from whites through to dark reds and mauves.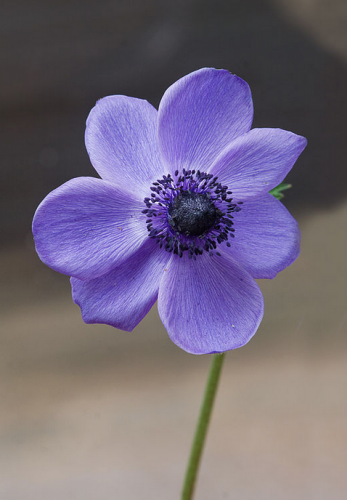 Anenomes will add a pop of colour
3. You'll find anenomes in purples, reds, pinks...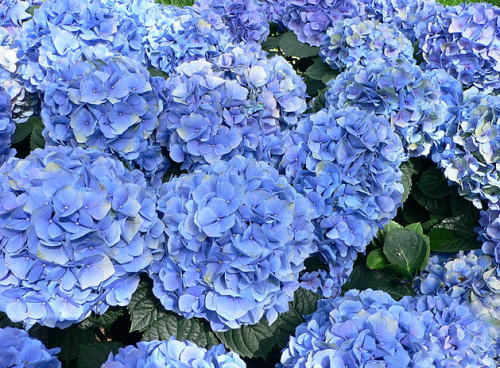 Hydrangeas are easy to DIY as table centres
4. In autumn hydrangeas come into their own and you'll only need a few blooms for spectacular bridesmaid bouquets.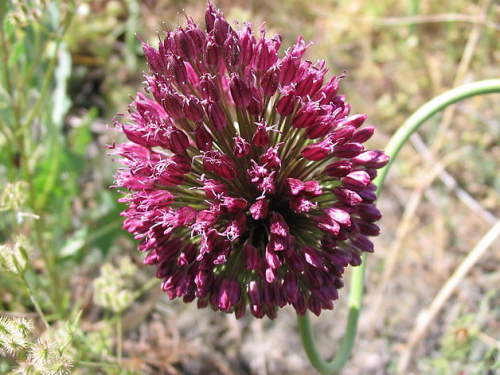 Alliums are dainty
5. Alliums offer deep dusky colours to add accents to your bouquet.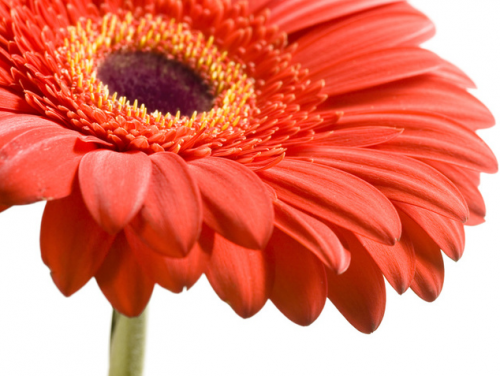 Gerberas are FUN!
6. Gerberas are always a favourite and make wonderful bouquets. Or three in a simple vase makes a stunning centrepiece.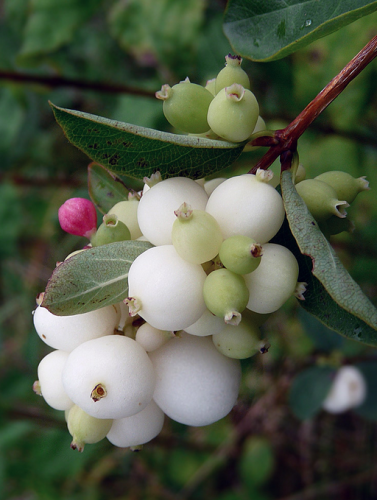 Delicate snowberries
7. If you're looking for autumn berries, snowberries work beautifully in a bouquet. Or use branches around doorways to decorate your venue?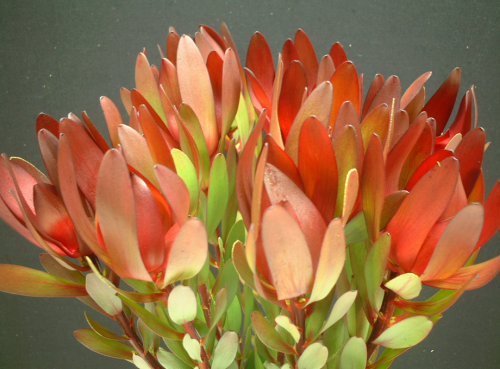 Leucadendrons can be spectacular
8. Leucadendrons dazzle in green and oranges - all the shades of autumn. A wonderful basis for your colour palette.
Finally - roses are a wedding classic and they're certainly an option at this time. Maybe go for orange shades - which would look fabulous mixed with berries and autumn foliage.
Are you having an autumn wedding? Do you have any suggestions to share with us? Or any autumn wedding photographs we could see?