Choosing Wedding Hairstyles
It's a cliché but your hair really is your crowning glory. And on your wedding day you're going to want it to look its best ever.
Do You Dream Your Hair Was Different?
Most of us don't have the hair we want. If we've got curly hair we'd rather it was straight. Straight hair? We get tired of it and want it to look a bit different. Thick hair? Awkward to style. Then again if it's fine it may be flyaway.

Luckily, with all the hair products around now there's always a way to change what Mother Nature gave you. You can use volumising shampoo and conditioners, anti-frizz treatments and speaking personally I'd be lost without my hair straighteners, which are a major part of my morning grooming routine!

Then there are hair extensions which some people swear by - and they're great for giving you a different look, volume and length over a short period.
When Should You Start Planning Your Wedding Hair?
Even if you're growing your hair long for your wedding day, you need to have regular trims to keep it in shape and in good condition. If you're having it cut and coloured it's best not to make any drastic changes in the month before your wedding day - have your final cut, colour and trim about 10 days beforehand.

And what about bridal veils?

Once you've decided on a veil, take it to your hairdresser a few months before the big day so that she can experiment with different hairstyles and looks for you. You should also take a picture of yourself in your wedding dress beforehand - as many necklines suit different types of wedding hair updos. If you're wearing an off the shoulder gown, you may want your hair put into a classic chignon. If you're in a strapless dress you may go for a half up, half down do.

If you have short hair and you're wearing a tiara, your hairdresser will need to see how it is going to sit - and if you're wearing a birdcage veil the same thing applies.
New Ideas On Wedding Hair
When you go to your wedding hair consultation with your stylist, it's a good idea to keep an open mind. Like buying your wedding dress, you may find yourself deciding on a style that you'd never thought of.

Create a moodboard for your wedding hair ideas so you can share the type of look you like. (Have a look at our Pinterest wedding hair board). You could set up your own Pinterest board or a Dessy style board for your hairstyles, and then e mail it to your hairdresser so she can have a look and a think before your appointment.
To get things stated, here are some pins from Pinterest.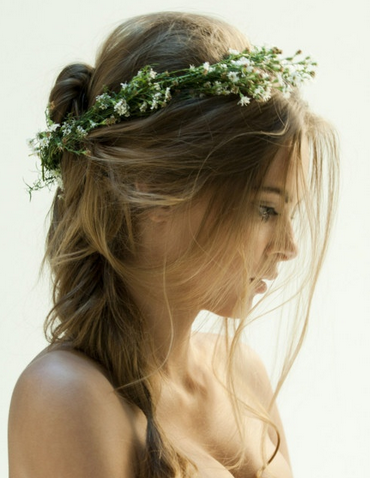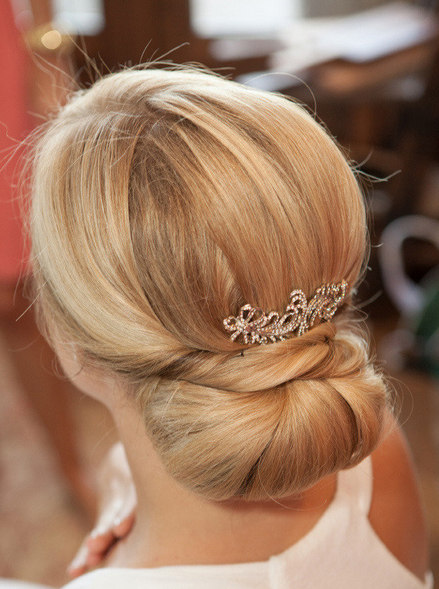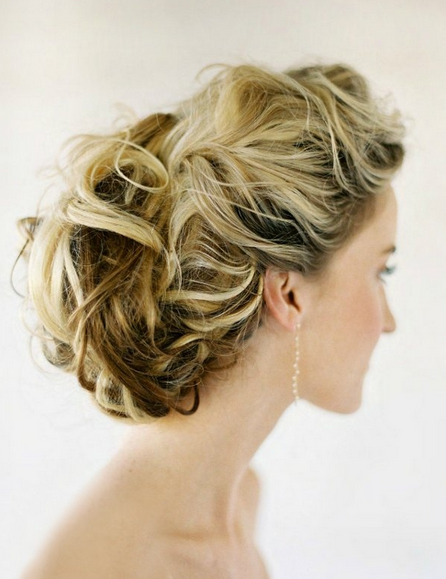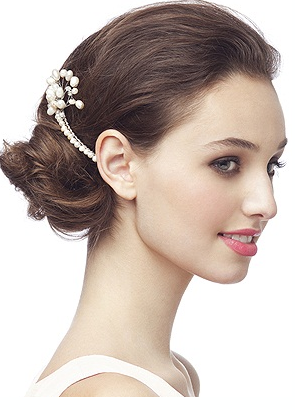 Hair accessory by Dessy