Tawkers - an Online Public Messaging Platform That Will Change the Way You Plan!
The tech community is about to get rocked with Tawkers - a recently launched online public messaging platform that will change the way people communicate online and can endlessly aid in event planning... Like a wedding, for instance!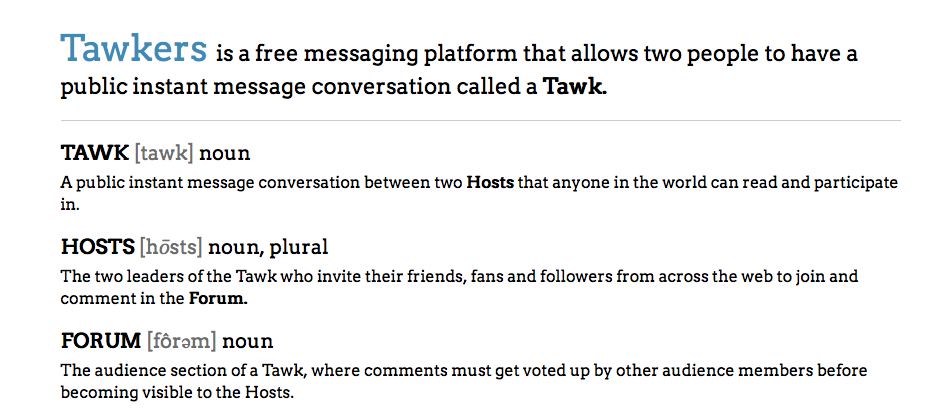 In layman's terms, Tawkers acts as a public instant message conversation between two parties that others can "listen" to, offer feedback and ask questions. Consider the following applications when planning your Big Day..





Need to sort out the menu with your caterer, but want your family to chime in? Tawkers.


Planning a destination wedding and wanting to talk floral arrangements with a local vendor, but need the advice of your fiance, planner and the Maid of Honor? Tawkers.


Want to discuss events and activities for out of town guests with a favorite local? Tawkers.


Can't decide on a color for your bridesmaids and want to hash it out, but they are in 5 different states? You guessed it, Tawkers.





Tawkers is a multi device application. Check it out at Tawkers.com and get to chit chatting!

Happy Planning!