BRIDESMAID GUIDE: Take A Brow... Quick Tips for Perfect Eyebrows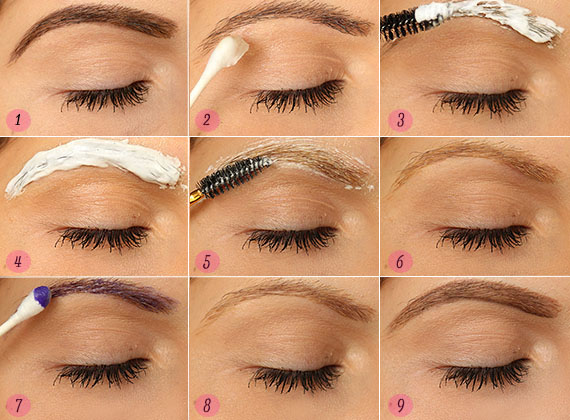 Eyebrows are possibly the most underestimated aspect of putting together an unforgettable beauty look. Oprah said it best when she stated, "eyebrows are the frame to your face." Would you put a Picasso in a cheap frame? No way! So why cheat yourself out of giving good face? Bridesmaid Guide will break down the best tips and tricks to achieving a perfect, polished look for your Big Day debut!
The most important points when trying to achieve brows that will blow people away are 1.) the shape 2.) the arch and 3.) the color... We looked up some of the best brows in showbiz to help showcase looks that are on point and positively lust-worthy.

From left to right: supermodel Cara Delevingne, songstress Rita Ora, actress Camilla Belle and actress Diane Kruger All brows have a natural shape, and although some filler and clever tweezing can go a long way it's important to utilize what you have. Trying to alter the shape too drastically can get you into troublesome territory.

When sculpting your brows, it's first-and-foremost important to utilize some clever tools. The basics include a brow pencil, brow gel, great tweezers and if you don't have proper lighting, a makeup mirror with built-in lights (those pesky little hairs can be hard to see!) There are three main rules, detailed below, to achieve the perfect silhouette.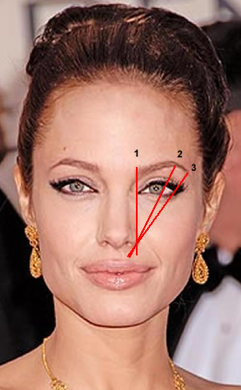 1. THE START - draw an invisible line from the outer edge of your nose to the inner duct of the eye and upward. The brow should begin, and be widest, at that point.

2. THE ARCH - draw an invisible line from the outside of your nose to the far side of your colored iris (when looking straight foward) and continue the line upward. This should be the highest point of the brow.

3. THE END - draw an invisible line from the outside of your nose to the far corner of your eye and extend upward. The brow should end there. Continuing the brow line past this point can drag down the proportions of your face. Remember, you want your eyebrows to lift and open up the eyes!

Want extra tips? We found this Vogue.com video and product round-up exceptionally helpful too!