Ways to Have a Flawless Face on Your Wedding Day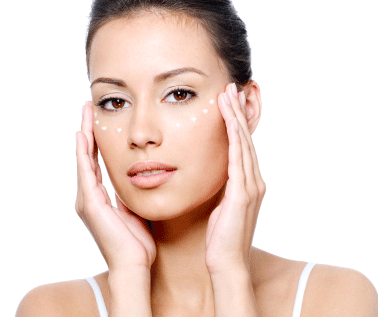 On your wedding day, you will want your face to look flawless. It is important to take care of it on a daily basis in general, but especially during your wedding planning.

I am beginning by recommending something very simple – wash your face twice daily or more if needed. Get enough rest, seven to eight hours. Relax and keep calm especially during the wedding planning process, high stress levels can cause breakouts and other skin irritations.

Don't change any medications within three months of your wedding because many common side effects can cause skin irritation. Many medications used for hormonal imbalances, depression and anxiety, food allergies and others are some prime examples of this.

If you plan on changing medications, it shouldn't be after three months of the wedding date and obviously consult your doctor.

Breakouts are inevitable and they always tend to have perfect timing particularly on special days (i.e. like your wedding day). So to fix this in a jiffy, break an ibuprofen tablet and mix it with water to make paste and put it on the pimple or zit. This will decrease inflammation.

It's important to stay hydrated regularly, drink plenty of fluids (like water) and also food that have high water content.

Exfoliate your skin, exfoliation will wipe away any dead skin cells and give a smooth fresh glow. I personally exfoliate my skin three times a week, when I am not using my regular facial cleanser.

Use a cleanser that has alpha hydroxyl acid, try a gentle facial cleanser and use a soft facial brush when you cleanse. You can find a cheap facial brush at any pharmacy.
Image by istockphoto
If you can, I would recommend getting a facial at your local spa and salon, but if that is not an option you can try a homemade facial. Once you find one that works for your skin, I would try one a month or two before the wedding day, just in case the skin reacts to it.

If you want to open your pores, I would recommend boiling water in a pot and steam your face for a few minutes. You will want to brush a mask over your face and find out for your particular skin needs. I recommend having it on for at least 10 minutes.

For a list of DIY face masks -Click here.

While it depends on what kind of facial you get or try on your own, if you are doing a peel or a deep cleansing facial try it out about a month of six weeks before.

Do your last facial before your wedding one to two weeks before your wedding.

Make sure you protect your skin from the elements, use a moisturizer with a 15 SPF or more. Choose a foundation which will protect your skin from the sun.

One last tip, if you are doing a makeup trial, I would recommend going three months before your wedding. Make sure the makeup you are using on your wedding day suits your particular skin needs.