When Something Old and Something Borrowed Doesn't Suit You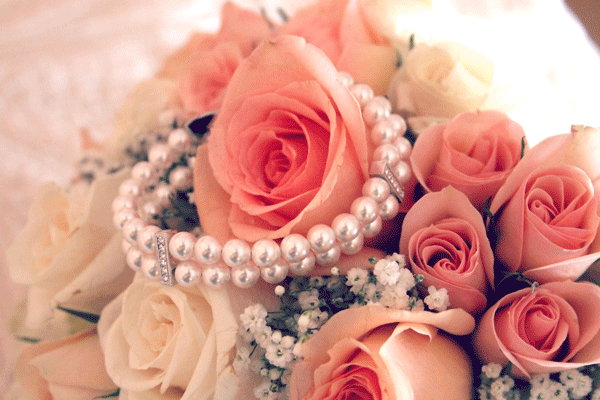 When I was thinking about this idea for a possible blog post I struggled a bit with it, because I am a very sentimental person who ideally would love to incorporate elements that linked my wedding day with the wedding day of some of my family members.
For example, I have already decided that I will incorporate a piece of fabric of my grandmother's wedding gown somewhere on my new wedding dress, but I don't plan to wear her dress. Although, I would love to recreate her wedding dress, since it was truly beautiful. But that's just me.
I believe something new for starters should be your wedding gown. I would not compromise that for anything. If you have family members who believe otherwise, I would somehow incorporate a piece of their wedding gown into your current dress, but still having your own, (if they don't mind you cutting a piece of their dress.) After all, this is your day.
Image by Emily Antionette Photography
Something new should also definitely be your wedding rings and engagement ring. While it is nice to have a piece of jewelry passed down, I think by having this as something new starts a new tradition, it represents a new lifetime of memories that are all your own.
If the something borrowed is a piece of jewelry, like a necklace that does not go with your gown, I would wrap the necklace around the bouquet wrap, if it is a simple piece. It's not on your neck, but you are still making it part of your day.
If it is a pendant, you could wear it on the inside of the dress or maybe on the garter. A pendant is also great for the bouquet wrap.
I think there are ways to incorporate something old and something borrowed into your wedding without fully making it a center focal point, and appeasing those relatives that believe you should wear their items.
Depending what the item is, I would recommend recreating it with something else that does fit with your style and put your own unique spin on it. This links the past with the present beautifully.
If all else fails, honesty is the best policy but make sure your family members understand how appreciative you are of their suggestions. It is important you are happy on your wedding day.