Getting Married On A Romantic Beach? Here's 10 Stylish Looks
Oh the romance of a beach wedding. The blue skies up above. The whispering palms. The waves lapping the shore. The white sand between your toes as you say 'I do'.
You don't have to worry about the weather. It's not going to rain. And you can have your wedding breakfast right there on the sand. It's as informal as you like. You can all talk and dance into the night and then watch the stars come out. Meanwhile the kids are happily playing sandcastles.
An idyllic setting
We love beach weddings - and we've made a line of destination wedding dresses with beach brides in mind. Frocks that won't crease, won't be too hot and will be a joy to travel with.
And what about your maids.? We think beach weddings equal bright colours for your girls. There's something about bright sunshine that demands something dazzling.
And your grooms can get in on the act too with aqua coloured ties, pocket handkerchiefs and waistcoats.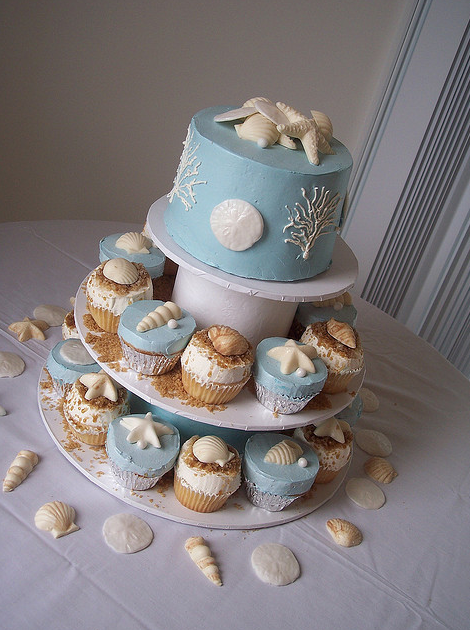 Idea 1: Offer round themed cupcakes at your beach wedding ceremony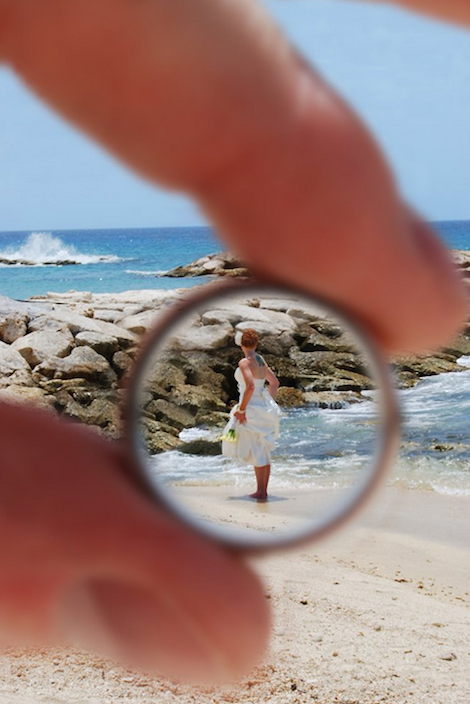 Idea 2: A photograph of the bride on the beach taken through her groom's new wedding ring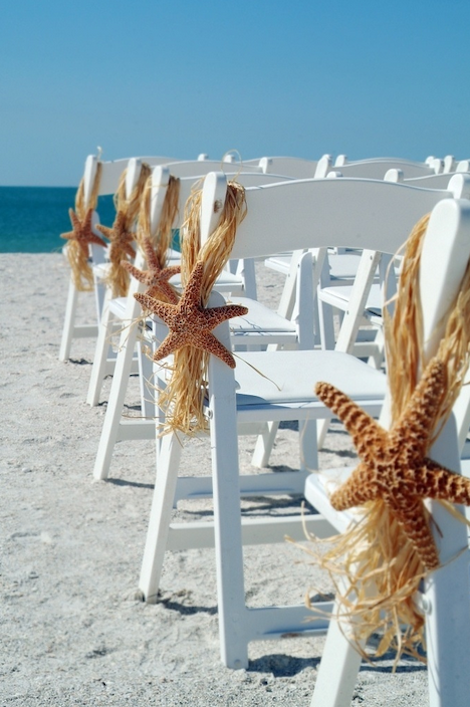 Idea 3: Decorate your chair backs with shells or starfish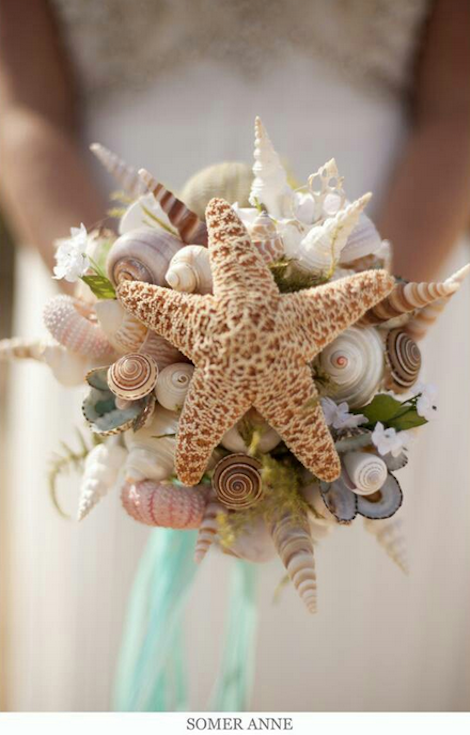 Idea 4: A seashell bouquet instead of flowers ... and you can take it home as a memento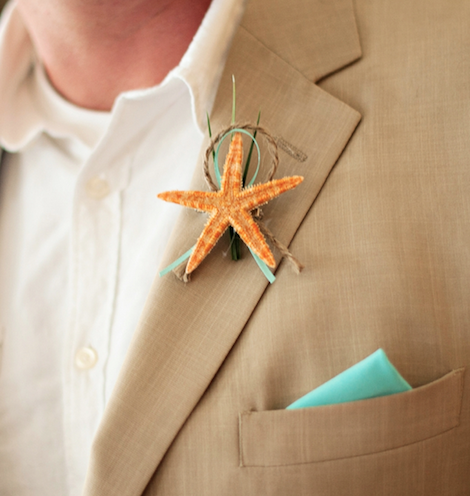 Idea 5: A starfish buttonhole. Team with aqua accessories to match the colour of the sea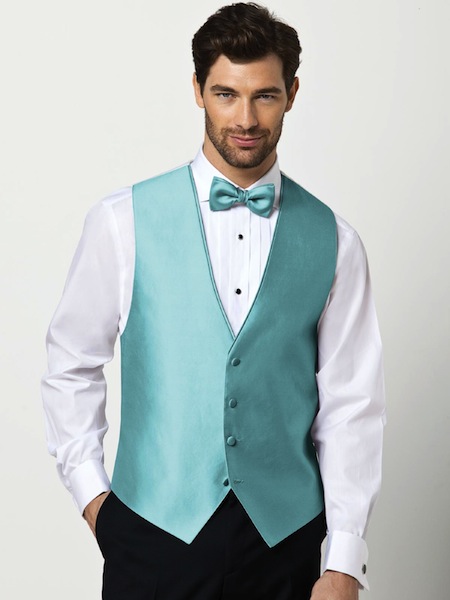 Idea 6: An aqua coloured waistcoat and bow tie for the bridegroom - these are by Dessy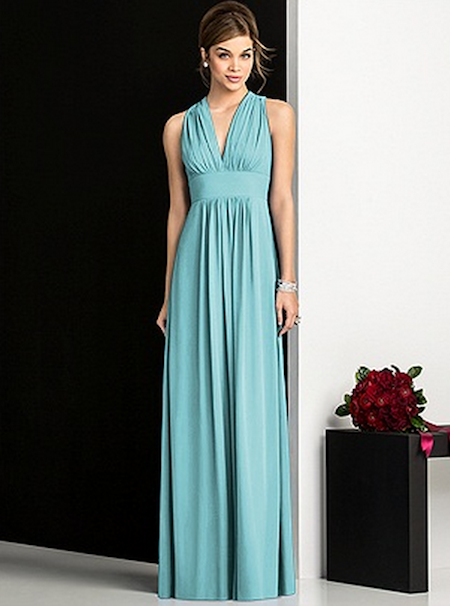 Idea 7: Aqua bridesmaid dress by Dessy to match (this is style 6680 by After Six in Spa)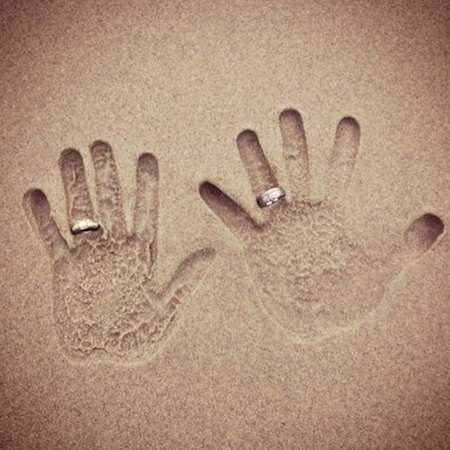 Idea 8: A photo opportunity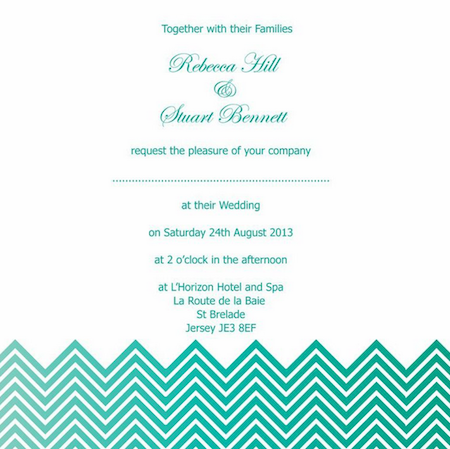 Idea 9: An ombre wedding invitation by AnanyaCards.com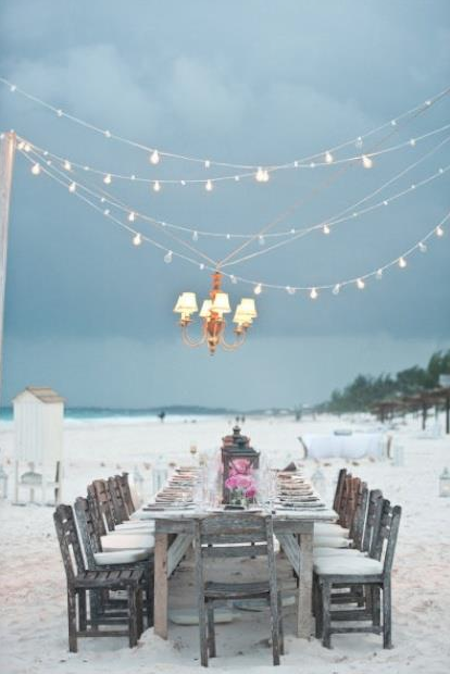 Idea 10: Lay the wedding table under the stars - simple and rustic style

Photo credits:
Featured image: Tinypic.com 1. Carolina Cakes & Confections 2. Wed Over Heels 3. Lillian West 4. As stated 5. Kristen Weaver Photography 6/7. Dessy.com 8. Pinterest 9. Ananya Cards 10. Pinterest.