When Family Gets Too Involved In Your Wedding Plans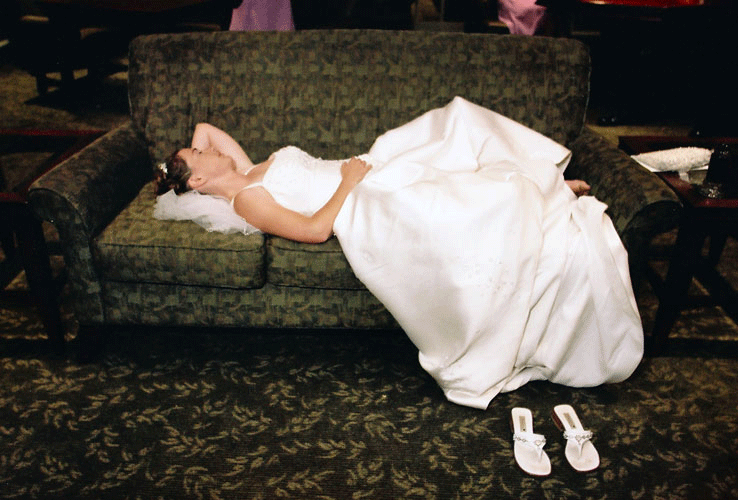 As soon as you get engaged everyone in your family wants to give you advice, and it may not always be warranted. While everyone may mean well and are trying to help, it can get a big exhausting listening to everyone's advice.

With the advent of Google, Pinterest and social media it's easy to get the answers you need without your family getting overly involved in your wedding plans.

It is hard to show any disrespect to those family members that truly mean well, but the first thing you need to remember is that this day is about you and your groom, and that's it. It is not about your mother or his mother or your grandma or his aunt. It is about the two of you.

Here are some tips on how to handle those difficult family members:

Speak up from the beginning: Take your stand with family from the beginning, let them know that this is your wedding and you will plan it how you see fit. While this may be difficult (especially if certain family members are paying for your wedding), you and your groom need to be clear about your wedding plans and what you want. If you don't do this from the beginning, you will find that you are not happy on your wedding day and how certain details turned out. Remember this is supposed to be one of the happiest times of your life.

If it all gets to be too much: Take a walk, go for a ride, catch a movie, take a day trip. do something un-wedding related with just yourself or with your groom. Just step away for a day or two and regroup. This will allow you and your groom to come back with a fresh clear head to deal with unruly family members.

In order to maintain control: Listen. Listen to what each family member has to say about your wedding plans and make a list. Cross off what doesn't sound realistic or feasible and very nicely explain that while you are grateful for their input, what they are demanding and suggesting is just not doable.

I can't stress enough how both you and your groom need to remember that this is about you two, but more importantly you need to remember why you are doing this. It is about joining together in matrimony and not to let family rain on your celebration.

And if all else fails... elope!