Wedding Guests - How To Get The Conversation Flowing
Look around on your wedding day and you'll see a sea of faces - people you love.
Family and friends who mean a lot to you and your bridegroom and who really had to be there to see you tie the knot!
But whilst you will know them all and are delighted they are there, it's a possibility that a fair few of your guests may not know one another.
Everybody will be thrown together at a post-ceremony drinks reception and during the wedding breakfast and you're going to want the conversation to get going, so that you can hear a happy buzz in the air.
So what do you do?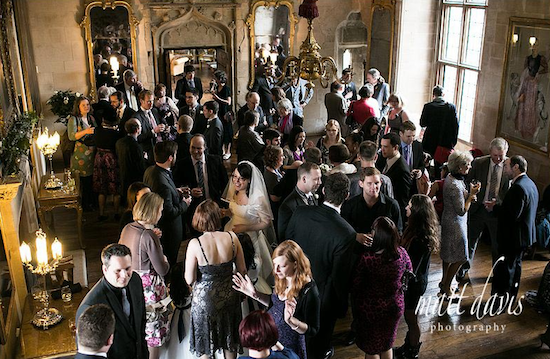 You're aiming for a happy conversational buzz at your drinks reception
Introduce wedding guests to one another
Have a word with your chief bridesmaid and the best man before the big day and let them know about people who won't really know anybody at your wedding. Ask them to keep an eye on those guests during the drinks and canapés part of the day, say hello and introduce them to people they're likely to have something in common with. There's nothing worse than standing about at a drinks party feeling a bit lost and isolated. You want your guests to be having the best time from the word go.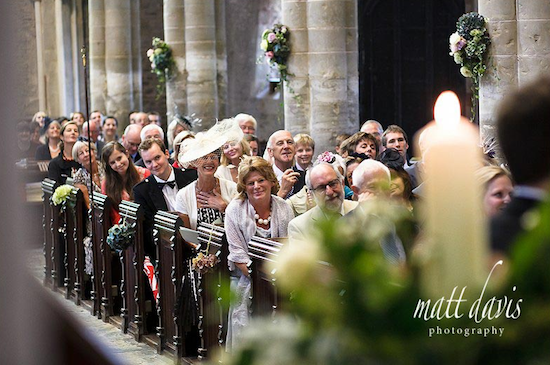 Remember your wedding will bring together a group of people who may not know one another
Consider your tables carefully
When you're making up your table plans, it's a good idea to mix gregarious types with others who are a bit shy. Also if there are groups of people who already know one another then put them together. They'll be delighted to catch up on the news and gossip and their happy chatting will create a good atmosphere.
Think about types who don't know many there and consider what they are interested in. Try and match up hobbies, interests and age. It's always quite a good idea to have a few 'singles' tables so you can try out your matchmaking skills!
Put teenagers together - don't put teens on a table with young children and don't put them with their parents.
Ice Breakers
If you've known some of the guests for a long while, then why not collect together some old photographs of them, take a copy and then use them as place settings! If your elegant friend was into grunge into her teens it'll certainly be a talking point.
You could also book a conjuror or magician to entertain groups of people. Exclaiming together over an amazing trick will certainly give people some common ground!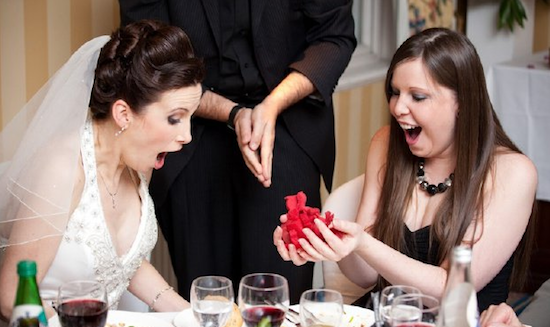 "Wow... how did he do THAT!"
A silhouette cutter - who can work on people's outlines as they sip cocktails or as they are sitting down after dinner - also brings people together and a silhouette makes a fabulous wedding favour.
You could also put a quick quiz of 10 questions on the table for somebody to ask. They could be really simple, such as 'has anybody at this table ever done a parachute jump?' or 'hands up who loves Marmite and who hates it'. A fun quiz like this will get even the shyest people involved and best of all it's free to organise.

Think of yourself as a wedding guest
Just think about all the weddings you've been to which you enjoyed and those which didn't quite flow. Imagine yourself into your guests' shoes and think about who they would like to sit with and who they are likely to get on with. Who will know lots of fellow guests and who won't know anybody.
Involve your chief bridesmaid and best man in the greetings, plan your table settings carefully and put on a bit of wedding guest entertainment (it doesn't have to be expensive) and your guests will have a fabulously sociable time!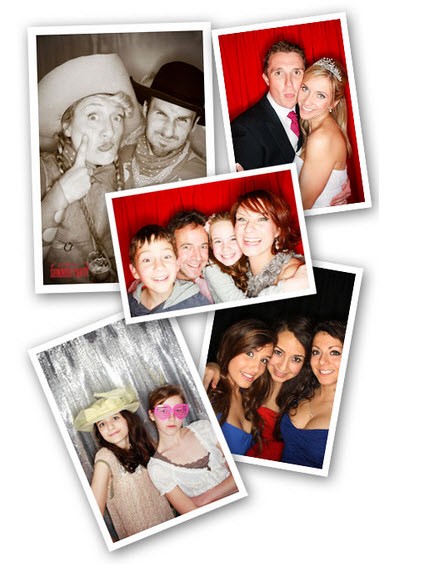 A photobooth is a great way of getting wedding guests talking to one another!
Featured image: Matt Davis Photography
Other credits from top: Matt Davis Photography, Wedding Magician UK, The Owl And The Pussycat Wedding Photography