Cutting Costs on Flowers for Your Wedding Day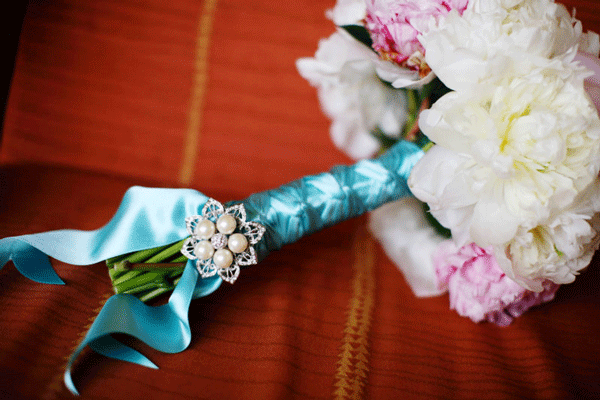 Photo by Test Starry Night Photography
There are so many ways the bride and groom can cut costs for their wedding day, and one of the ways are the flowers. Often times, prices for flowers are heightened when the couple goes through a florist, when they can easily find cheaper alternatives.
Embrace Local
I recommend going to a locally grown farmer's market where flowers are coming straight from a farm which I think is better than having flowers that are shipped and are more costly. It will give your bouquets a fresher look. And this is a great option because all you need after you create your bouquet is some ribbon to wrap the stems with, and voilá! You have a fresh bouquet that looks spectacular.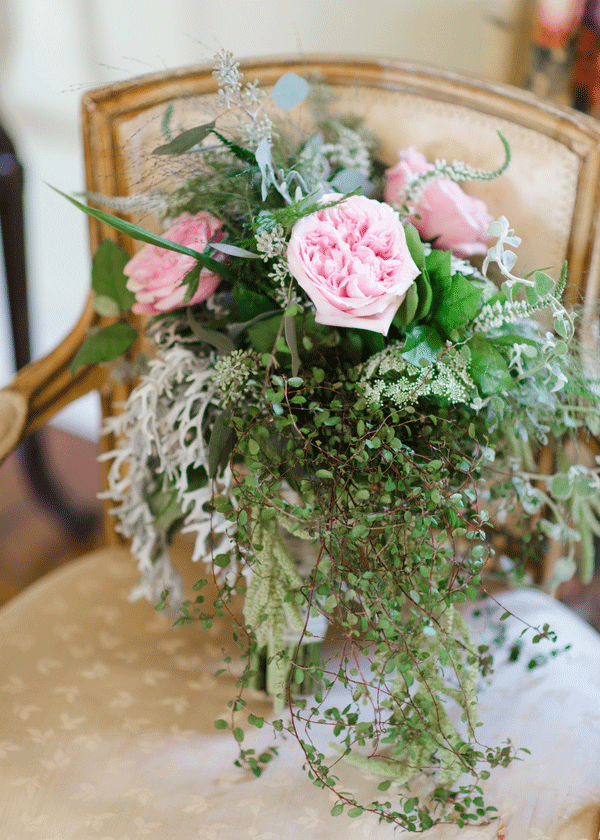 Photo by Pasha Belman Photography
The Type of Flowers
I personally love peonies, they have such a beautiful scent, other flower options are hydrangeas or a bouquet of dahlias. You can cut costs on bouquets by having your bridal party carry two long stemmed sunflowers, which works great during the summer months.
Arrangement Alternatives
You can substitute flowers all together at your tables by just having candles and my personal favorite - lanterns as your centerpieces. Or you don't need to have all the tables with flowers, alternate some tables with the candle alternative and some with flowers. You can really keep your centerpieces simple; you don't need to go overboard with grandiose floral arrangements.
You can give your centerpieces a DIY look. I've seen a lot of brides using Mason jars as vases for flower arrangements, and to cut costs on floral arrangements they may use just a couple of flowers, it is all up to how the bride and groom want to decorate their wedding. You can cut costs by just getting inexpensive vases or bowls fill them with water and have floating candles as your centerpieces, this is a great DIY option that has an elegance to it and you can have petals around it instead of bouquets.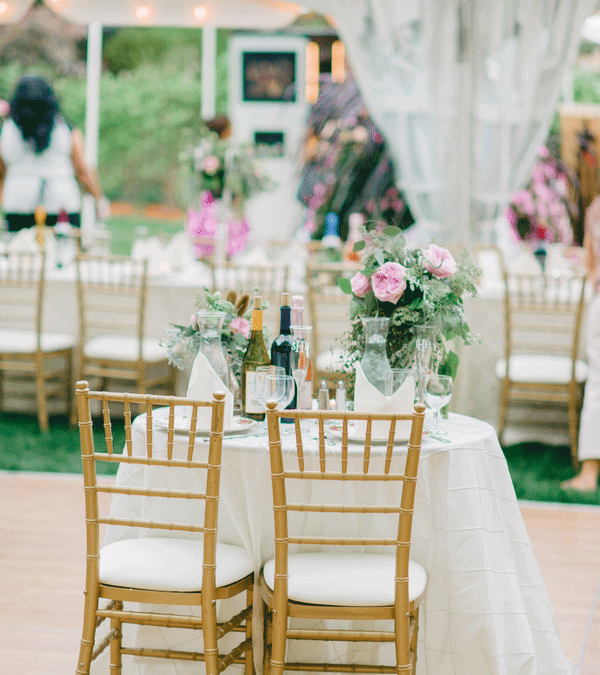 Photo from Pasha Belman Photography
Creative Ways to Use Flowers Again
Cut corners on flowers during the reception by using the same flowers you had at the ceremony. You can also use your bridal party flowers and put them on the gift table, the table where the cake is located to give that full of floral look during your reception.
While I have only seen this a few times, I've seen bridal parties use vegetables for boutonnieres and have incorporated vegetables into floral arrangements, which again uses less flowers and cut costs.
We love florals too! Check out our flower shoe clips, perfect to add a touch of whimsy to your wedding shoes!