How to Incorporate Fall Into Your Wedding Day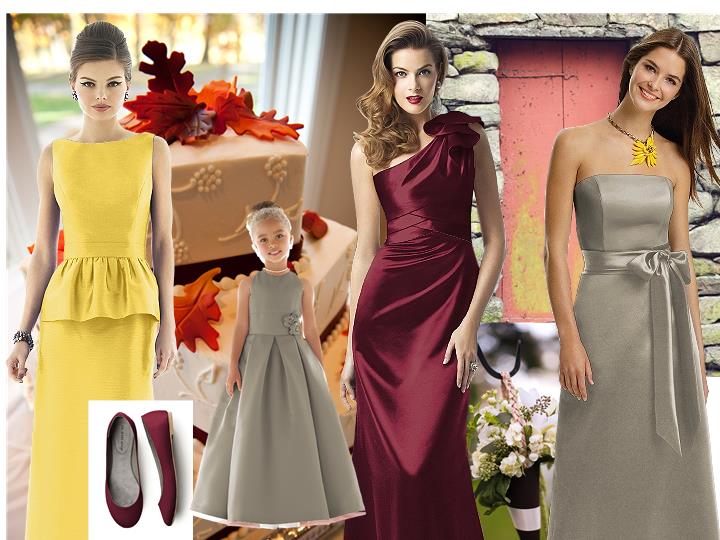 We at Dessy can't seem to get enough of the fall and what better way to showcase this beautiful season than with rich deep burgundy, light grays and bright yellows. This styleboard celebrates the richness of color and the beauty that exists with each style for your bridal party.
This styleboard shows how you can incorporate grays, a daffodil yellow and burgundy into your fall wedding.
If you are looking for more accessories for your bridesmaid dresses check out the variety of options Dessy has this season.