The Marriage of Jade and Orange for Your Wedding Day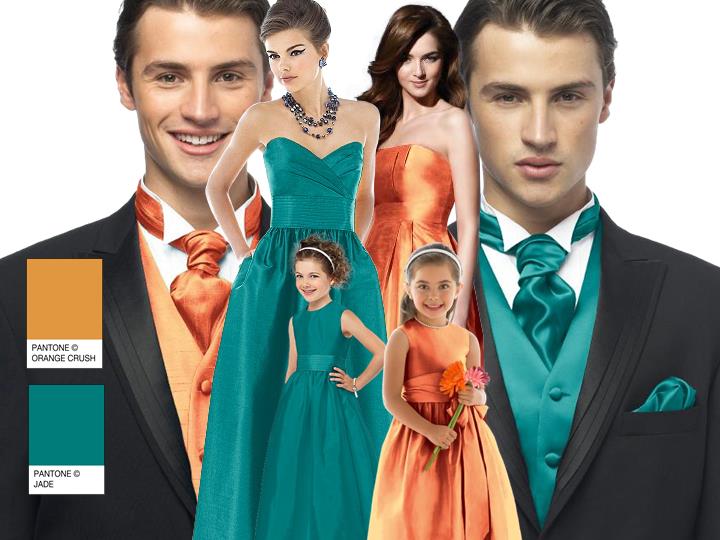 I saw these two colors recently paired together in a wedding I attended and just fell in love. I am personally a girl who loves all shades of purple, but these two colors are just gorgeous together. Seeing the color jade in weddings before I couldn't help but think, if I don't go purple for my own wedding, I definitely would have to consider this color. The orange is a great marriage to the jade and these two colors overall are great invites into the fall season.
The Gathered Matte Satin Clutch comes in several colors including jade. Take a look!