An Essential Piece Of Wedding Planning Kit - Pinterest! (And it's so much FUN!)
When it comes to wedding planning, we think there's one tool every bride to be should have in her wedding planning kit.
And that's Pinterest.
If you've been stuck on a desert island or otherwise cut off from civilisation for a while you may not know that Pinterest is one of the best ways to create moodboards for wedding planning. It's like an online scrapbook to keep all the ideas together that you glean from surfing the Internet. Oh, and it's free!
If you look at Dessy's Pinterest boards you'll see that we've put together ideas on blue bridesmaid dresses, purple bridesmaid dresses, bridal bouquets ... masses and masses of inspiration for you.
The only problem with Pinterest is that it becomes somewhat addictive. Once you start pinning ...
As you can see from the boards here, you can gather acres of ideas.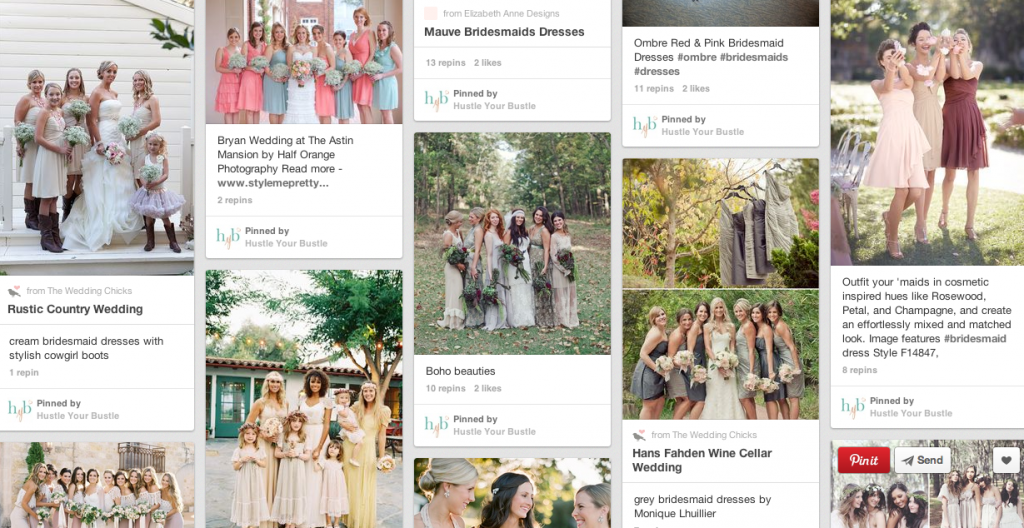 "Mismatching Maids" by Dessy on Pinterest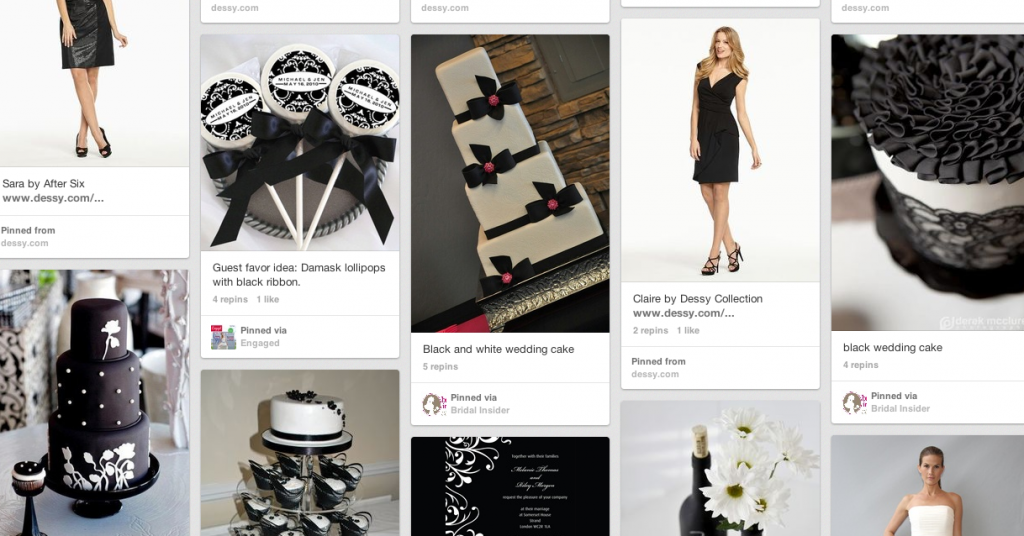 "Black And White Wedding" by Dessy on Pinterest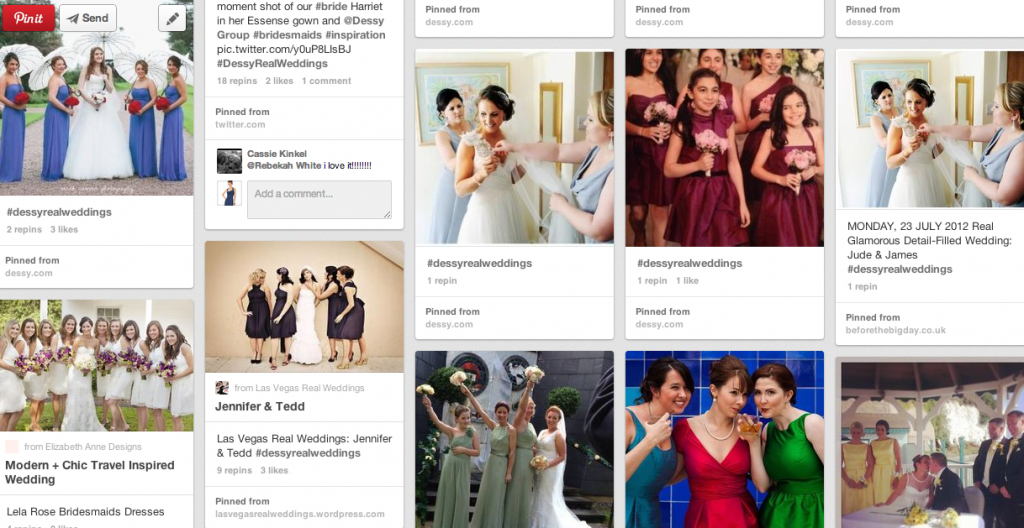 Our "Real Weddings" board - featuring real bridesmaids in dresses by Dessy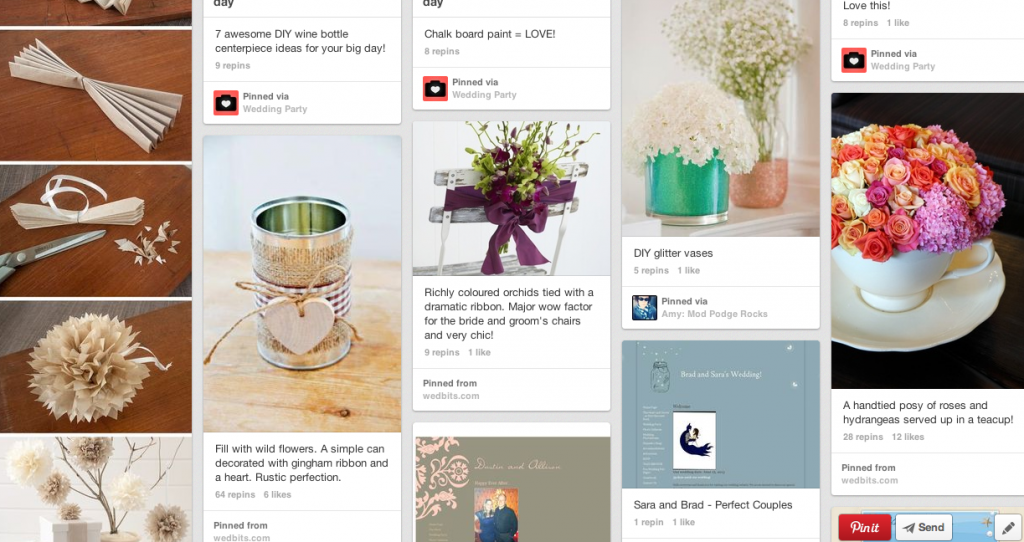 DIY wedding centrepieces - what could you add?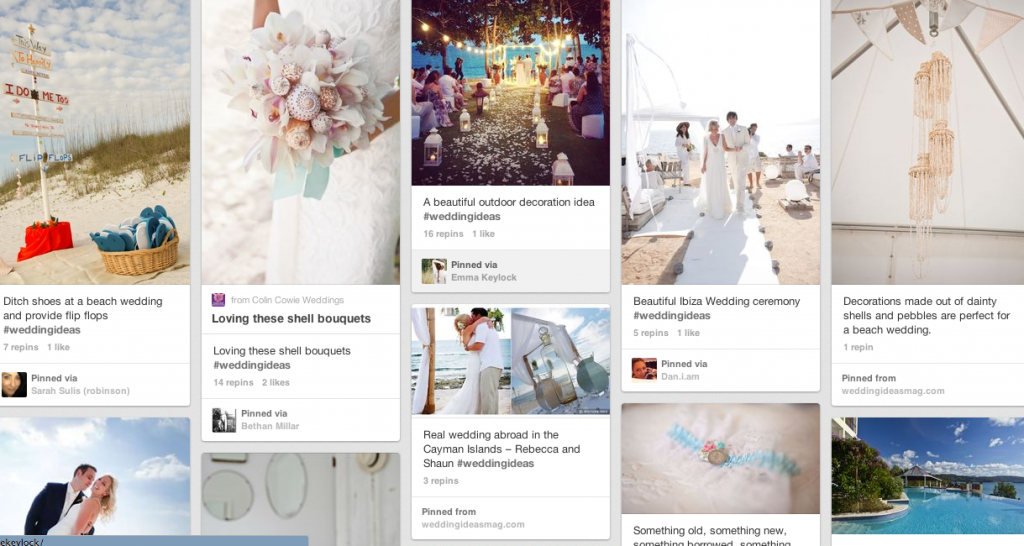 "Beach Weddings" by Wedding Ideas magazine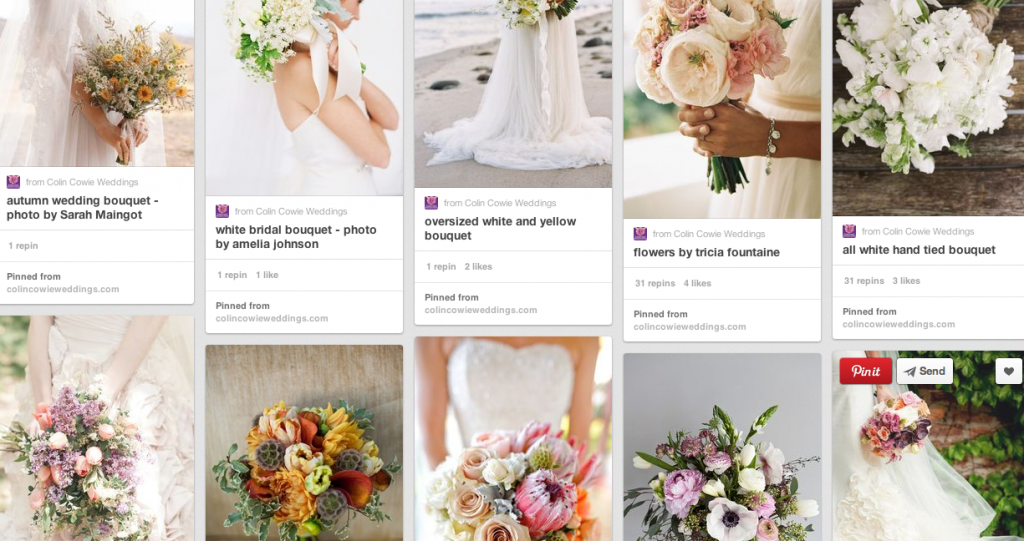 "Wedding Bouquets" by Colin Cowie Weddings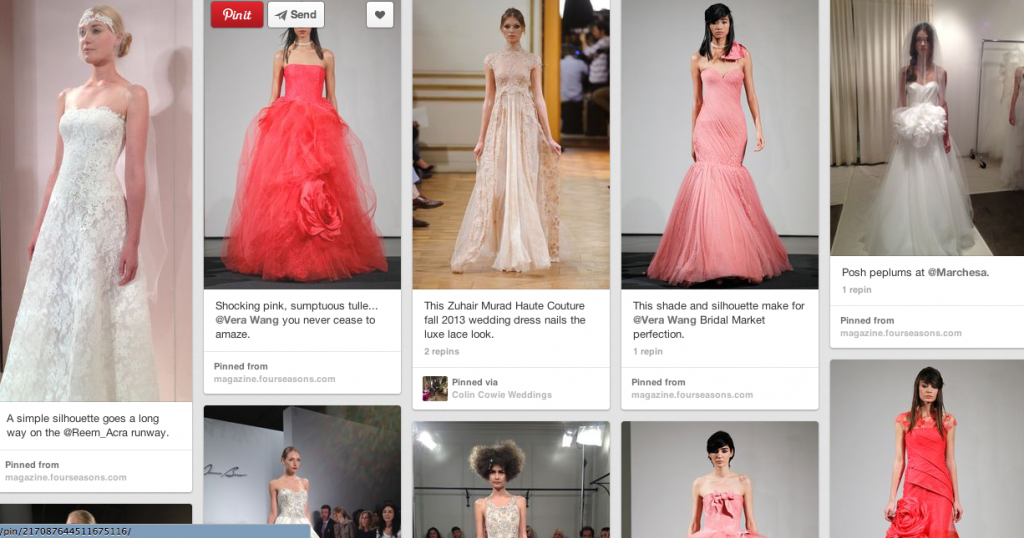 All the wedding dresses you could ever imagine - from Four Seasons Bridal on Pinterest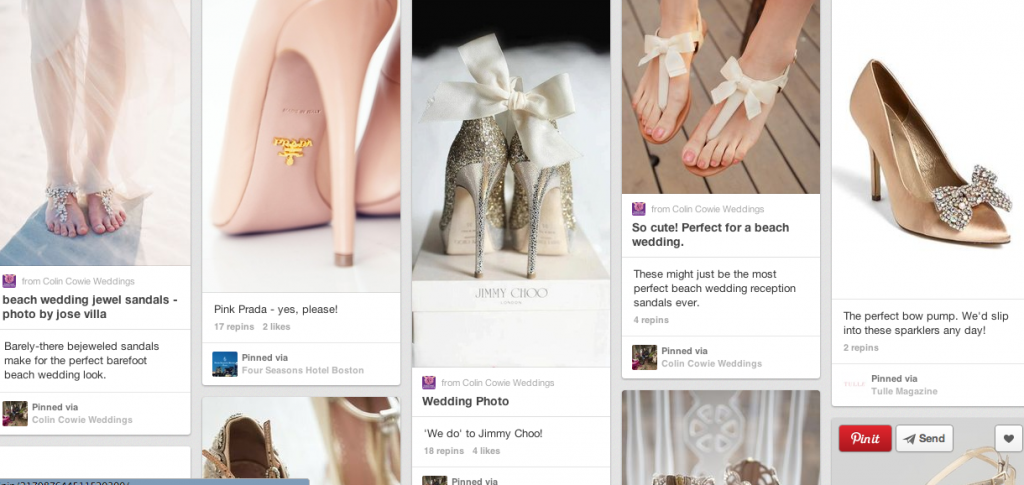 "I do to the shoe" by Four Seasons Bridal