How to Find the Right Tailor/Seamstress for Your Bridal Party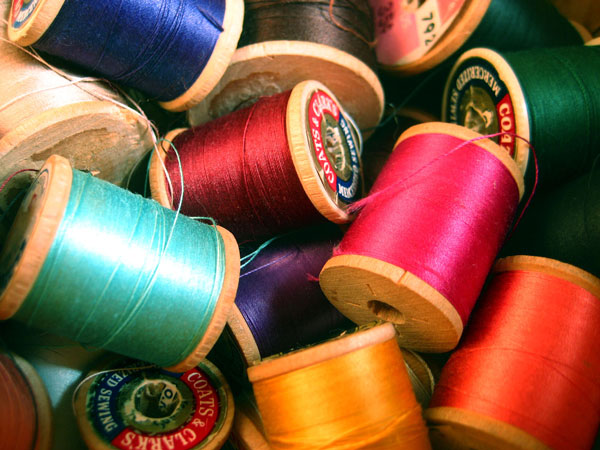 Image found on Kira's Crafty Life blog
I was blessed to have grown up my entire life with a grandfather who was a tailor. Even now at nearly 80 years-old, he is busy working on some garment of mine or a client and is highly skilled at what he does. He has altered all of my bridesmaid dresses, all of my clothes and has made several of my Halloween costumes.
But these days finding a good tailor/seamstress can be tricky, especially when there aren't many (some have even said this is a dying field) and the ones that are still in business may charge a pretty penny to have alterations done for you.
I am speaking mostly for the bridal party, it is usually customary that the bridal shop in which you are buying your wedding dress from makes the alterations, but your bridesmaids may have a choice as to where they want to bring their dresses altered before your wedding day.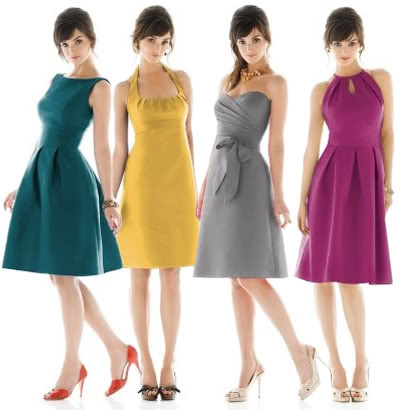 Find the right Alfred Sung Collection bridesmaid dresses for your girls for your wedding day
Here are a few ideas to keep in mind as a bridesmaid looking for a tailor/seamstress:
Ask around, particularly other bridesmaids you know may have brought their dress outside the bridal shop. Ask multiple people, because the last thing you want the day of your friend or family member's wedding is to be adjusting your dress for various reasons.
Once you find one, check their reviews and ratings. Make sure that the alterations you are asking for fit the price. Just from knowing stories my grandfather has told me over the years, other tailors or seamstresses can take advantage especially if they know you need this done for a wedding and depending on how long you wait to bring it to them, sometimes rather quickly.
Personable tailors/seamstresses are important, because you will want to feel comfortable telling them what you need done and in the off chance you aren't happy with what has been altered, you should feel comfortable telling them so rather than staying quiet and suffering on the day of the wedding you are in.
This happened to my friend – she ended having one of the servers at the banquet hall the day of the wedding pinning her up to keep her dress from falling after she spent a good amount of money on her seamstress.
High-end boutiques usually send clothes to be altered for their clients, ask where they send them and how much they usually cost. Ask to see work the tailor/seamstress has done before you commit to them.
Compare prices between tailors/seamstresses to get a good idea on a price. Prices do vary depending on what you are having done. Don't wait until the last minute to have your dress altered, try to give your tailor/seamstress enough time to make the proper alterations.
Attending a wedding soon? And you need a darling dress? Dessy has little black dresses!