The Best Wedding Day Hairstyles We've Seen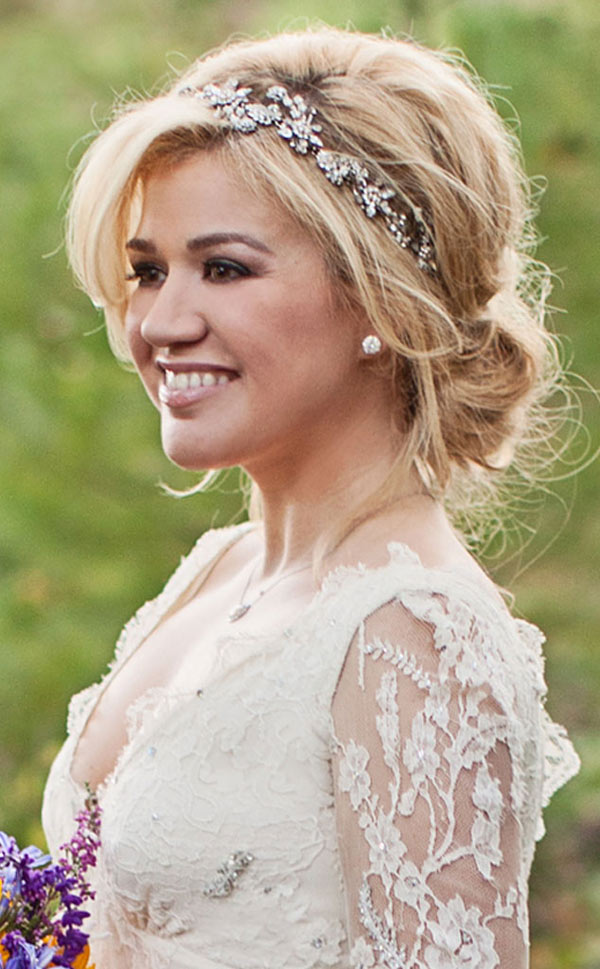 This year trends with wedding day hair styles have gravitated toward a very romantic bohemian look, where curls are plentiful, braids are back and buns are loose. Brides and their bridesmaids are on Pinterest looking for the best do for the big day. I will admit, when my friend got married, I went to Pinterest first to show the stylist what I wanted for my hair as a bridesmaid.
Here are some of the best wedding day hair styles we've seen: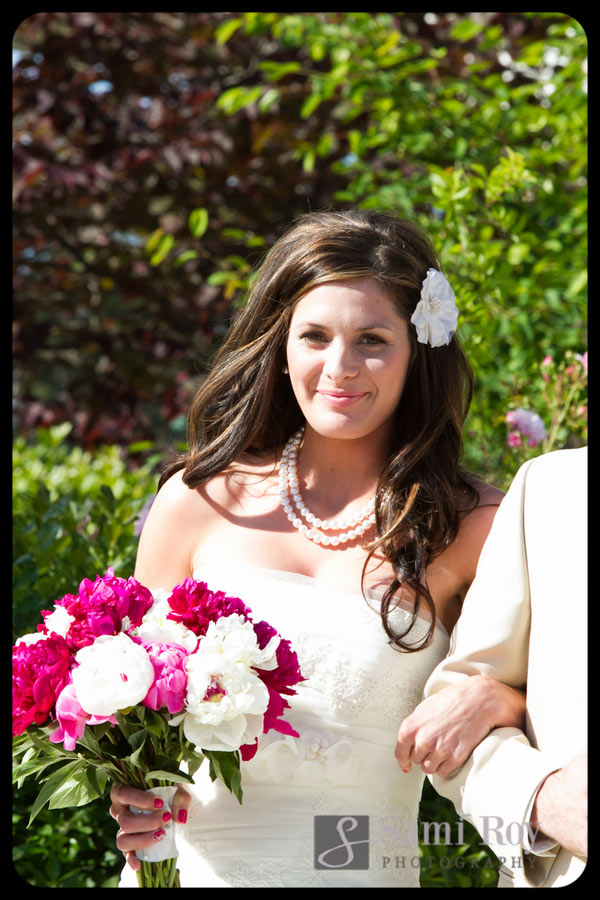 A simple hair piece like this one, is just the perfect touch for the bride choosing to go with her hair down with beautiful curls on your wedding day. Photo by Sami Roy Photography.

Curls, Curls, Curls

Whether it's the bride or her bridesmaids, curls are in full force. Brides and their bridesmaids are doing loose curls with their up-dos and half-updos. Some brides have done their hair completely down and curly.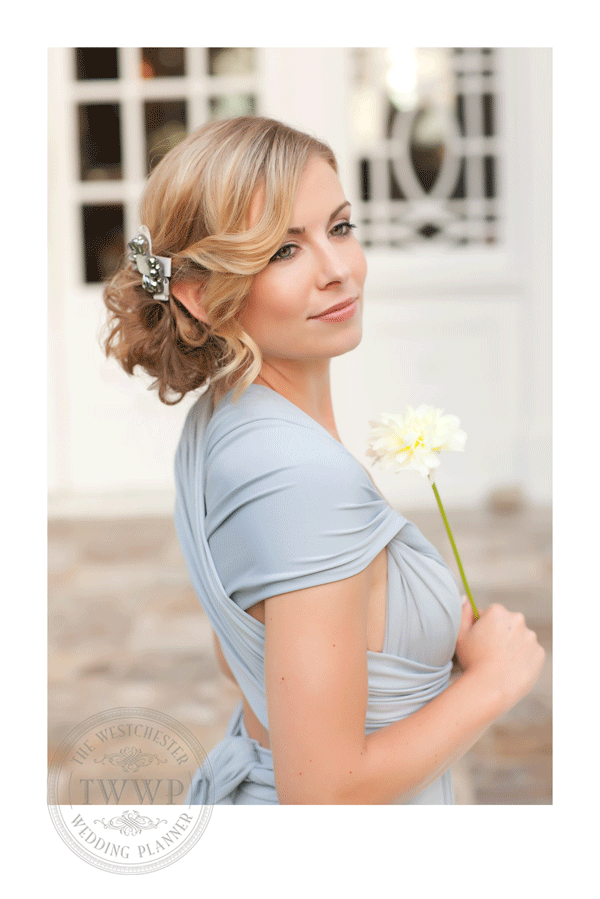 A perfect hairpiece and some curls are all it takes for the perfect updo to accent Dessy's Twist Wrap bridesmaid dress. Photo was provided by The Westchester Wedding Planner magazine.

Braids are Back

A lot of brides and bridesmaids have in some way embraced braids in their wedding day hair styles. Braids are seen a lot on the side of the updo or wrapped around a high bun. Braids are definitely a popular part of the wedding day hair style.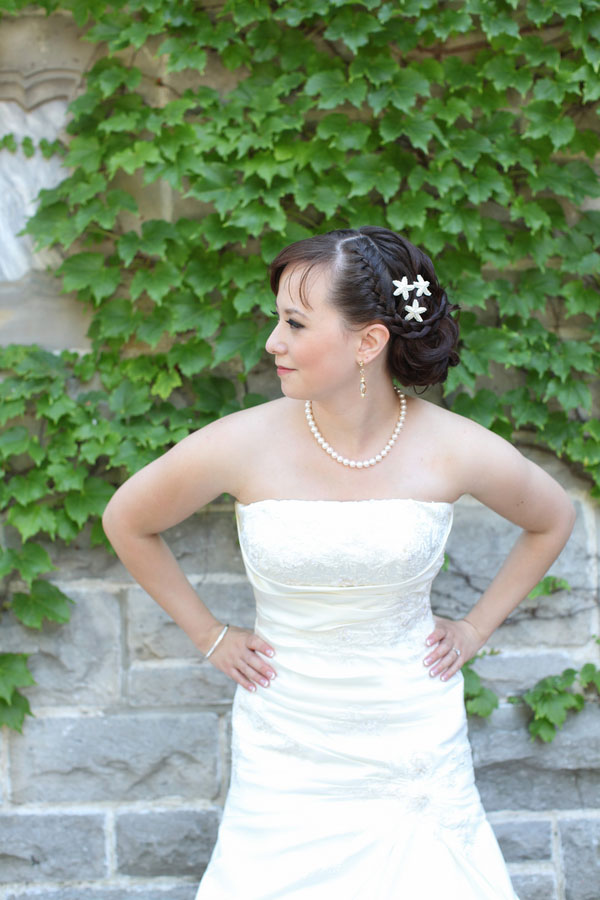 I thought this was the perfect way to showcase how braids are so in for brides and their bridesmaids. This bride looks stunning with her braid positioned elegantly to the side for her updo. Photo by Lisa Provencal Photography
Loose Buns
Many brides and bridesmaids are doing low asymmetrical buns with loose curls. Some are going for a more a classic vintage look with their buns. Brides are finishing off this style with a simple jeweled headpiece for the perfect finishing touch to the overall wedding day look.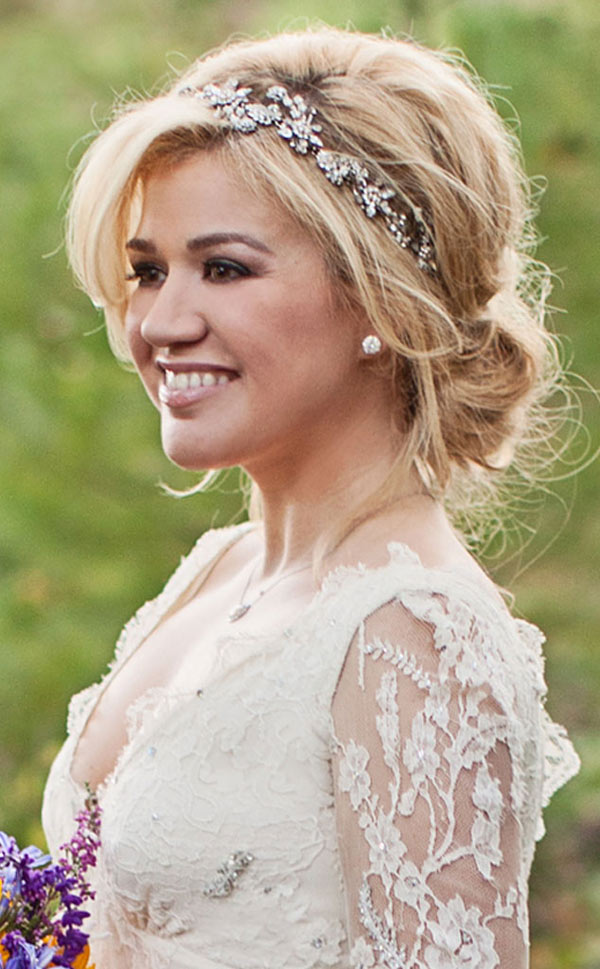 When singer-songwriter Kelly Clarkson got married on Oct. 20, E! News reported she chose to have her hair pulled up into a "romantic updo with a slightly undone feel." Image featured on E! News and taken by Koby and Tarilyn Brown, Archetype Studio Inc.
Letting it all Down or to the Side
I've seen a lot of brides leave their hair completely down with a ton of curls with only a flower of headpiece. A lot of brides and their bridesmaids have done to the side styles for their wedding day that is both elegant is a great wedding day style.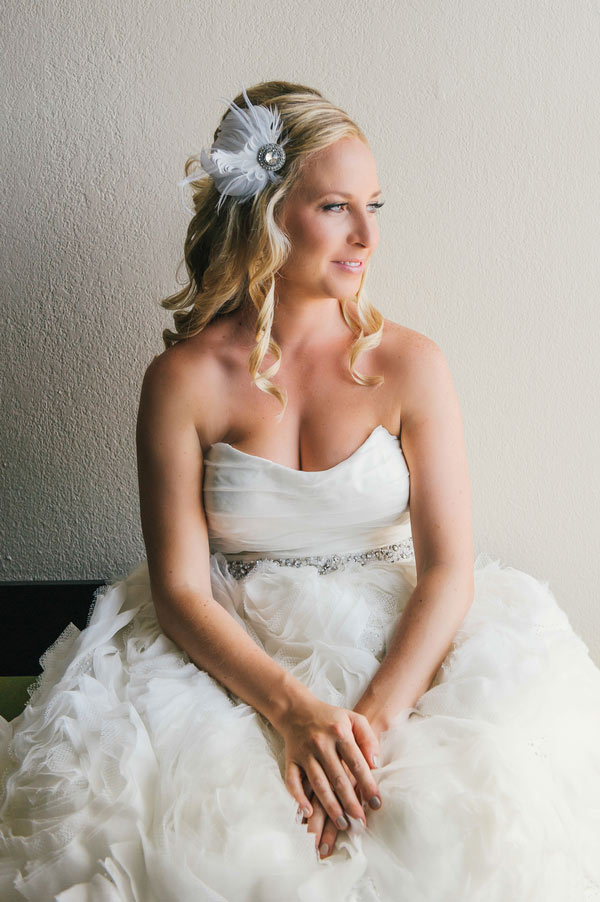 I loved this bride's hair style, she had the curls and a vintage looking hairpiece that matched perfectly with her gown. Photo was taken by Riverland Studios.