Accessories for a Destination Wedding
So you've decided to do the romantic thing and get married on a beach. The blue sky up above, the palms gently waving, the sand between your toes.
Sounds like heaven.
Just remember that getting married on a beach requires a different 'look' and style from getting married in church, or at a fancy venue with a traditional aisle to walk down.
It's likely to be hot, you may be in the sun for some while, it could be breezy and there's no air conditioning outside.
We've written about choosing a destination wedding dress before but what about your accessories? What should you wear in your hair? On your feet? What about jewellery? What will look good and what would be out of place.
Here's a few ideas for perfectly accessorising your beach wedding with style. Add a little sparkle to your feet as you walk on the sand ...

Whilst we love high heels, stilettos on the beach don't work for obvious reasons. Far better to pop your perfectly manicured toes into a pretty pair of flip flops.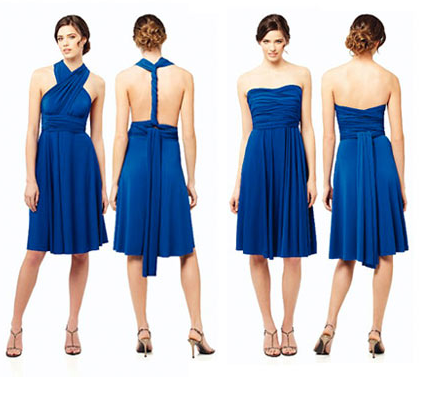 The dress your maids will wear again and again - the Dessy Twist Dress
Okay, so it's not strictly an accessory but Dessy's Twist Dress is a classic for destination weddings. Why? Well it's made from the softest top quality jersey so it packs beautifully and just needs a shake out on arrival to look fabulous. It can be worn in a number of different ways and comes in over 30 different colours.
A half up-do with a fresh flower - ideal for getting married by the sea
A beach wedding isn't the place to have your hair in a formal updo. It will just look out of place and too 'done'. Far better to wear your hair loose or in a pretty half up-do. Forget the veil too. Instead go for local blooms woven into your style or a rhinestone clip or two. Discuss with your hairdresser before you go how you're going to style your hair, have a try out and take some pictures. Then the stylist at your destination can copy the look you want. Shade your face from the sun the old fashioned way ...
One thing your destination wedding might be is HOT! Take the shade with you by protecting your face and shoulders with a pretty parasol. Why not give one to each of your maids too?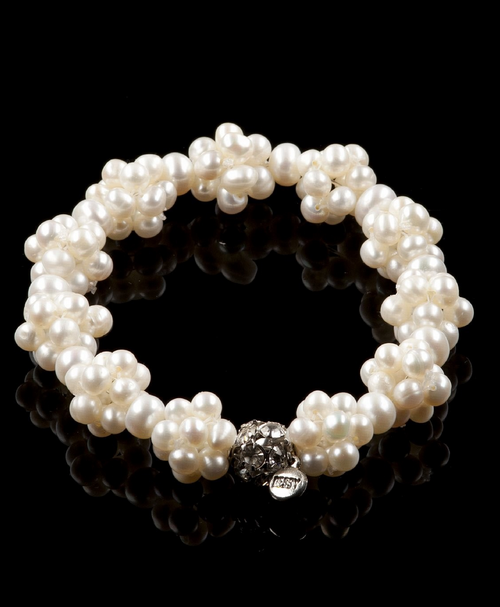 A perfect gift for young bridesmaids ...
Pearls are perfect jewellery for a beach wedding and this pearl cluster bracelet by Dessy adds a shimmer to an outfit - it would also make a perfect bridesmaid present and flowergirls would love these too!
Photo credits: Hair image via Pinterest, featured image by Lori Palladino photography