The Best Bridesmaid and Groomsmen Photos We've Seen
We had to share some of the best bridesmaid and groomsmen photos we've seen from real weddings that were anything but traditional. These photos brought life to the each wedding party and created what looked like some really fun memorable moments for the couple.
Here are some the best photos: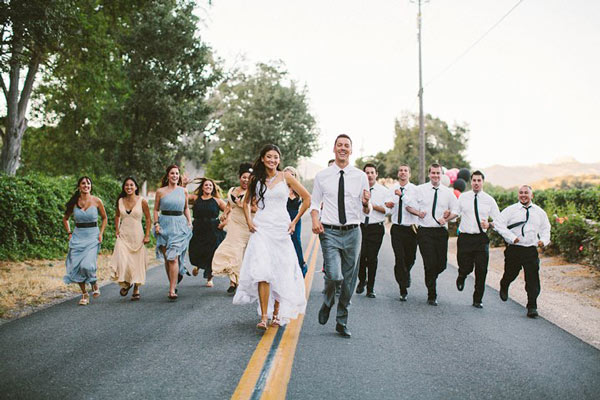 Who says you can't take a little run on your wedding day? Looks like this bridal party are trying to keep up with the lucky couple. Some of the girls in this bridal party are wearing After Six bridesmaid dresses. Photo featured on Shop Joielle Blog and taken by Beth Armsheimer Photography.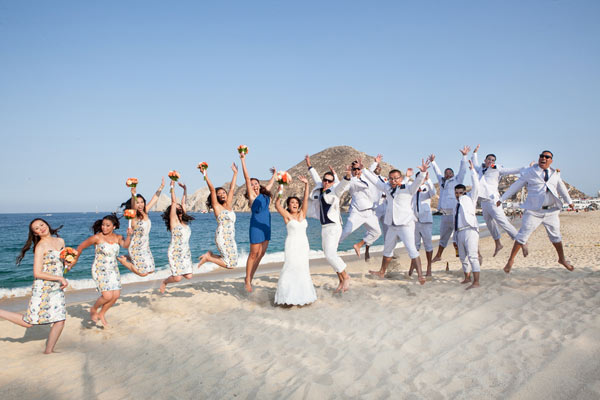 Planning a destination wedding and looking for fun ways to capture how much fun you had at your island destination? Well this one is definitely it. Photo by Barbara Jacqueline Photography
There is something so fun about having your bridal party all jump up in the air that truly shows how much fun the bridal party had with the bride and groom. If fun is what you want for your photos, make sure to look for a location that really captures that and gives you enough space to really be creative.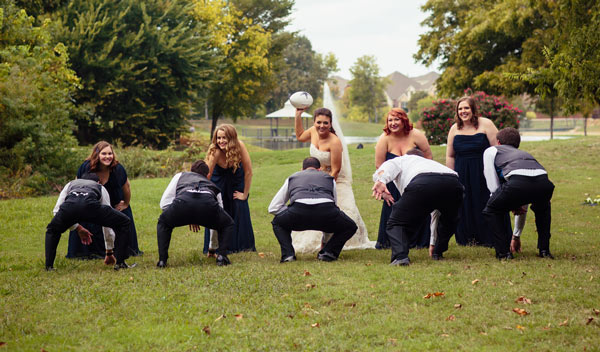 Who says you can't play football on your wedding day..in your gowns and tuxedos? This couple paid homage to their love for the Dallas Cowboys on their wedding day. Photo by Popography.org.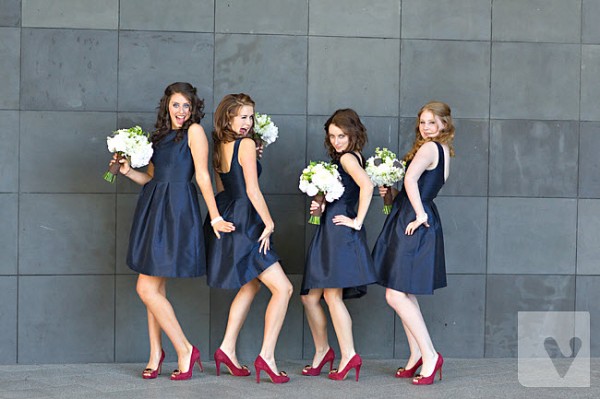 These real Dessy bridesmaids are striking a pose on the wedding day. The photo is featured on AislePerfect.com.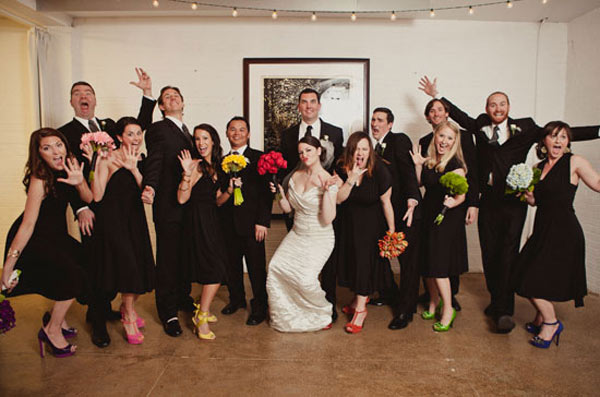 There are so many aspects of this picture we just loved! For starters each of the bridesmaids are wearing Dessy's Twist Wrap bridesmaid dresses, that can definitely be worn again too. They bring out the black perfectly by having each maid wear a different colored heel. If this doesn't scream fun with your bridal party, I don't know what does. Photo was featured on EverSwoon.com.
Speaking of fun shoes...have you browsed through the shoes and footwear by Dessy yet? Check it out!