Picking Out the Engagement Ring: Should He or Should You?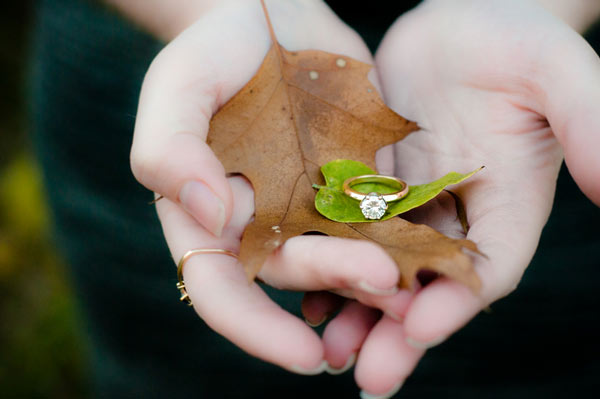 Let me start off by saying that for years I've always said. if I meet the love of my life, the ring can come out of Cracker Jack box as long as I get to marry the man of my dreams, but let's be real here....I want a real ring.

But that is not the point of this post ( I just had to share that little romantic side of me).

I recently had a discussion with a friend of mine about whether or not a guy should pick the ring out himself and ultimately surprise her with it, or whether you two should shop together showing him which ring you like.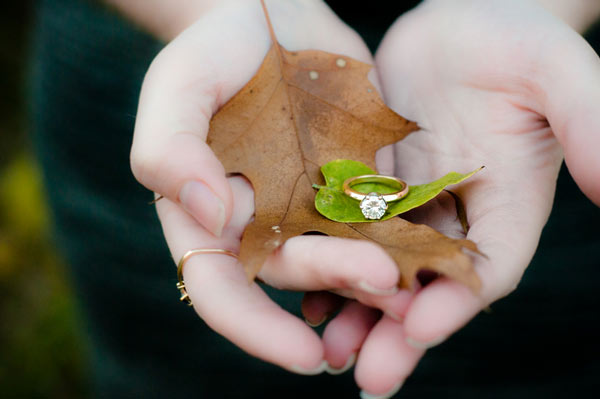 This ring is timeless in any season and just beautiful during the fall season! Photo by Natural Intuition Photography.

I personally think you should shop together and show him which ring you like. I am not saying men are totally clueless and I am sure if they pay attention they would probably know which one to pick out for you, but sadly there are men that just have no clue.

If you are girl who ultimately wants to be surprised, find other ways to show him what you like and don't like.

Pinterest I think, is the best way to do this, start pinning and leave your Pinterest board open on your computer, phone or tablet. Or casually mention to him which one you like whenever you see it.

Leave specific websites open other than your Pinterest so that he knows what you are like and don't like.

(I caution however, that this is all after you two have talked marriage, weddings and all that fun stuff is a strong possibility.. you don't want to scare him away..)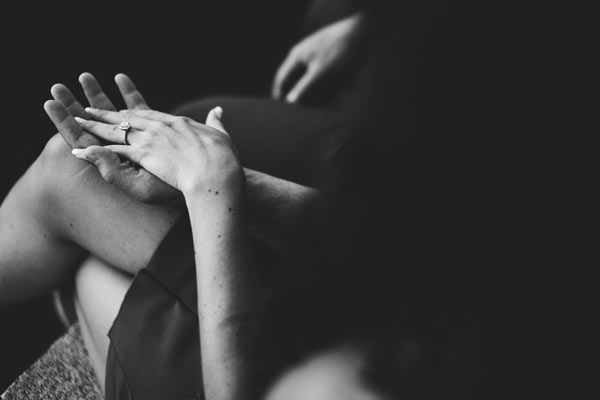 Major kudos to the man who picked out this ring for his fiance, beautiful. Photo by Amara Photo.

If you also want to be surprised, tell your friends about it, and have them go with him to get it.

Let me just say however, just because you go with him to shop for a ring doesn't spoil the surprise of when he will pop the question, it simply makes it easier for the poor guy who just doesn't have a clue. Because you don't actually know when he will do it, you just simply know he will.

Now, let me address something else, if you are a girl who doesn't have a clue about rings and what you like and don't like, the specific cut of diamond..etc. start doing your research. Look at other rings online, ask to see the rings of friends and family members to get an idea and research it.

I would even recommend going to jewelers on your own and asking the jeweler to explain engagement rings to you. This will help you answer the question when your boyfriend asks you about it, because he probably will.

If you are reading this with that special bling on your finger, check out all the dresses on Dessy.com and let the fun begin!