I loved my Dessy Twist Wrap dress ... Teenage bridesmaid Lily tells us why ...
Last Saturday I went to a wedding and both the bridesmaids were wearing ... Dessy Twist Wrap Dresses.
And as you can see, they looked wonderful ...
Both had chosen colours that suited their complexions perfectly - a light canal blue and a dramatic aubergine.
As it was a chilly December day, they accessorised with snuggly Dessy pashminas in co-ordinating colours.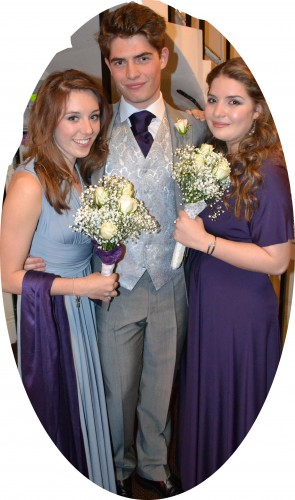 Brother Tristan looked very dapper in his matching Dessy cravat.
Afterwards I asked Lily if she'd wear her dress again.
"Oh definitely," she said. "I'm going to South African on holiday after Christmas and this is going to be in my luggage for sure. It'll look so smart in the evening - I'm going to wear it over and over."
And over the course of the evening reception Lily wore her Dessy Twist Wrap dress in a number of different ways - enjoying all the different looks.
I'll be writing up this wedding in full in the next week or so, with the full complement of images for you to enjoy.
In the meantime, here's another real Dessy wedding, with photographs by Kevin Smith Wedding Photography. The bride chose flowergirl style FL4032 for her young attendant whilst the maid of honour wore a co-ordinating Dessy style, also in Tangerine orange.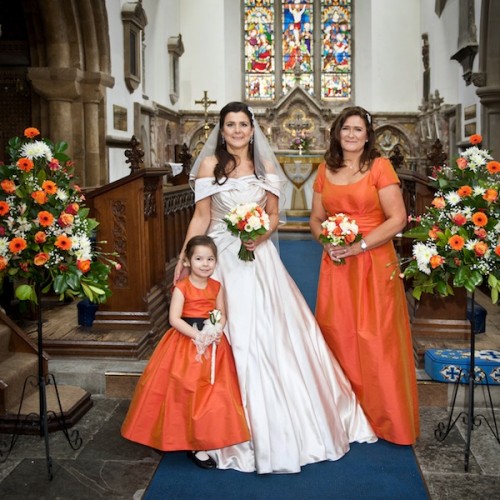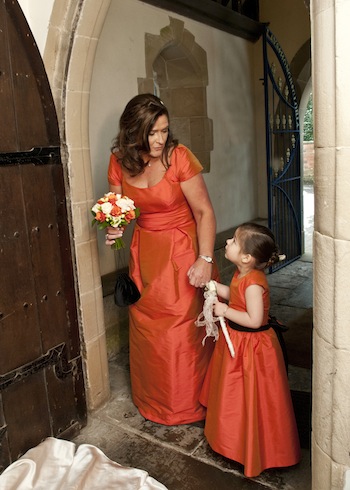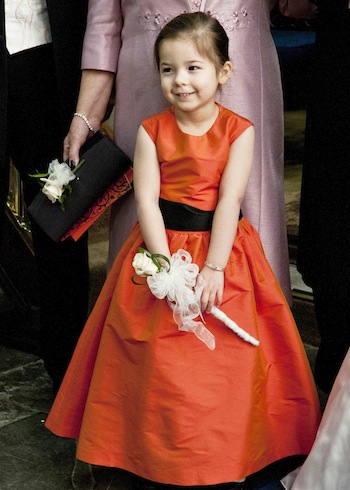 Photo credits: Tangerine real wedding by Kevin Smith Wedding Photography