A Summer/Destination Wedding with Pantone Turquoise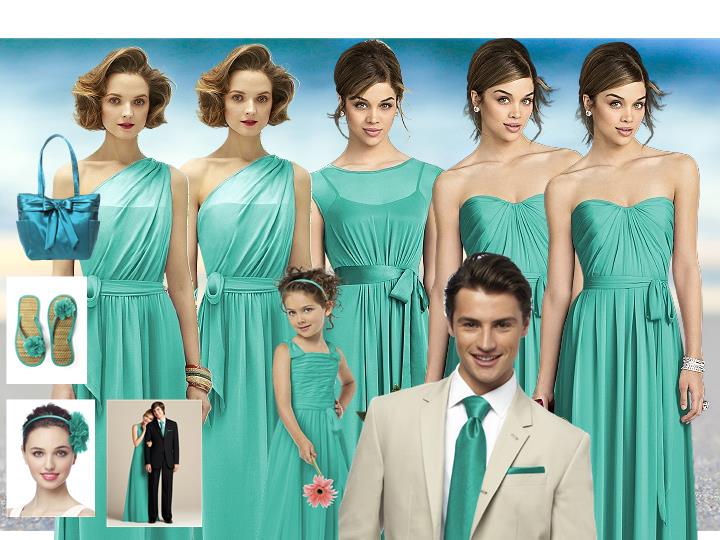 When seeing Pantone Turquoise, you can't help but think summer or destination wedding. This color has such a lightness to it that can be truly appreciated during the warmer months of the year.
What is great about Pantone Turquoise is that it can easily be paired with light pinks and other pastels or neutral colors like Pantone Cameo and still maintain its beauty during the warmer months.
The Pantone Turquoise is a perfect color to pair with any of the Men's Wear available on Dessy.com. So whether you are looking to Classic Summer Suit or a classic tuxedo, this is the color!