How to Pick Out Your Wedding Rings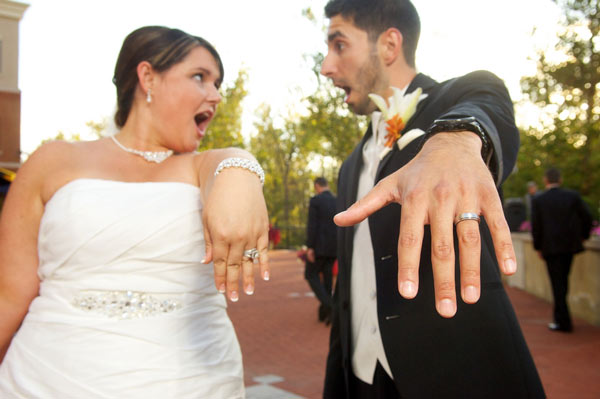 Just think as a couple you could have moments like these on your wedding day! Photo by Kellogg Photography.
You and your fiance are engaged and wedding plans are in motion and one very important part of the plans still needs to be figured out - picking out your wedding rings. Where do you begin?
Like anything else for your wedding plans, begin simply by doing research about what you want, how much you are willing to spend and whether it is within the means of your budget. Most couples will purchase their wedding bands from the same jeweler that created the engagement ring, but that may not always be the case.
Begin the search for wedding rings a few months or more before the wedding. Consider your budget as well, look for rings within your budget and shop around before you decide to purchase.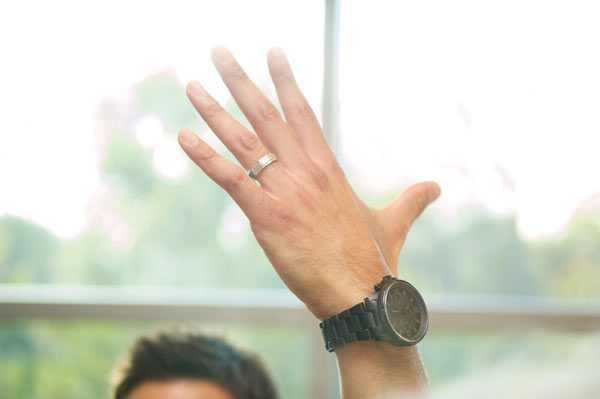 To all the men out there - show off your wedding rings! Photo by Kellogg Photography.
After some research, revisit your budget and consider whether you want to maintain the budget for the wedding rings or adjust it according to what you have found out there.
Shop together for your wedding rings, this is something that really should be done together as a couple and make sure it is a fun experience!
You may want to pick a wedding band that mirrors the engagement ring, so you will want to choose the same metals, diamonds and/or gemstones. You will not want a wedding band that overpowers your engagement ring, though.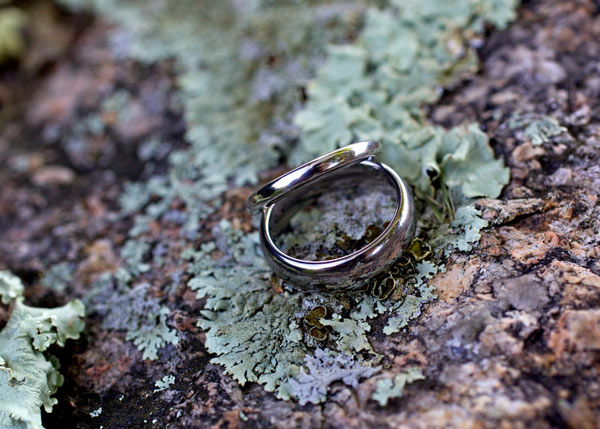 If traditional and classic is what you look for, weddings like these are just the right fit! Photo by Wayne Chinnock Photography.
The wedding ring doesn't necessarily have to match the engagement ring, they can however have some similarities.
You don't need to match your husband's wedding ring, let him choose one that best suits his look and style and is comfortable for him. After all, both of you will be wearing these rings for the rest of your life.
You will want to choose a ring that is comfortable around your finger, not one that is too big, too small or overpowering in any way.
Choose a metal that you prefer. There isn't a right or wrong type of metal. Remember this is a ring you have to like, it isn't about keeping up with any current trends, it should be a ring that is classic, but yet speaks to who you are.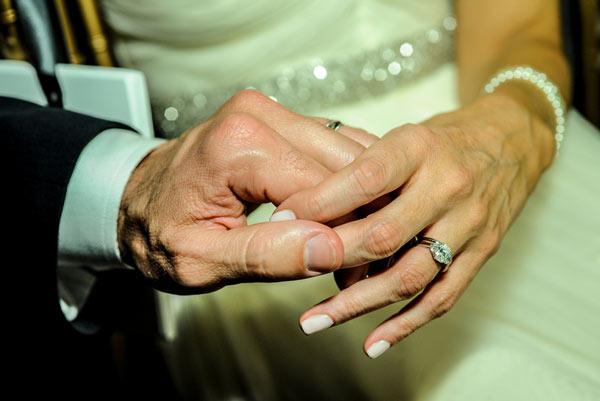 Memorable moments like these are once in a lifetime, make sure to pick rings that are as perfect a fit as you two are! Photo by Lash to Lens.
Again, remember to have fun with this experience because like so many other parts of your wedding planning, this experience only happens once, enjoy it!
If you are looking for a great piece of jewelry that will beautifully accent your wedding ring and your dress (of course!) check out our Art Deco Chandelier Earrings!