Should You Include 'And Guest' On Your Wedding Invitation?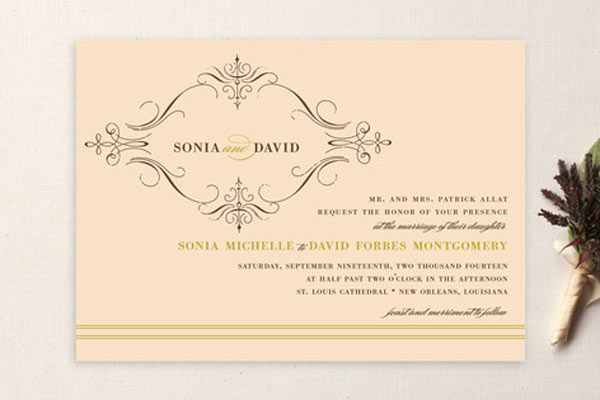 A classic yet modern way to announcing your wedding than with this French Vintage wedding Invitation by Minted.
You're making your wedding guest list and checking it twice and there are some on your list who are either single or possibly in relationships. Should you include "and guest" on the invitation?
You could, but you don't have to. If the person isn't married or in a serious relationship it is fine to send them a solo invitation. Now this is totally at the discretion of the couple and what size of wedding they are planning on having and more importantly what they can afford.
These days weddings can get super expensive and it is important to think of your wallet over what people might say or think about your choices for your wedding day.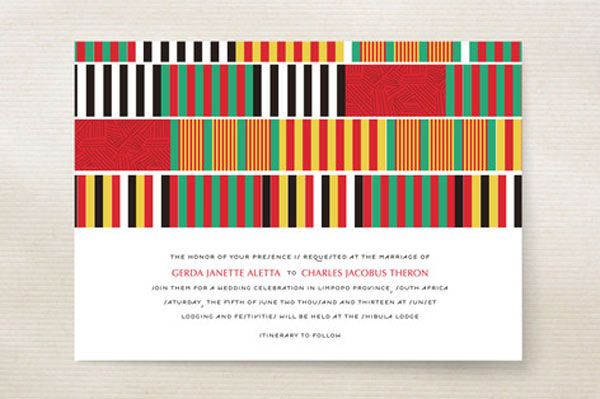 Like other Minted invitations, the Daishiki Wedding Invitation and other designs are printed on luxe paper and available with matching accessories.
Some couple either want a smaller wedding or just can't afford to invite everyone with guests. It is just the way it is. Be prepared that once the invitations go out to the people on your list, your solo invitees may feel slighted. If this is the case, kindly explain to them that you simply can't invite everyone with a guest and that it is nothing personal.
Many people will know immediately that if the invitation doesn't say "and guest" on it, they were invited solo. Be prepared that some people may take it upon themselves to RSVP for two people, again you would need to explain to them you simply can't accommodate everyone.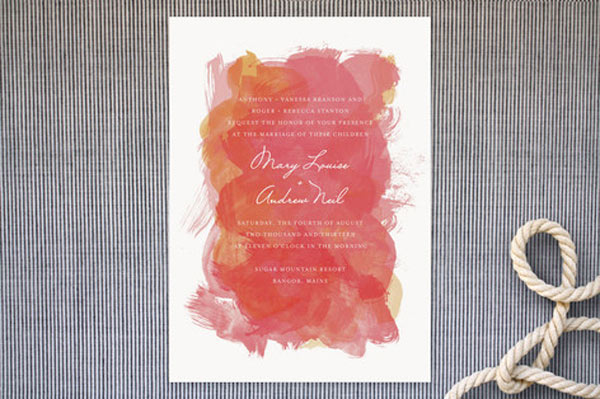 A great Spring or Summer invitation - Aquarelle by Minted.
Also be prepared that some people may not attend the wedding at all because you didn't include "and guest" on the invitation. Don't worry! These are minor headaches during the wedding planning process.
If your small wedding or large wedding has a lot of people with guests, it is okay to send some of your solo friends and family members invitations with "and guest" on the invitation.