Want to Take Dance Lessons for Your Wedding? What You Need to Know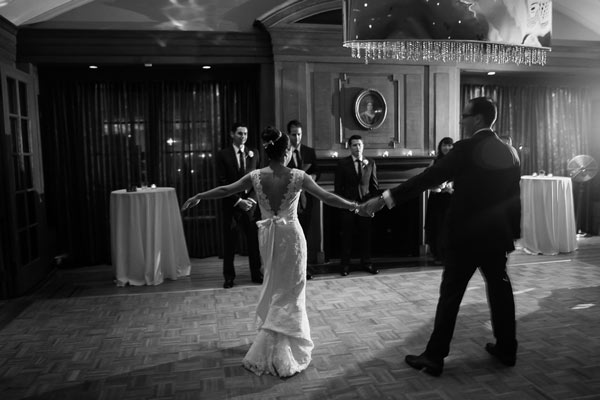 How romantic does this look? Don't you love this as much as we do? Photo by Paris Lenahan Photography
Your wedding dance and other dances will probably be one of the most memorable experiences you have during your wedding. Many couples these days are making these moments even more special by taking dance lessons before the wedding.
So what do you need to know before deciding to take dance lessons? Well, couples should decide how much time to devote to learning and how often they are willing to go to take the lessons. They should decide if they want to dance in a general situation or just focus on their wedding song.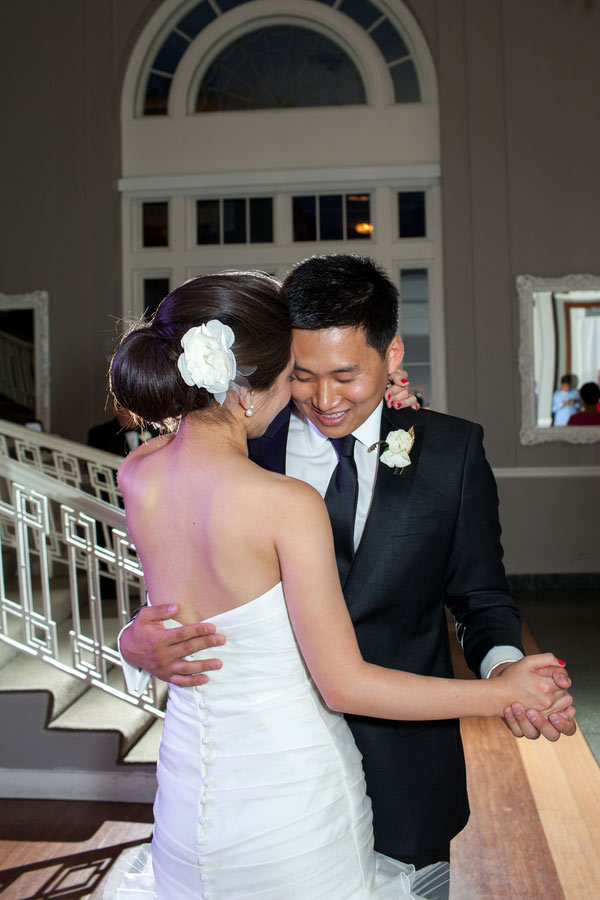 Have beautiful moments like these at your wedding reception when dancing at your wedding. Photo by Bernadette Pollard Photography.

Couples should decide if they want to learn choreography with their first dance. With weddings they should really consider their father-daughter dances and mother-son dances as well. Having the mother and fathers involved for just a lesson or two can both strengthen their posture and frame and get them to move more than they normally do.
When should you begin taking lessons? As soon as you can! You will want to take two things into consideration, your natural abilities and what your goals are as a couple.

Some couples just want to learn their wedding dance, while others want to learn general dances. Some couples want set choreography to their dance and some just want to learn to dance to whatever song they choose.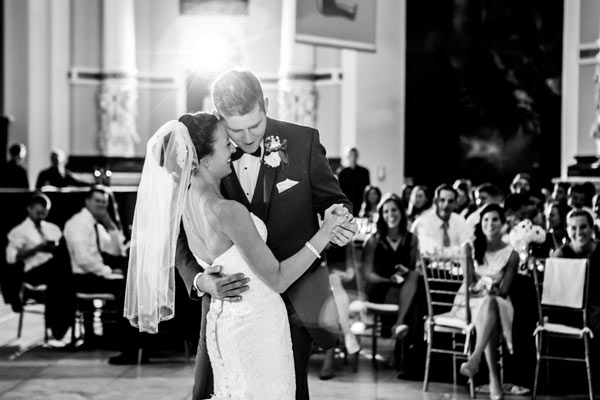 We love this one too! It is just a lovely moment between the bride and groom. Photo by Bartlett Pair Photography

The more intense your goals are, the more time you are going to need, but it does vary among each couple. Do a good evaluation, identify needs and set goals and get an idea of when you will be able to accomplish your dance goals.

So what do couples normally want to learn when taking lessons? Dances like the Waltz, Rumba and The Hustle are some popular dances. Others include Swing dancing, the Fox Trot along with the Cha Cha, Salsa and Merangue.

Salsa is always popular, Swing dancing has always been in a category all its own. The Cha Cha is constantly coming back in style. For choreographed wedding dances, slower Waltzes or Rumbas are generally taught.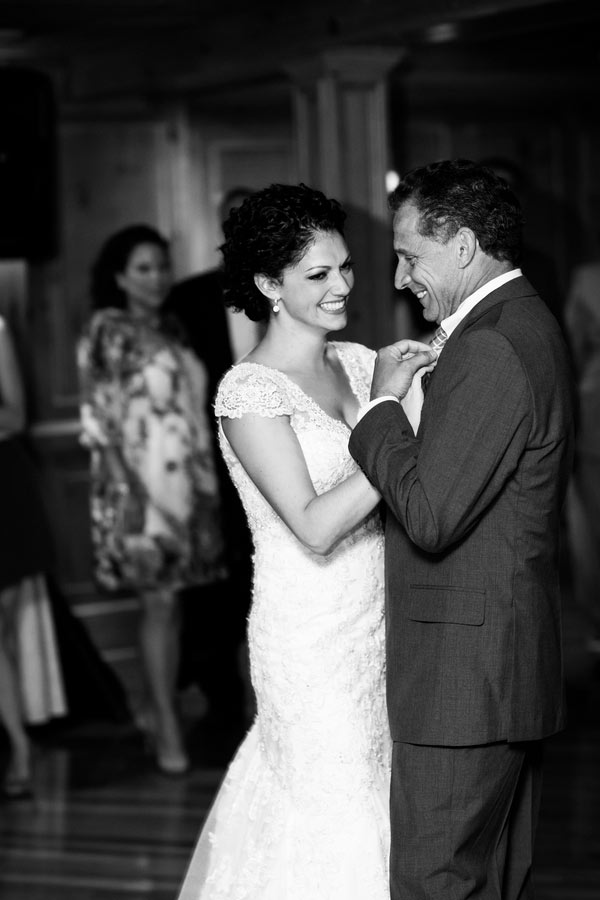 Having father-daughter moments like these, will make taking dance lessons involving the parents worth it! Photo by Wyman Studios.

The biggest challenge among couple learning to dance especially one that have never danced before the wedding is getting the bride and groom in the same place, especially close to the wedding. This is why you shouldn't plan to take lessons at the last minute.

The last month before the wedding can be the most stressful time, especially for the bride. Plan ahead. Also, if you have trouble finding the rhythm while dancing, it can present a challenge. Someone who can hear the rhythm and find the beat will have one less thing to think about when learning how to dance that is why it takes some people longer than others.

The man needs to learn the rhythm, the steps and learn how to lead, while the woman needs to relax and learn how to follow, often making the ladies part much harder.

It doesn't matter what song you choose either, a good teacher will able to adapt to whatever song you choose and apply the right movement to fit your needs.

Find the perfect shoes to dance in by Dessy! Take a look at all the variety of styles we have! You will never leave the dance floor!

Information for this blog post was provided by dance instructor Paul Scicchitano of Stamford, Conn.