Same-Sex Marriages Embraced Globally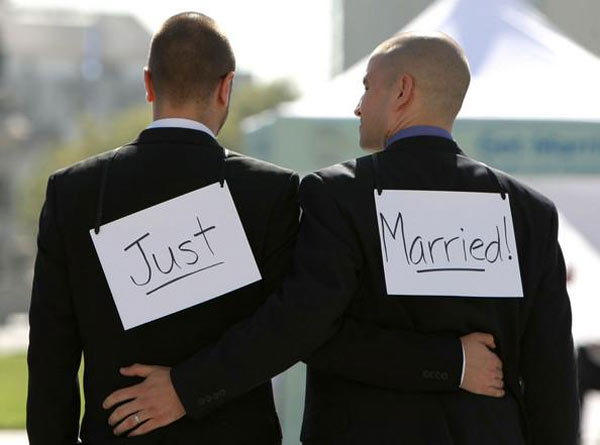 Four countries in South and Central America have legalized same-sex marriage with Argentina being the first in 2010, according to Purely Diamonds. Photo featured on Articcompass.blogspot.com.

Same-sex marriages continue to make headlines around the world, many countries including several states in the U.S. have embraced it, moving closer towards equality for all.

A recent blog post sent to us by Purely Diamonds, a family-run diamond jewelry design studio based in London, England showed how same-sex marriages have been embraced around the world.

According to the blog post, 10 European countries have embraced same-sex marriages and 11 European countries have accepted sames-sex unions.

While same-sex unions may not be entirely legal in some European countries, there are 22 out of 51 countries that have recognized it, according to the blog post.

The Netherlands were ahead of the curve in 2001, when they were the first to legalize same-sex marriages, while Asia has refused to embrace same-sex marriage.

In the U.S., Massachusetts was the first state to legalize same-sex marriage in 2004. California legalized gay marriage in 2008, only to ban it the same year after the introduction of Proposition 8 before legalizing it again 2010, according to the blog post. As of 2013, there are 17 states in the U.S. that have legalized same-sex marriage.

Just this week, gay couples continue to fight for their rights. On Jan. 21, six gay couples file a lawsuit to overturn Florida's same-sex marriage ban, according to NBCNews.com.

There are five states in the U.S. that recognize civil unions for gay couples, not including the states that have replaced civil unions with same-sex marriages.

South Africa is the only African country to have embraced same-sex unions while some countries have actually imposed the death penalty if same-sex couples are caught, according to the blog post.

Countries like the Sedan and Sierra Leone have legalized sexual activity between two women but have outlawed same-sex relationships between two men.

Canada was the first non-European country in 2005 to legalize same-sex marriage. Same-sex marriages are legally performed in Mexico City and in the state of Quintana Roo, according to the blog post.

In October, New Zealand legalized same-sex marriages. In Australia, there are three territories where same-sex unions are allowed. Australia's first gay marriage took place on Dec. 7 in the national capital of Canberra.

Some judges in Colombia has allowed same-sex marriages while some have not, the law in Colombia remains ambiguous, according to the blog post.

A new constitution in 2008 made Ecuador the first country in South America where same-sex civil unions are legally recognized and share the same rights as married heterosexual couples.

Are you looking for a tuxedo for a wedding you are attending or a part of? Check out the classic tuxedos Dessy!