Our Favorite Flower Girl Dresses from Dessy
The flower girl in the wedding plays an integral part in the ceremony. She has the important job of coming down the aisle just before the maid of honor, scattering the aisle with flower petals. So she should be wearing only the best, and what better dress than a Dessy flower girl dress?
Here are a few of our favorites:
The flower girl duties should not be taken for granted, in some weddings you could see two little girls between the ages of three and eight in this active role.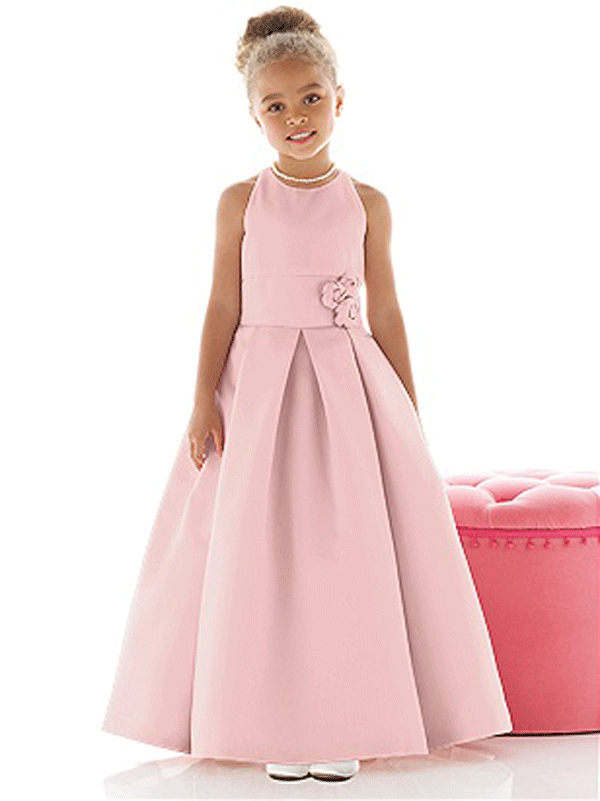 Pretty in pink! Or any other color you choose for this particular flower girl dress. This Flower Girl Dress FL4022 has a halter neck sleeveless matte satin dress with a full back and wide waistband.
Want to know of alternative ways to include your flower girl in pre-wedding festivities? Host a bridesmaid brunch, have the flower girl come to the bridal shower. Meeting the older bridesmaids will make going down the aisle a lot of easier for her.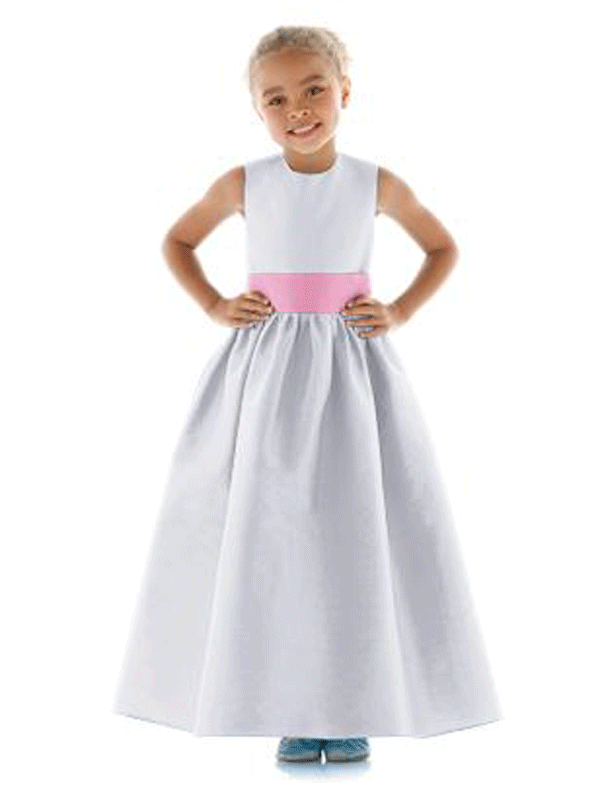 This Flower Girl Dress FL 4025 is a jeweled neckline is a dupioni dress with matching and contrasting sash at the natural waist.
Make sure to communicate the role of the flower girl to her, she needs to know its an easy process and that yes, all eyes will be on her but there isn't any need to be afraid. You could have more than one flower girls and have a buddy system to make it easier for the each of the flower girls.
Are you looking for the perfect shoe for your flower girl? Take a look at the Flower Girl Shoes, a satin ballet flat that comes in three colors.