Proud of your waistline? Here are some frocks to show it off.
You may be naturally blessed with a slim waistline. Or maybe you've worked hard at it in the gym.
And maybe your bridesmaids have slender waists. If that's the case, then you need to show them off.
A slim waist is a key feature you can highlight by choosing the right dress - one that flatters your good points and disguises the not so good.
Here are a few dresses to be thinking about that do the job - show off your waist and draw the eye to your good bits - and away from the rest! (All dresses available from Dessy.)
A waisted peplum style is ideal if you're happy with your waistline but feel a bit heavier on the hips and thighs and want to hide them. Alfred Sung Style D635 in champagne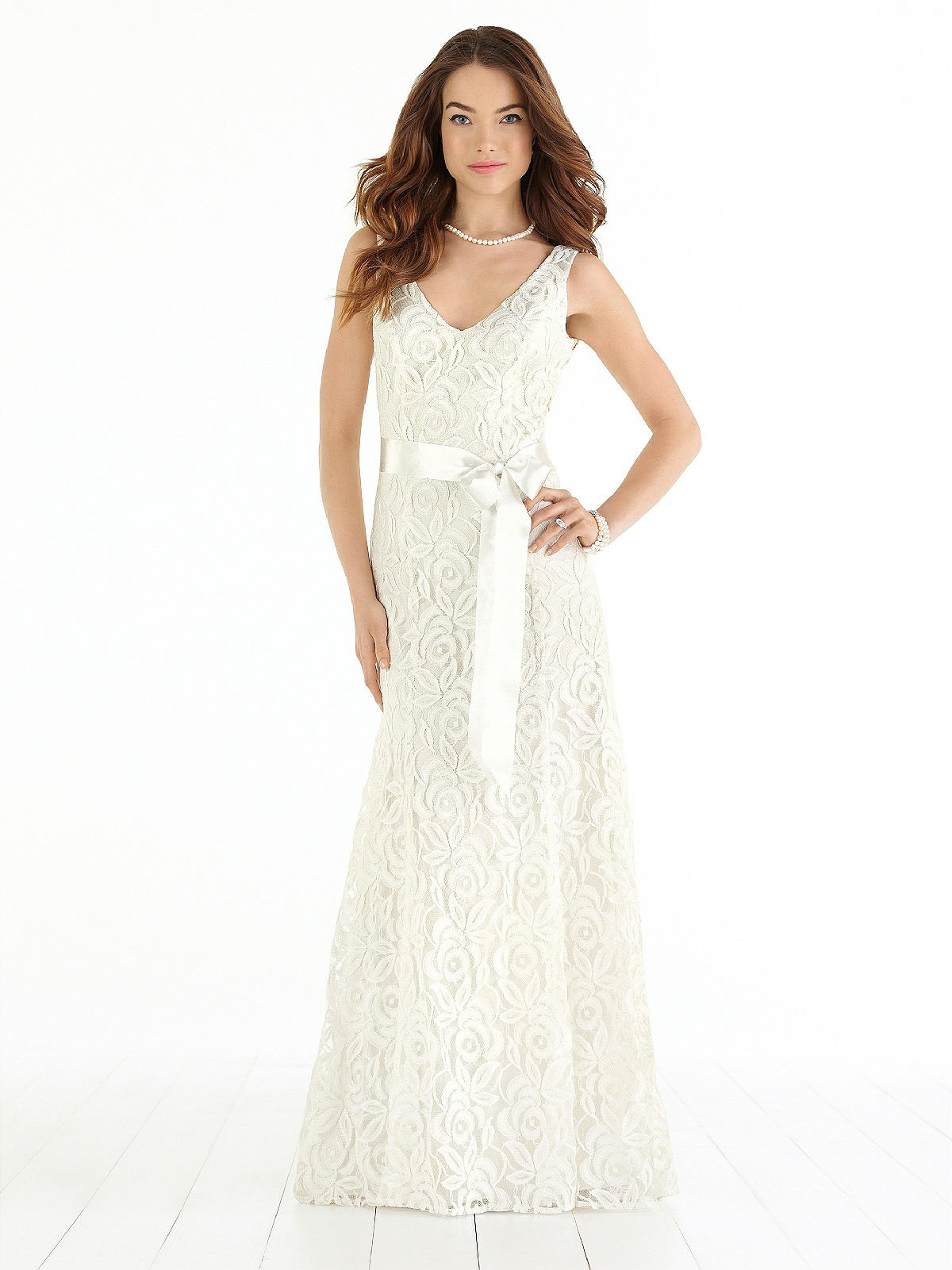 If you're a pear shape, this wedding dress by Dessy would be perfect. It shows off slim arms and waistline but flows out to hide your bottom and hips. Style 1018.
Scoop necklines work well for girls with a large bust who need support and the waist detail here draws the eye. Style 8100.
Proud of your pins and your waist but not so happy about your upper arms and bust? Then this dress could work well for you. Dessy Collection Style 6660 in suede rose.
Midnight blue is the new black. A dress for the girl who's happy with her calves, waist and bustline but a bit self-conscious about her hips and thighs. V necklines flatter and look fabulous with an updo too. Style 5855.
What part of your body are you happiest with? And what would you rather disguise? How have you chosen your frocks for your big day? Let us know - visit the Dessy Facebook page and join in with the discussion.