How to Choose a Maid of Honor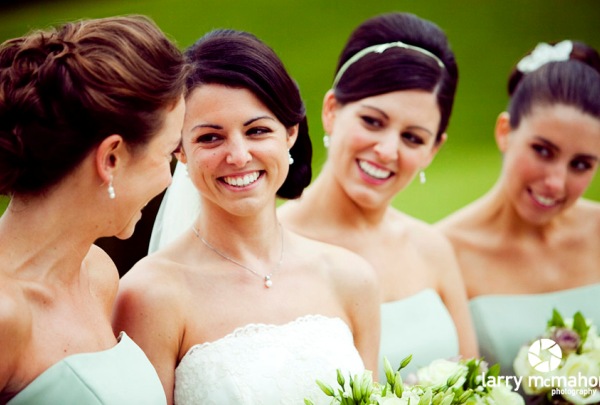 Dessy bridesmaids, photo by Larry McMahon Photography and featured on The Wedding Belles from the Bridal Lounge
If planning a wedding isn't filled with wonderful stress enough, now it's time to pick your maid of honor. But don't worry! It doesn't have to be as stressful as it sounds.
Most girls when planning a wedding usually have a general idea of who they want for their maid of honor as well as their bridal party. It is usually a sister, best friend or close family member. More recently, even men are standing up as the maid of honor for the bride.
Here are some things to think about before you make the decision of who will be your maid of honor:
Choose a maid of honor that you know well enough, and someone who will stand up to the task of all the little details in planning a wedding. Don't just choose someone who is great at helping plan weddings and events, but someone you can trust.
Choose someone who will genuinely be happy for you and be willing to stand by your side in all the wonderful moments of your wedding planning. Make sure the maid of honor is always punctual, that is very important.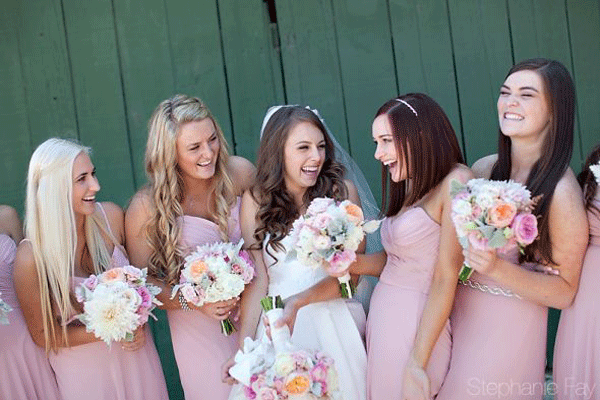 Dessy Bridesmaids, photo featured on the Wedding Bee
While this goes for everyone in your bridal party, you will want to make sure your maid of honor works well under stress and can stand up to the task. Knowing your maid of honor well enough to know what she is and isn't capable of will minimize any unnecessary drama.
While we all expect our bridal party to be with us at every turn during our wedding planning, make sure you evaluate your needs and desires for the wedding and the tasks you have planned for your maid of honor.
Know that your maid of honor's life doesn't revolve entirely around your wedding, if you notice that it is getting to be too much for her, cut her a break and understand she has other responsibilities and a life of her own outside of your wedding.
Also take into account that since your maid of honor will have the most tasks than the rest of your bridal party, make sure she can do it financially and emotionally and be prepared that she may decline the offer for these two exact reasons. Be prepared for anything and everything.
Are you in a bridal party this spring and need shoes? Check out the wedding shoes Dessy has for spring!