Bring Out the Mixed Matched Bridesmaid Dresses!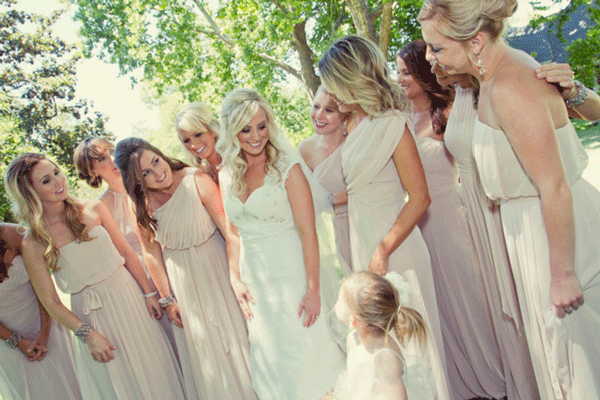 Mixed Matched Dessy Bridesmaids, photo featured on Savvy Deets Bridal. Photo by Matthew James Photographers
Brides are stepping away from tradition when it comes to matching color and styles for the bridal party these days. It is no longer necessary to have just one color and style. While traditional matching bridesmaids and groomsmen are still a beautiful sight, brides are making a bold statement to make their wedding even more memorable.
For their bridal parties, brides are mixing color palettes – from subtle changes in hues to adventurous pairings. You can have fun with the color and style choices you make for the bridal party.
When you aren't matching styles, you are making it possible for each of your bridesmaids to wear a dress that best suits their body type. This gives the bridal party an overall unique look.
The best example of this is the Twist Wrap bridesmaid dress. The dress is versatile and literally fits every body type! Each of your girls can have a different look and the dress comes in a variety of colors that will certainly make your girls stand out at your wedding.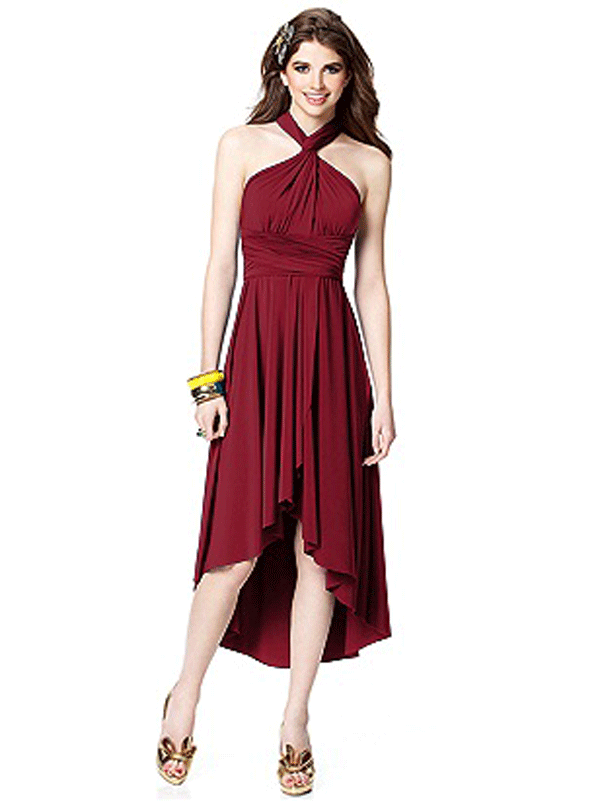 Dessy Twist Wrap Convertible Dress with Wrap Skirt
Mismatching colors can also play a part in other aspects of your wedding. For example, you can mismatch flowers, invitations, favor tags, table settings, and more. Mixing colors will certainly make a statement at your wedding.
If you are deciding not to match color and style, here are a few things to consider:
Have one color and center other colors around it for the bridesmaid dresses. You may also pick shades of the same base colors and mix it that way. Are you uncertain of colors, materials and textures? Check out the various swatches and trims available on Dessy!
There are many ways to mix and match your bridesmaid dresses. You can have the same dress in different lengths, different dresses by the same designer, different colors, lengths and textures; you can have the same dresses but different accessories and shoes. You can all have different dresses and different shoes. The options are endless!
If you are deciding to go the mismatching route, there are still ways to have a uniform look. You can match accessories, shoes, and jewelry. For example, the Faceted Resin Necklace with Rhinestone Accents by Dessy would make a great uniform piece for your bridesmaids that will tie the whole look together.