Ideas for a glittery wedding day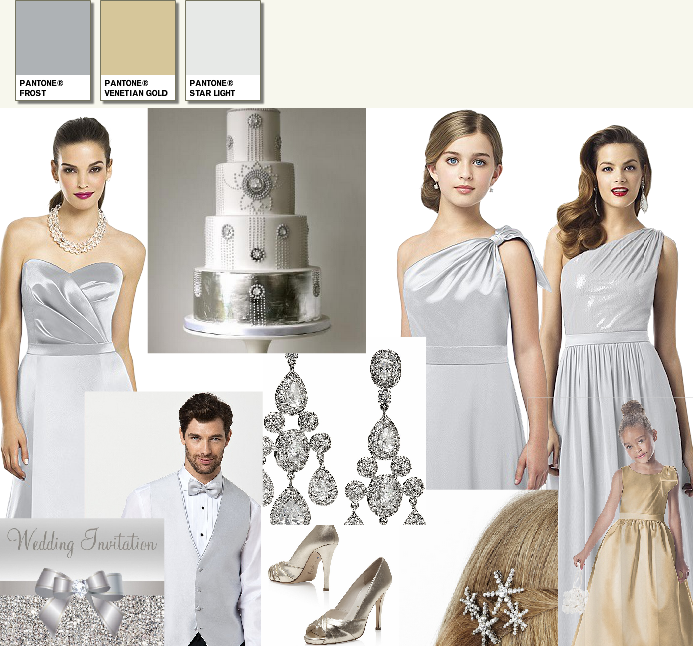 All that glitters is not gold.

True enough.

Silver and platinum glitter. Snow and ice sparkle. Diamanté blazes.

So you could have a glittery big day created from all sorts of inspiration.
Sparkly wedding invitations
Go all out on the bling front and set the scene with a diamanté encrusted wedding invitation by Zazzle (at £1.70 a card that's quite a bargain).
Twinkly feet
Set your feet a-twinkling (and those of your maids) with silver or gold metallic pumps. Why should you go for white satin - you're more likely to wear metallic pumps at a posh do in the future anyway. Silver and gold fabrics can really create a party atmosphere if you're having an evening wedding and it's an easy dress code to give to your guests as well. I'm thinking platinum or gold bow ties for the men. Maybe silver waistcoats. If your female friends want to wear a favourite little black dress then it's an easy step to accessorise with gold and silver jewellery.
Sit splendidly
Look for materials that shimmer and shine - and don't forget to dress up your tables too (maybe with metallic chair sashes).

The centrepiece of a wedding reception (apart from the bride and groom of course) is often the wedding cake and the cake shown above by Consumed By Cake would certainly catch the eye of your guests.

If you're thinking about gifts for your bridesmaids, then why not gift them a pair of cubic zirconium earrings or a bracelet to wear on your big day (and which they will want to wear afterwards as well).
What's the season?
I think this look would work best at a winter wedding in the evening. Or maybe a chic city wedding later on in the day. It's not a daytime look to be honest - you've plenty of other options for that.

Remember you can get married at anytime up to 6pm in the UK now so that certainly leaves you plenty of potential for organising a sparkly evening event.

Image credits: All items available from Dessy, except for wedding cake from Consumed By Cake, wedding invitation by Zazzle,