Wedding Nail Colors - Does It Have To Be Nude?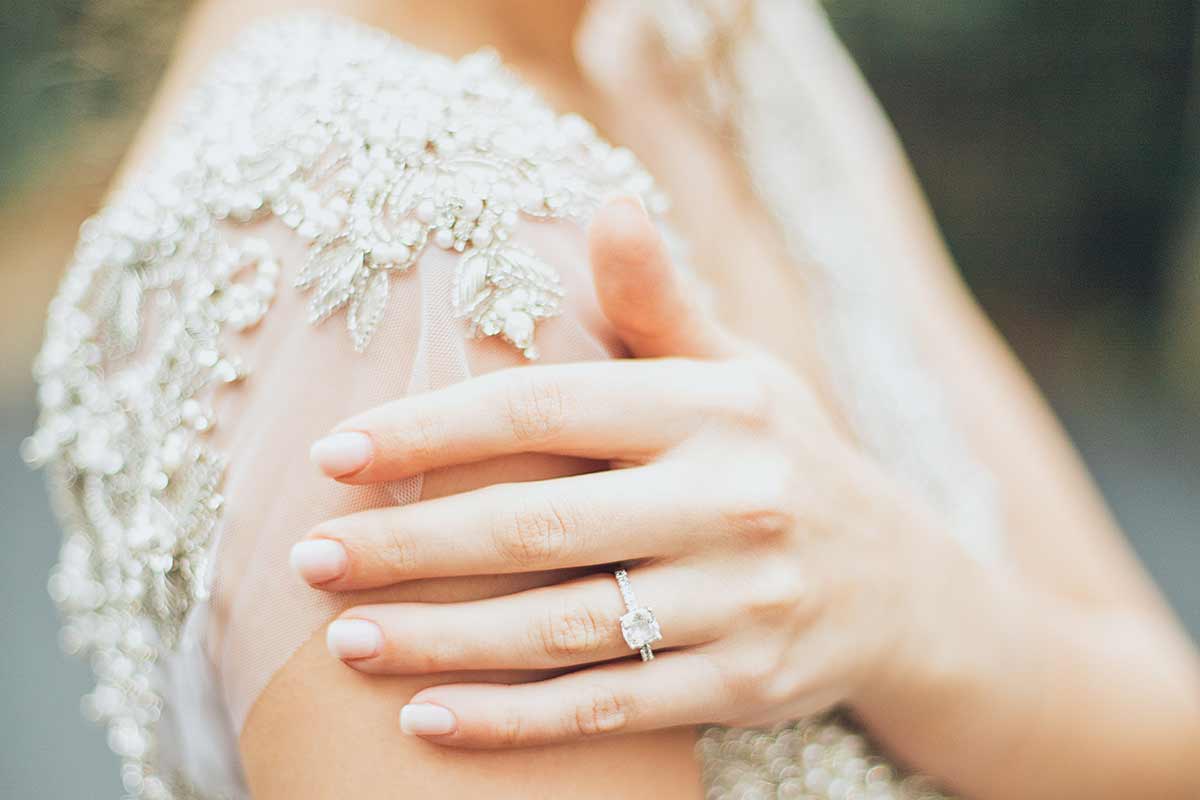 I'm sure you're planning to be groomed to perfection on your big day, right down to your fingertips.
After all, your hands are going to be on show all the time on your wedding day - showcasing your engagement ring, holding your wedding bouquet...
So as part of your beauty ritual you'll probably be spending some time in looking after your hands and nails - pulling on the Marigolds when you're doing housework, slathering on handcream and giving yourself regular manicures.
But what colors should brides choose for their nails? Should you be traditional and just go for nudes and pale pinks, or even a clear varnish?
Or do you want to strike a more dramatic note with brights (or dark) shades that are going to make a statement.
Think about the time of year you're marrying and the location
If you're having a destination wedding somewhere hot, then I think hot pinks and oranges would look fabulous - particularly in a tropical setting. But under cooler European skies and on a less than sunny days these shades might look a bit garish.
On the other hand, if you're having a winter wedding with an evening reception, then you could go all out for darker, jewel colored shades.
To get an expert opinion, I asked Thea Green, founder of Nails Inc, for her thoughts on brides and wedding nail varnishes.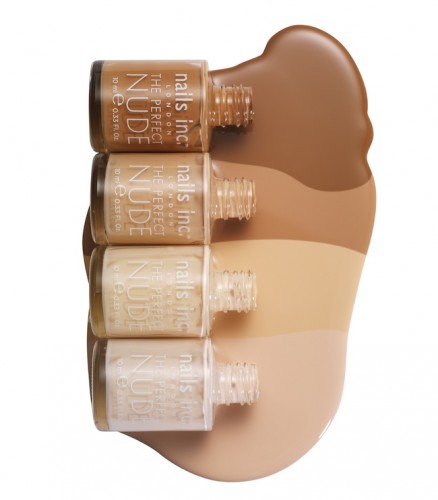 Nudes are nice ... but there are other options for brides depending on the time of year and where you're marrying ...
What colors are on trend right now?
"Nude is big for Spring/Summer 2014 nails. It's a great look for brides. Nails Inc offer four shades and they flatter every skin tone to create the look of flawless nails. The formulation has been carefully developed to conceal imperfections and strengthen the nail whilst also letting the nail breathe. It's a great solution for perfect, healthy looking nails."
And what finishes are popular?
"Gel Effect polishes are very on trend. Formulated with plasticizer technology, they add a high shine, plumped look to your nails with no need for UV."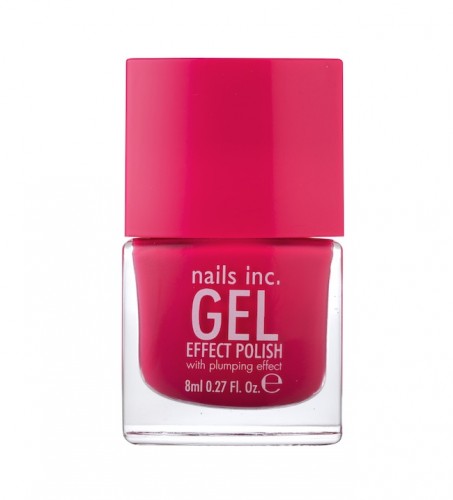 Do you think brides should avoid any particular color?
"Not really. It's their day so brides should feel free to express themselves."
Does it have to be nudes and pinks for bridal manicures - what else?
"Designers from Burberry, Christopher Kane and Jonathan Saunders all featured nods to the pastel and fondant palette in their collections. We've included six limited edition shades in our new collection inspired by the catwalk collections that are a great alternative to the nude nail."
So there you have it. I'd also say that you need to consider your style of wedding dress. If it's vintage and traditional with lace, then I'd say a nude or natural look veil would probably look best. On the other hand, if you're gone for all out glamour with a fishtail wedding gown then why not rock some serious nail art.