Destination Wedding Ready Shoes By Dessy!
Finding the right shoe for a destination wedding can be difficult whether it is for the bride or her bridal party. What is it that you are looking for? Luckily, we have the right shoes to go with any dress and destination!
As we share a few shoes from our collection, there are some thoughts you will want to think about when picking out the right shoe for the wedding.
Make sure the shoes are comfortable! This may sound like a no-brainer, but you would be surprised how many people find a beautiful shoe (at expensive prices) and end up really paying for it in the end in cuts and sores. So before you pick out your shoe, make sure you are comfortable in them.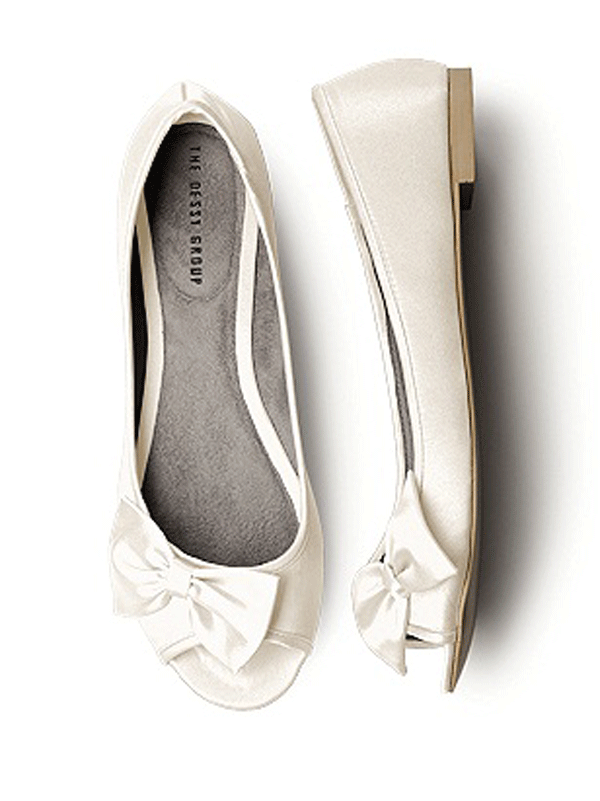 These Satin Peep Toe Bridal Flats are the perfect combination of formal and informal for the wedding!
When it comes to destination weddings, you can be a bit lax (if you want!) with the type of style you end up with. If this is a tropical destination wedding, you can choose to have flip-flops or gladiator styled shoes with your gowns or even barefoot! The men can opt to go casual here too, with flip flops or sneakers.
Aside from comfort, make sure you can actually walk in the shoes you have chosen for the wedding. If you are going with a pair of heels, make sure the height is right for you. Walk in them longer than just at the store or for a few minutes in your bedroom.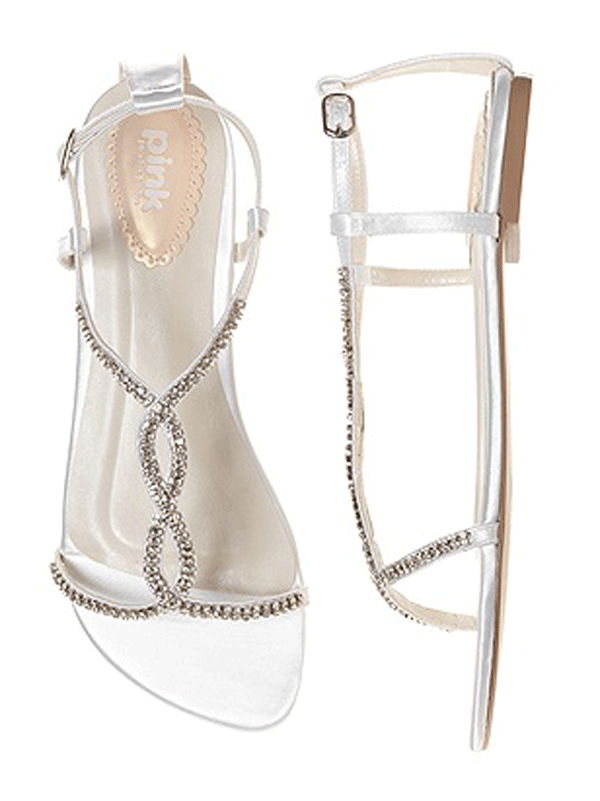 These Heaven Dyeable Crystal Bridal Sandal is perfect for the beach.You will also want to think about what style you are looking for, is it a heel or flat you want? Is it peep-toe or closed toe that catches your eye? Do you want a little sparkle? These are just some thoughts you will want to consider for your wedding shoe.

There really isn't an ideal shoe for brides, it really depends on what you prefer for your wedding!

Happy shoe hunting! And if you are looking for something to keep you warm for the destination wedding, check out all the Pashminas Shawls/Evening Shawls by Dessy.