An English Country Garden Wedding In Deepest Somerset
Sometimes I'm sent a wedding that just says 'pretty'. And this is one of those weddings, sent to me by John of The Owl & The Pussycat Photography.
Check the details - the bride's traditional lace wedding dress with contrasting sash. The beautiful countryside setting ...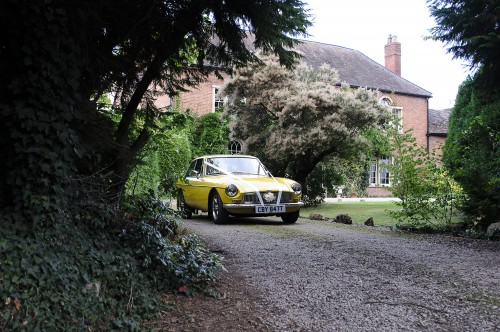 Lizzie set off for her wedding day in a classic MG, decked out with ribbons. If you're keeping an eye on your budget, it's always worthwhile asking somebody who has a classic car if they'll drive you to the ceremony - a very personal touch.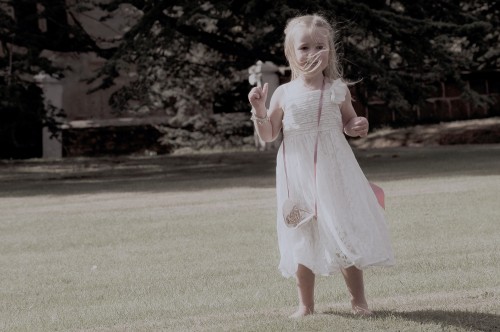 Don't forget to ask your photographer to keep an eye out for those impromptu, off the cuff photographs. In particular children often photograph better when they're relaxed and happy - like the young flowergirl above.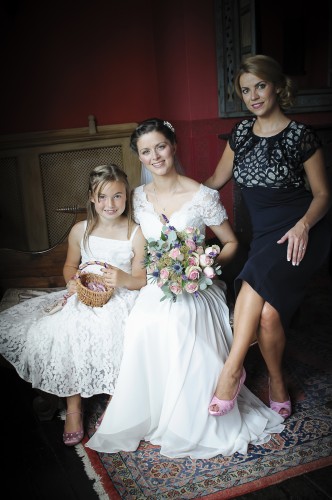 Rather than a bouquet, one of Lizzie's flowergirls carried a basket of rose petals to scatter. And as for the bride's bouquet, it's a stunner don't you think? Perfect colours for the day.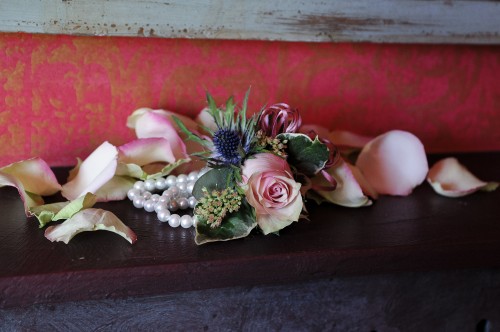 It's also a good idea to get a close-up of the flowers you've chosen - maybe a moodshot like this one ...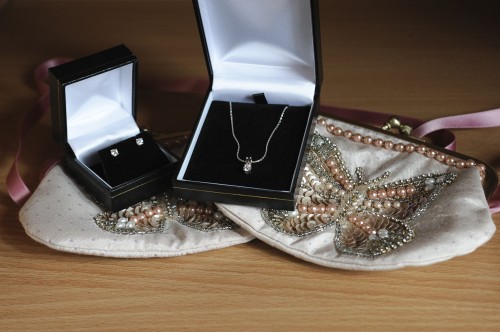 Don't forget to ask your photographer to take an image of the flowergirls' gifts - I think these beaded purses were an inspired idea.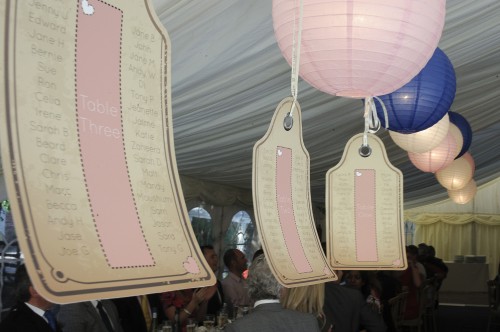 Rather a different way of organising your table plans! I like it - and also like the coloured lanterns. Fabulous marquee decorations here.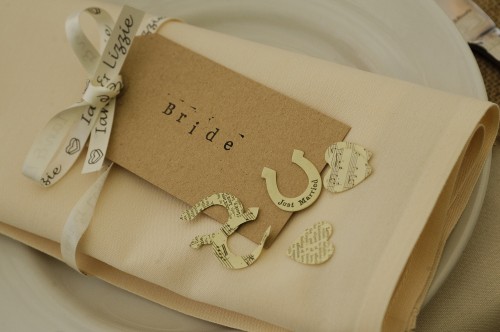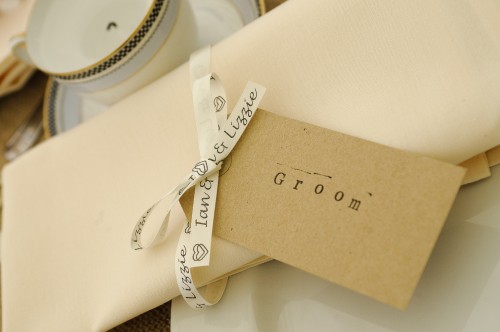 Liking the handmade wedding feel here and the personalised ribbon wrapped around the napkins.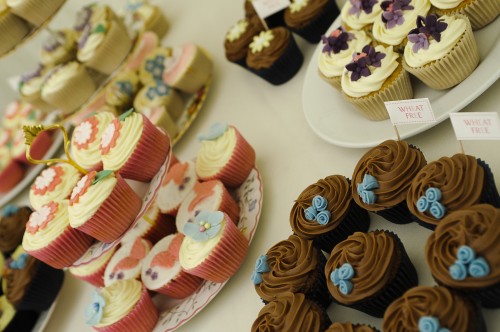 Cupcakes are worth thinking about if you'd like to cater for people with special diets - as per the gluten free cupcakes above.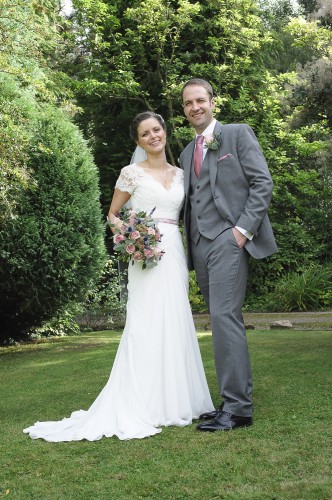 The deep rose pink chosen by Lizzie for her wedding theme is very subtle, yet sophisticated and effective. Works perfectly with the groom's accessories too. You'll find men's wedding accessories in pink shades at Dessy.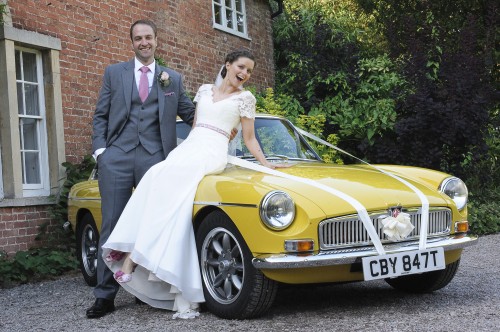 Thanks to Lizzie and Ian for sharing their wedding day with us and Owl & The Pussycat Photography for the images.