Jesse Tyler Ferguson Unleashes Some Great Wedding Day Advice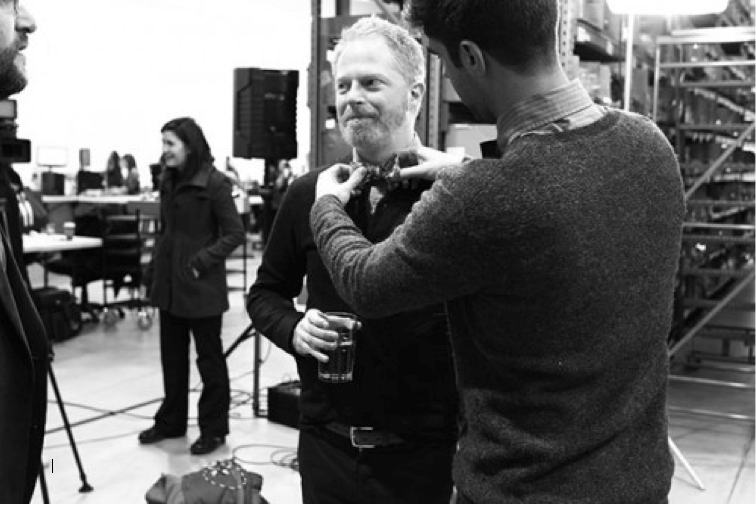 Jesse Tyler Ferguson (you know the adorable, lovable red head from Modern Family) has just dropped a bomb of genius-ness about his recent wedding to Justin Mikita. It's the simplest idea that will undoubtedly have a huge impact on you and your future spouse's big day. What could be such a incredible clever concept that we have not yet heard of? Get ready, because it's....

Dinner.

Yup, dinner.

In the Summer 2014 issue of The Knot Magazine Jesse was profiled in 7 Things I Loved About My Wedding. For number 6 the charming actor said, "Eating Before the Reception." As he explained to the popular publication, "After our ceremony, Just and I had a private dinner while our guests went to cocktail hour. It gave us a chance to absorb what just happened and eat. Everyone I know who has gotton married said that they never ate because they were greeting guests. We stopped by the tables as our guests dined. It was perfect." And romantic, if we say so ourselves. For the big day it's important to take a moment and savor the event as a couple.

Among Jesse's other favorite parts of the Big Day - Choosing Rings, Hiring a Wedding Planner, Picking the Officiant, The Party! (duh), The Bow Ties and Watching it all Come Together. For more on Jesse's wedding day pick up The Knot's most recent issue.

Happy planning!