5 Reasons to Have An Outdoor Wedding Ceremony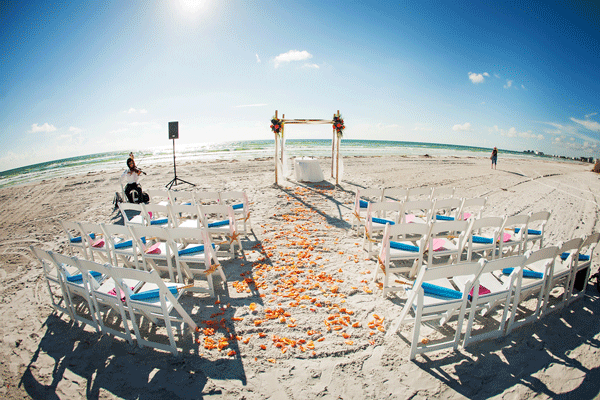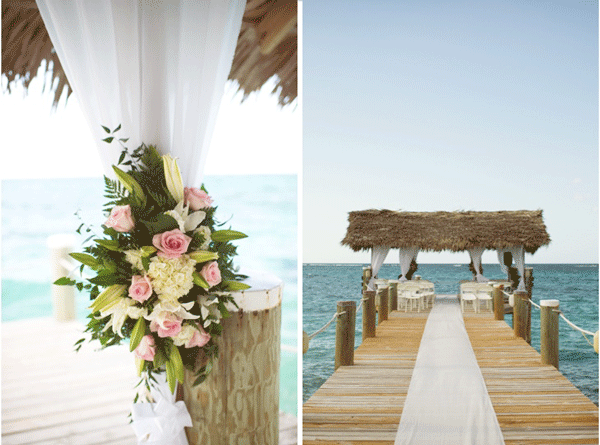 Getting married on a dock overlooking the ocean is just gorgeous!! Photo by Paper Antler and featured on ProjectWedding.com
With the beautiful weather here, it is impossible not to think of having a wedding ceremony and even the reception outdoors! If you are the type of couple that prefers the outdoors, considering an outdoor wedding ceremony may just be perfect for your special day!
Here are five reasons why you would want to consider an outdoor wedding ceremony:
1. Beautiful weather - While beautiful weather on your wedding day makes the day even more special and memorable no matter if you have it indoors or outdoors, having the ceremony outdoors allows you as a couple to take full advantage of what nature has to offer!
2. No Indoor Limitations - Having the wedding ceremony outdoors allows the couple to get creative with how they want the ceremony to look and feel. You aren't restricted to the look of the venue, church or synagogue. And many places have limits to decor too. Having the wedding ceremony outdoors frees the couple from limitations, so go nuts!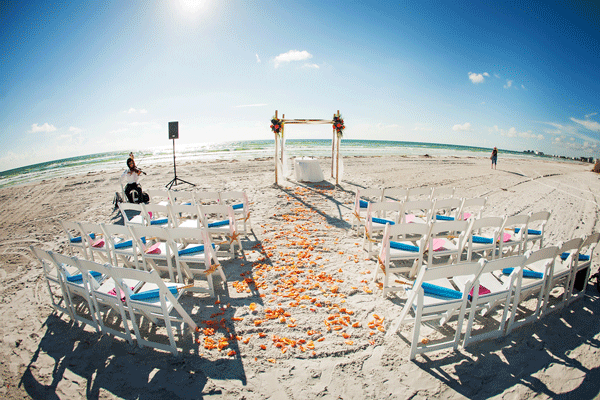 Considering an outdoor wedding? Why not a beach wedding? Photo by Limelight Photography
3. A Beach Wedding, Obviously! - Always dreamed of a beautiful beach wedding? Well this is chance to have one! Having a wedding ceremony outdoors, makes this a great opportunity to have a beach wedding! Just think, the wind blowing and the sounds of waves crashing, how beautiful does that sound? And shoes are optional!
4. Excellent Pictures - Just think of the beautiful pictures with an outdoor wedding ceremony! It's not to say that indoor wedding ceremonies doesn't lend itself to beautiful pictures, but having an outdoor wedding ceremony just captures so many more beautiful shots and the lighting is so much better! You can get a beautiful sunset, that you wouldn't get with an indoor wedding ceremony.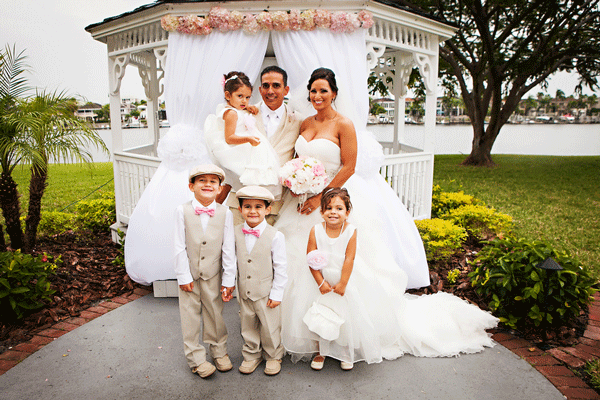 Beautiful pictures like this one is just one of many reasons to have an outdoor wedding ceremony! Photo by Limelight Photography
5. Space - A lot of the time, outdoor wedding ceremonies can have extended space. There is more opportunities to move around and enjoy the great outdoors.
Planning a destination wedding? Check out the Summer Suits and Twist Wrap Bridesmaid Dresses by Dessy! Perfect for an outdoor wedding!