A Vibrant Pantone Coastal and Flame for a Summer Wedding!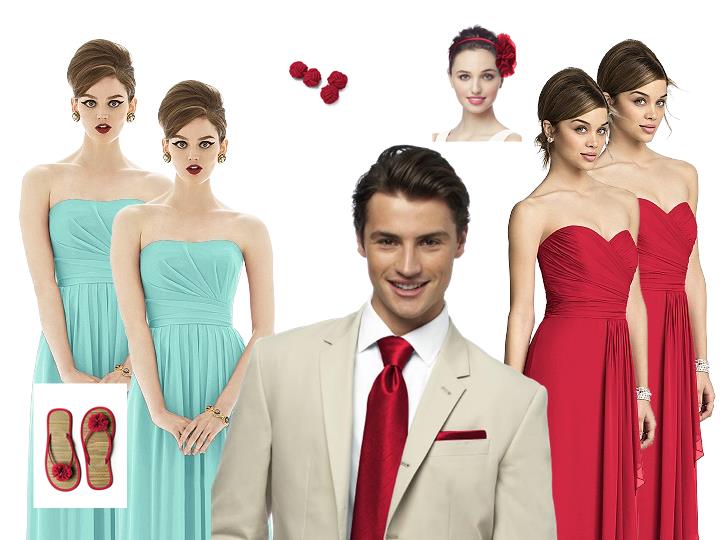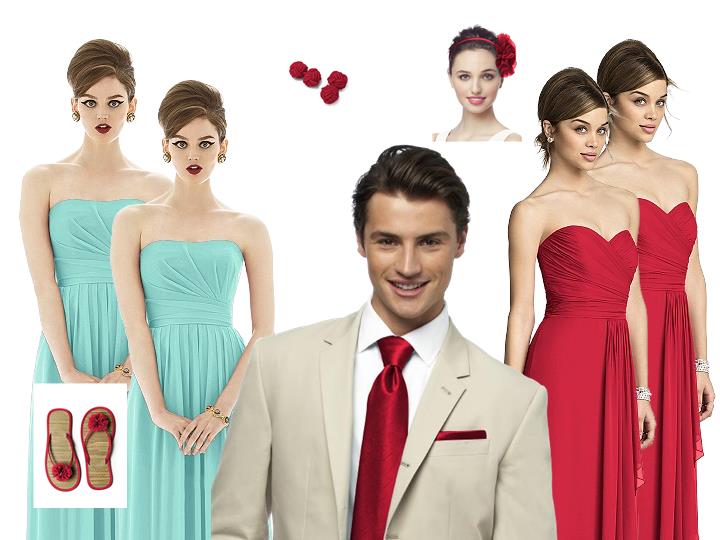 These two colors are just absolutely gorgeous together!  The Pantone coastal and flame are both very vibrant colors that will surely make your bridal party stand out!  The pairing has a sweet romantic look and feel about it and it is perfect for summer!

Incorporate red and white roses in the bouquets to really make these two colors stand out.  These colors are perfect for a rustic themed wedding.  You can either do khaki suits ( check out the Summer Suits by After Six!)  or light gray suits with this color pairing.

If pairing the dresses isn't your thing, you could try doing just the Pantone coastal and having red shoes for your girls to wear, it still makes a statement for your summer wedding! Add a little sparkle to this color pairing with just the right hair accessories available on Dessy.com!