4 Ways to Spice Up Your Groomsmen!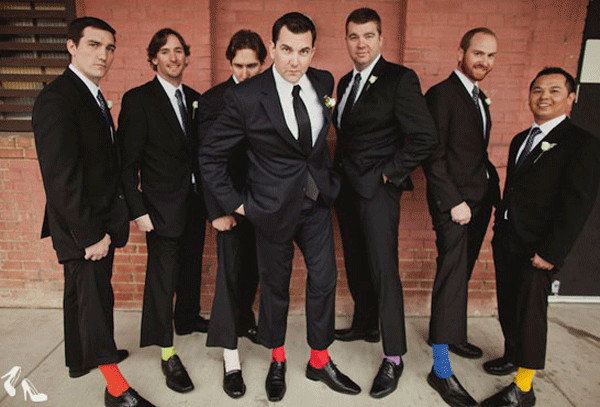 When planning your wedding it is so easy to forget that you can have just as much fun with your groomsmen as you can with your bridesmaids. We're talking about the little details that will make your wedding even more memorable than you could have ever imagined.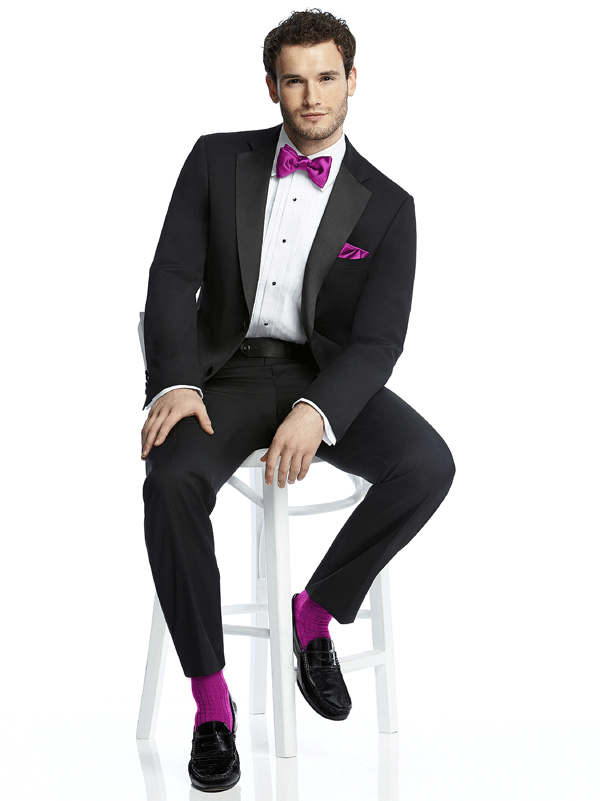 Men's Socks in Pantone Wedding Colors
1. Fun Socks, ties and undershirts! Tiny details like socks, ties and undershirts make the men in your bridal party standout among the crowd and makes for a great photo op! With socks, simply have them lift up their pants and you have a memorable picture from your wedding! We recommend Men's Socks in a variety of Pantone colors available here on Dessy.com! Shoes are another way you can spice up your groomsmen, skip tradition and go with a pair of flip-flops for a beach wedding, or Converse sneakers or barefoot if you are really daring!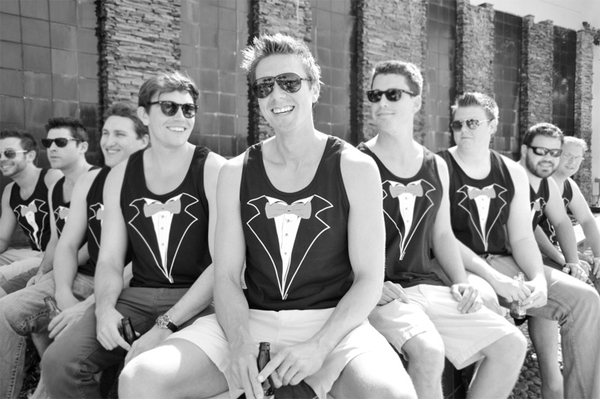 How fun are these undershirts? Whether this is for your wedding day or the bachelor party, this is a must have! Photo featured on Weddingpartyapp.com via OneWed.
2. Accessories, Accessories, Accessories! Whether it's a pair of sunglasses, a pair of cufflinks or a fun boutonniere, these are just great ways to incorporate little details into your groom and groomsmen's attire.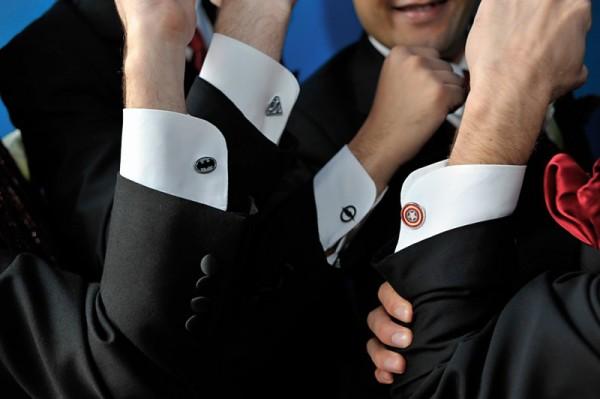 Anyone need a hero? These non-traditional cufflinks are just one of many details that are just plain fun! Photo by Paperblog.com
3. A Grand Entrance! Instead of having each of your men come into the reception with your bridesmaid, have them come in as a group to an upbeat song, you can do the same for the bridesmaids! Have fun with this aspect of your wedding!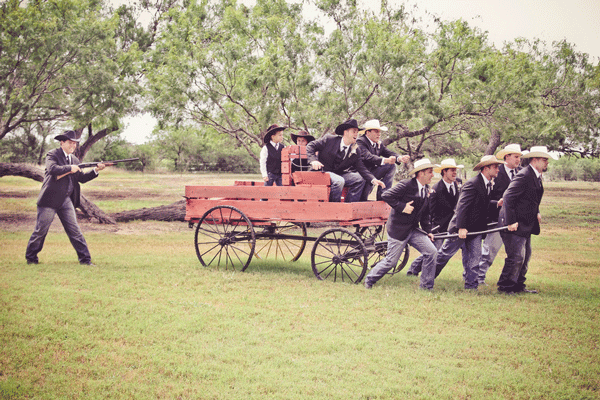 What an entrance! This is one of many ways to spice up the fun at your wedding with your groomsmen! Photo by Studio Eleven Photography
4. On the Lighter Side: Instead of the traditional tuxedo, have your groomsmen where something lighter, something they may be more comfortable in. For example, if you are getting married in the summer months or having a destination wedding, why not try the Summer Suits in khaki and Seersucker which are available at Dessy.com.
Want to know how to wear the perfect tie? Check out our infographic at AfterSix.com!
Our featured photo was featured by Everswoon.com