A Black And White Themed Real Wedding
Now here's a real wedding with some touches that might surprise you.

First off, the bridesmaids are dressed in black. It's not a colour you might immediately think of but it certainly works. And your maids are likely to get many more wears out of a little black dress ... And monochrome as a wedding theme is simple, straightforward and very chic.

Here's the story of how the bride met The One ...

"Steve and I have known each other pretty much our whole lives. We grew up together in church and went to the same school growing up. He has been best friends with my brother for as long as I can remember so he has always been around. As a matter of fact, our parents have been close friends for a long time as well, so there are strong ties between our two families.
Having grown up together, people would always talk about us "getting together", but nothing ever really happened between us. He is four years older than I, so he was in college while I was in high school. When it was my turn to go to college, and I was officially "old enough", neither of us made a move, and we both moved on. We were always very close friends and saw each other all the time at church and various family get-togethers.
As a few years passed, we were both in different relationships, but people kept wondering when/if we ever would finally end up together. As my relationship ended, his relationship was just beginning and it seemed that timing was against us again. I was in the process of moving on while his relationship was going seemingly well, but I couldn't help but wonder "what might have been". Soon after, his relationship ended, he came to me one afternoon and said that we needed to talk. He told me how he had always had feelings for me and wanted to see if things between us could work. That was just over a year ago and we have been inseparable ever since.
Last summer he flew me out to Washington to meet some of his family. While we were there he drove me to Seattle, a city I have always wanted to visit. While we were looking around and seeing the city, he told me to look up at the Space Needle.Once I glanced up, he said "We are having dinner up there tonight". I was so surprised and thought it was the sweetest thing for him to surprise me with such a nice dinner. After we finished our wonderful meal, he came over to my side of the table, asked me to stand up, got down on one knee and asked me to be his wife. It was the most intimate and perfect proposal!"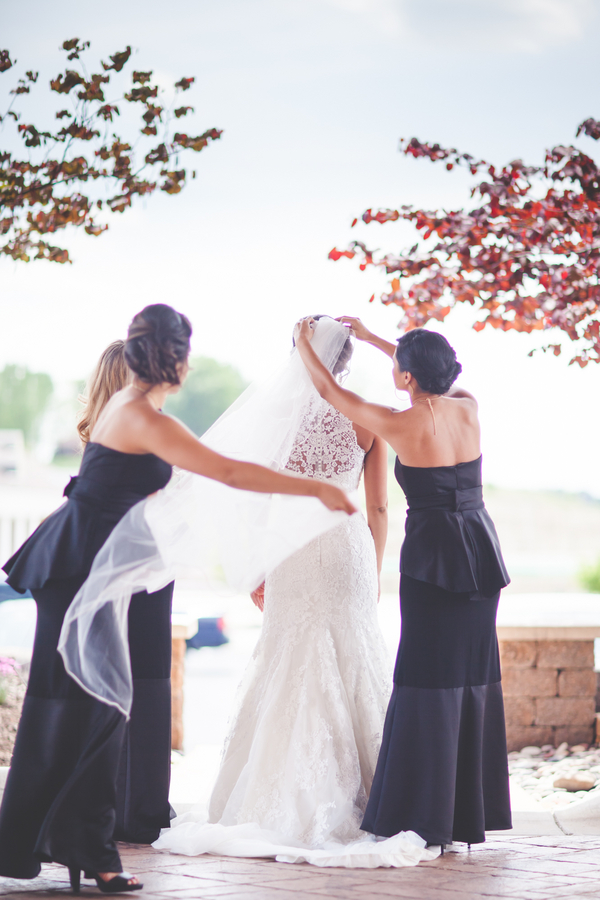 What do you think of the girls' peplums? They're very flattering and on trend (just in case you don't know, a peplum is like a miniskirt or frill hanging from a fitted waistline.

Getting your wedding stationery printed in black and white is a cinch - even if you just do the classic black script on a white card.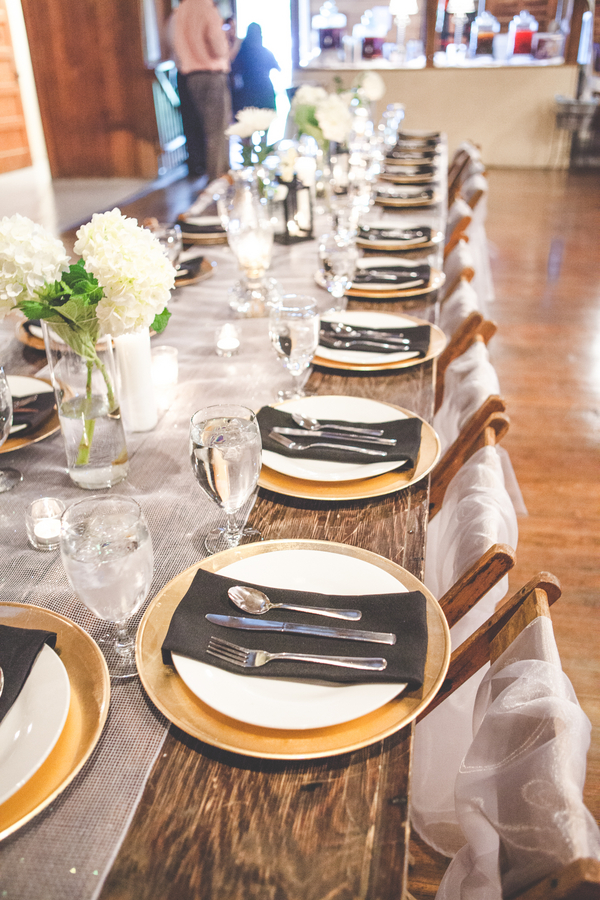 Then there's having black table napkins - a perfect splash of monochrome at each place setting. And of course chalkboard is just made for a monochrome wedding theme ...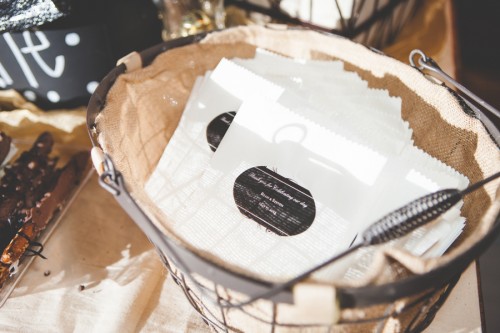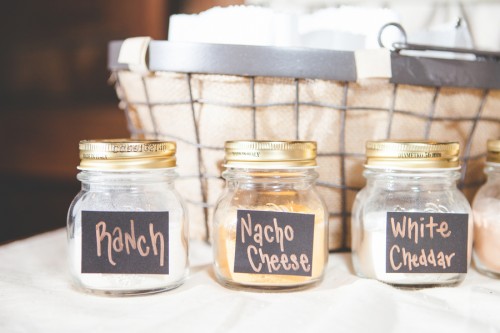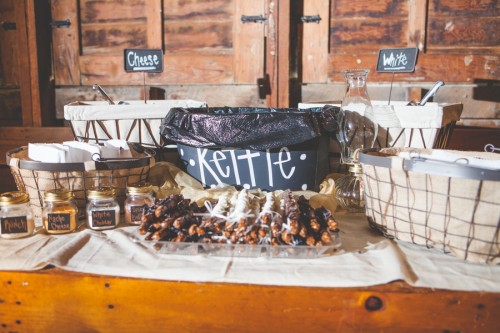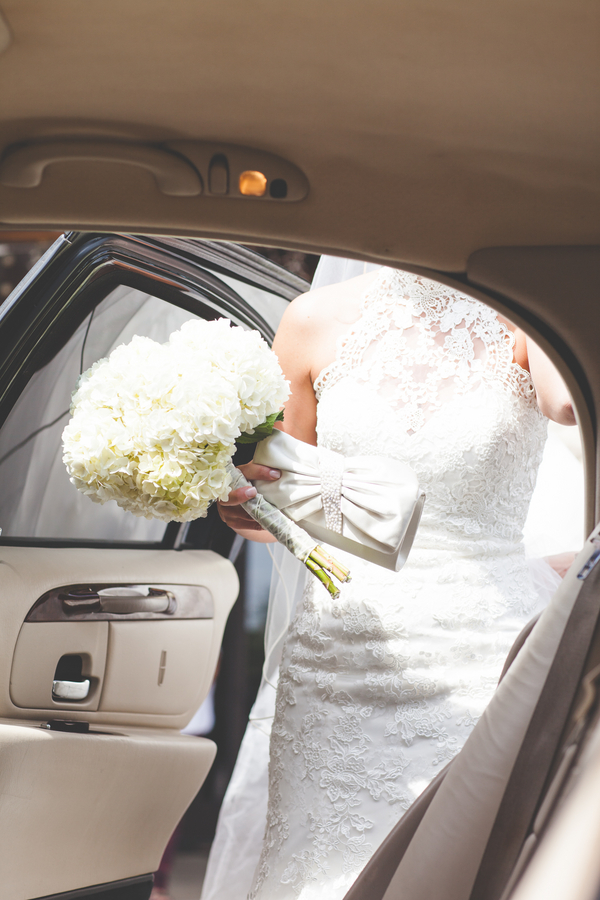 An interesting idea for a wedding shot - different view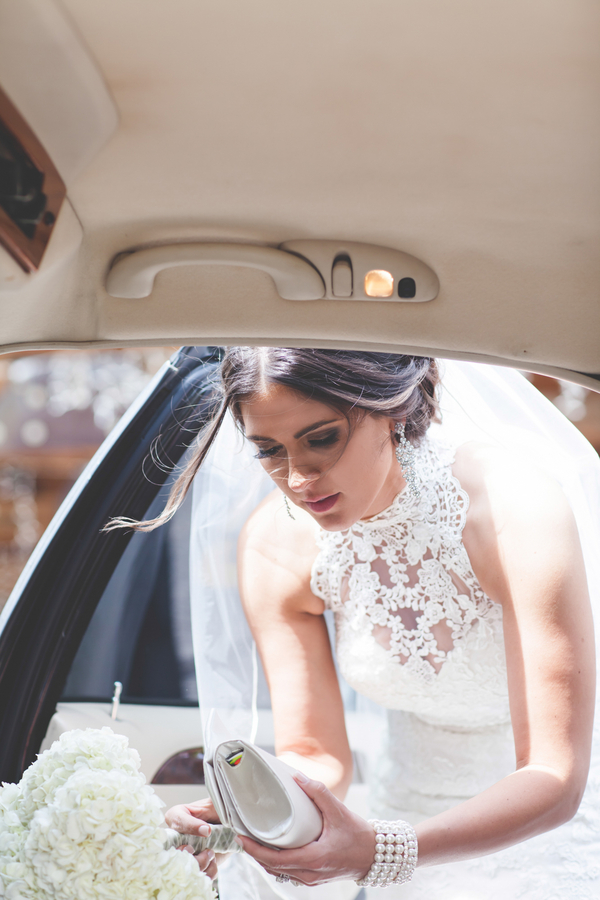 Beautiful shot to show detail of a dress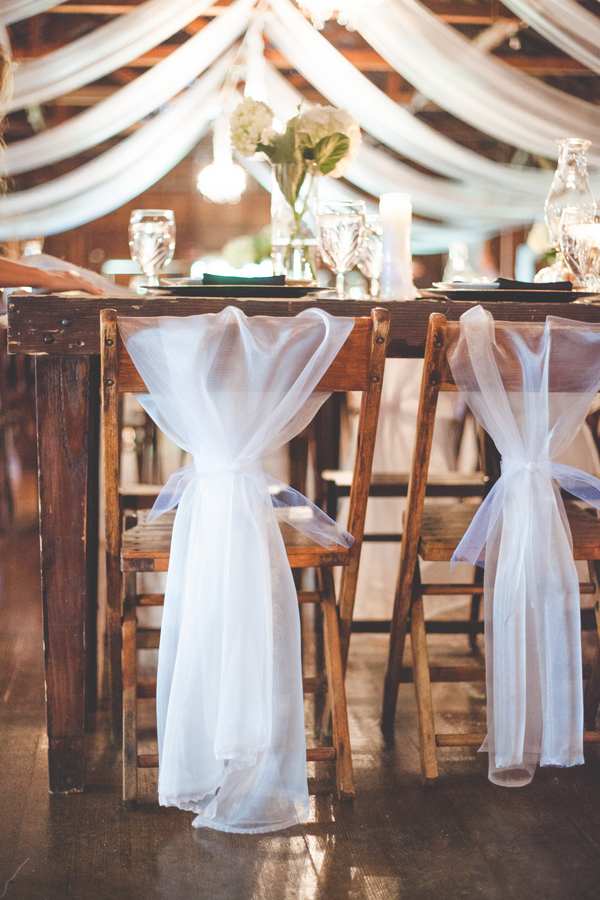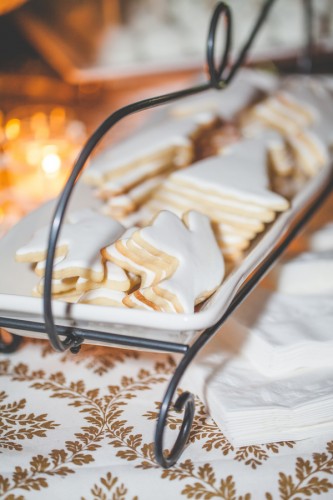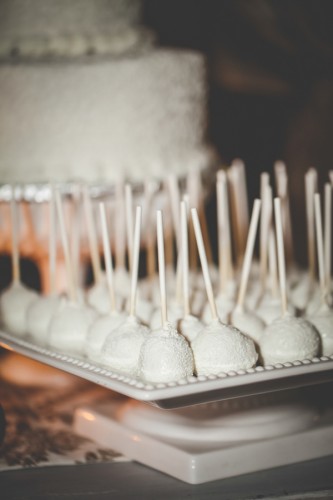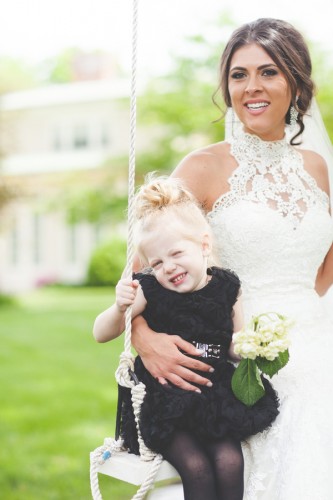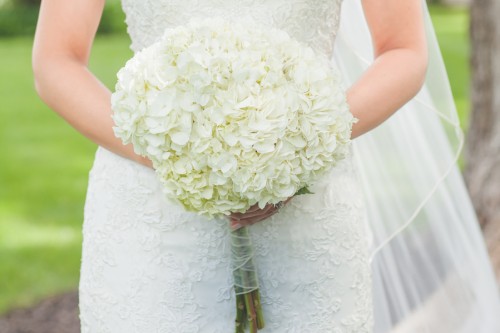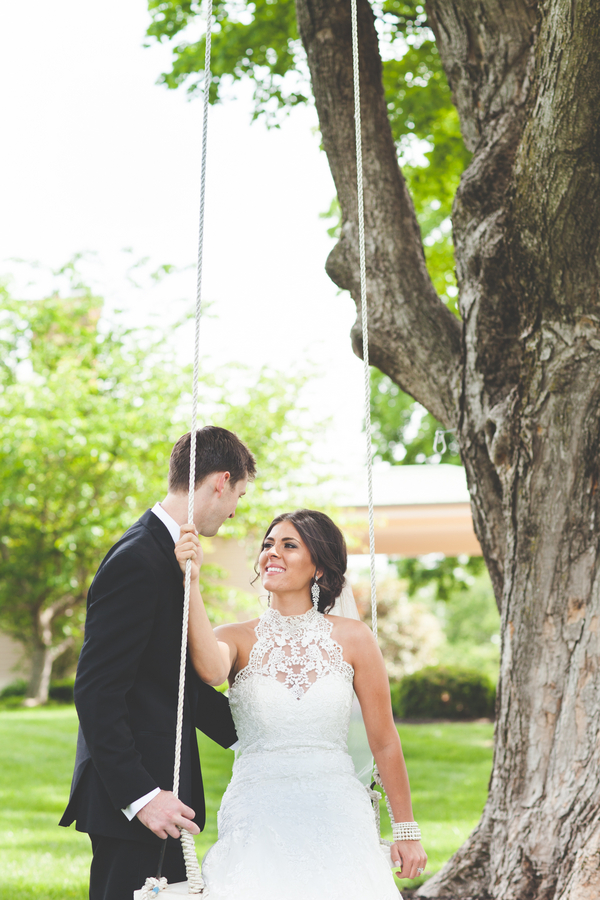 If you like the idea of black bridesmaids' dresses, check out these by Dessy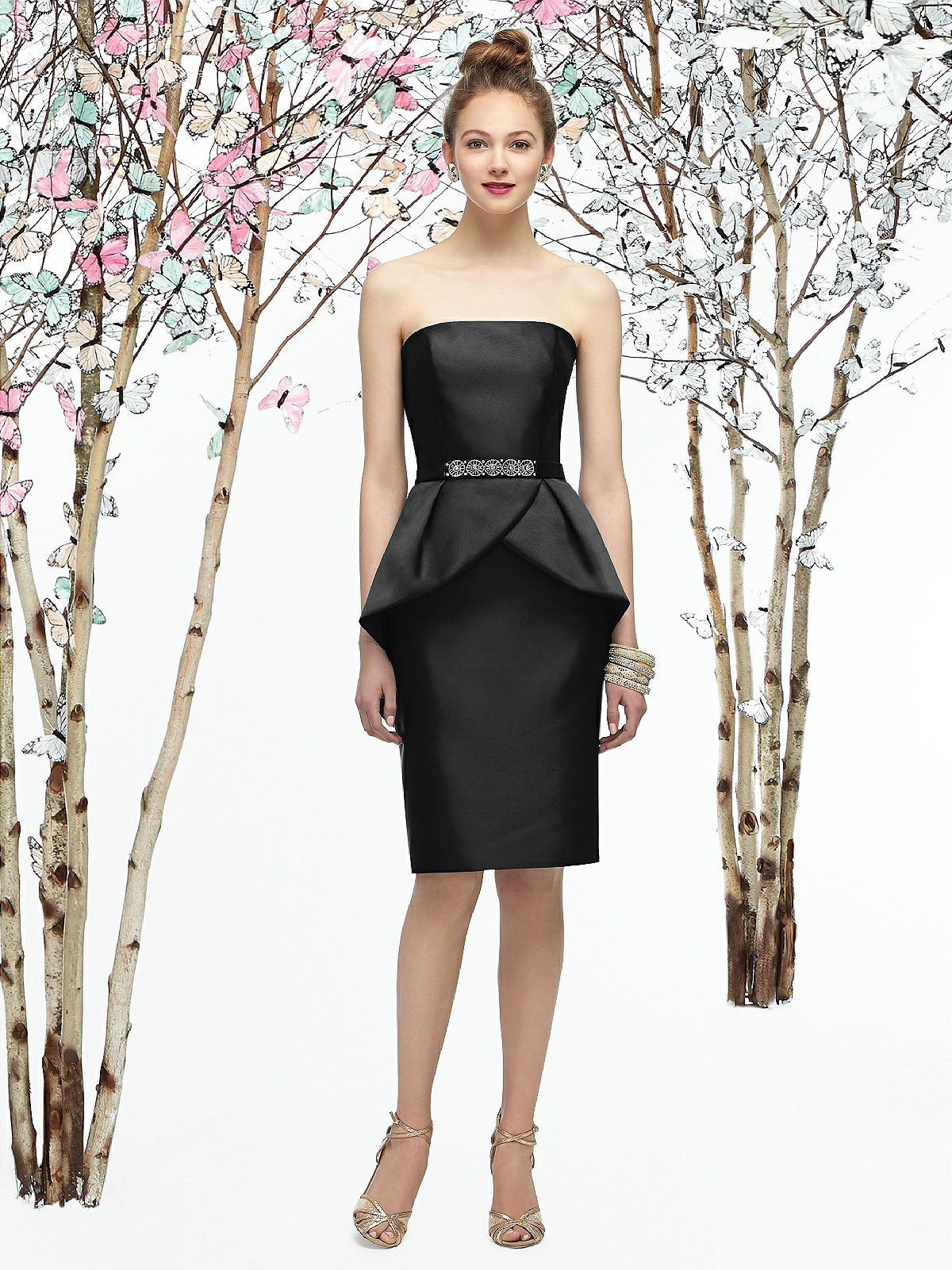 Dessy Style LR205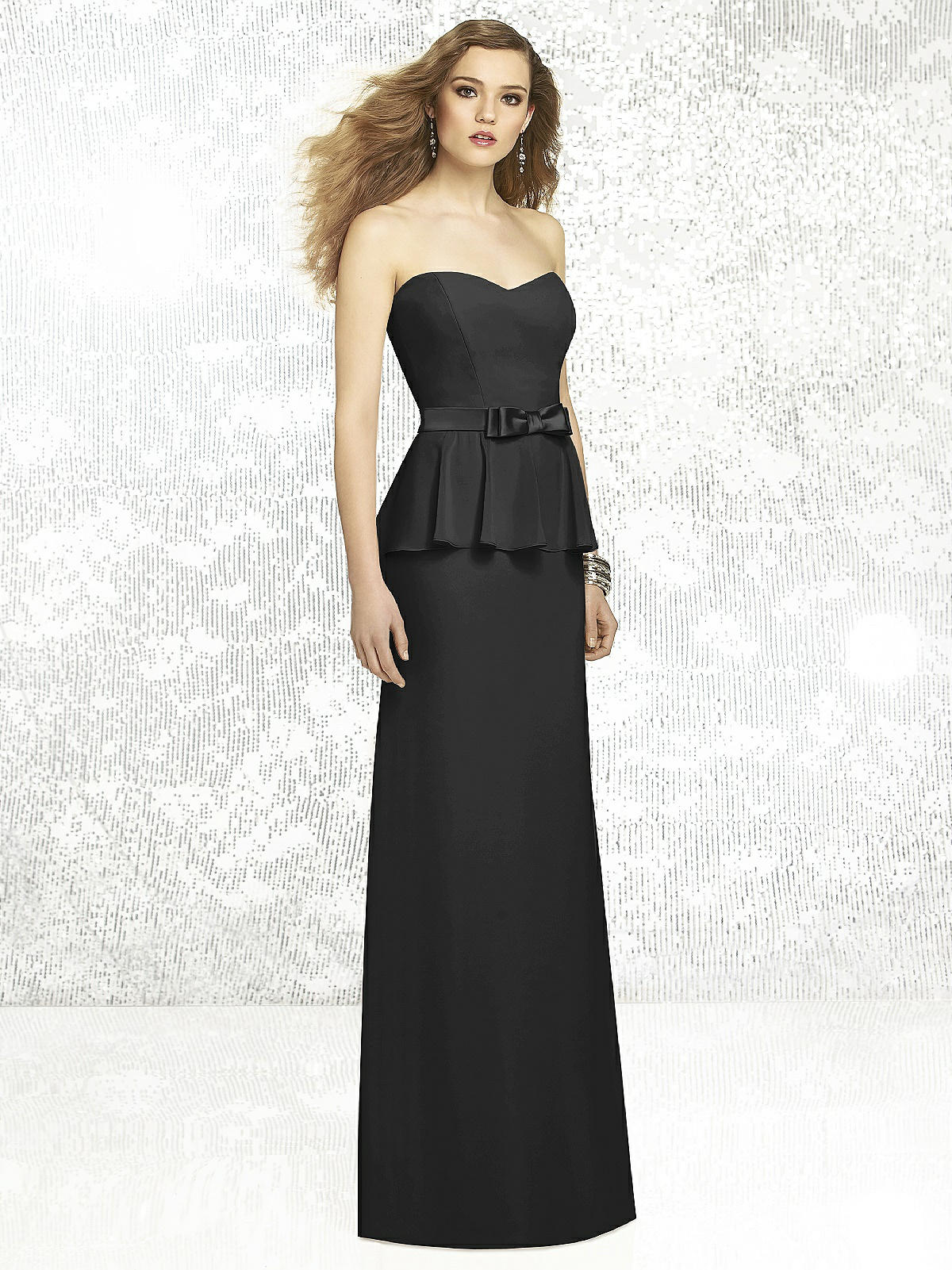 Dessy style 8129

As you can see, a monochrome wedding theme is anything but dull ...

Photographs by Sonya Lalla Photography